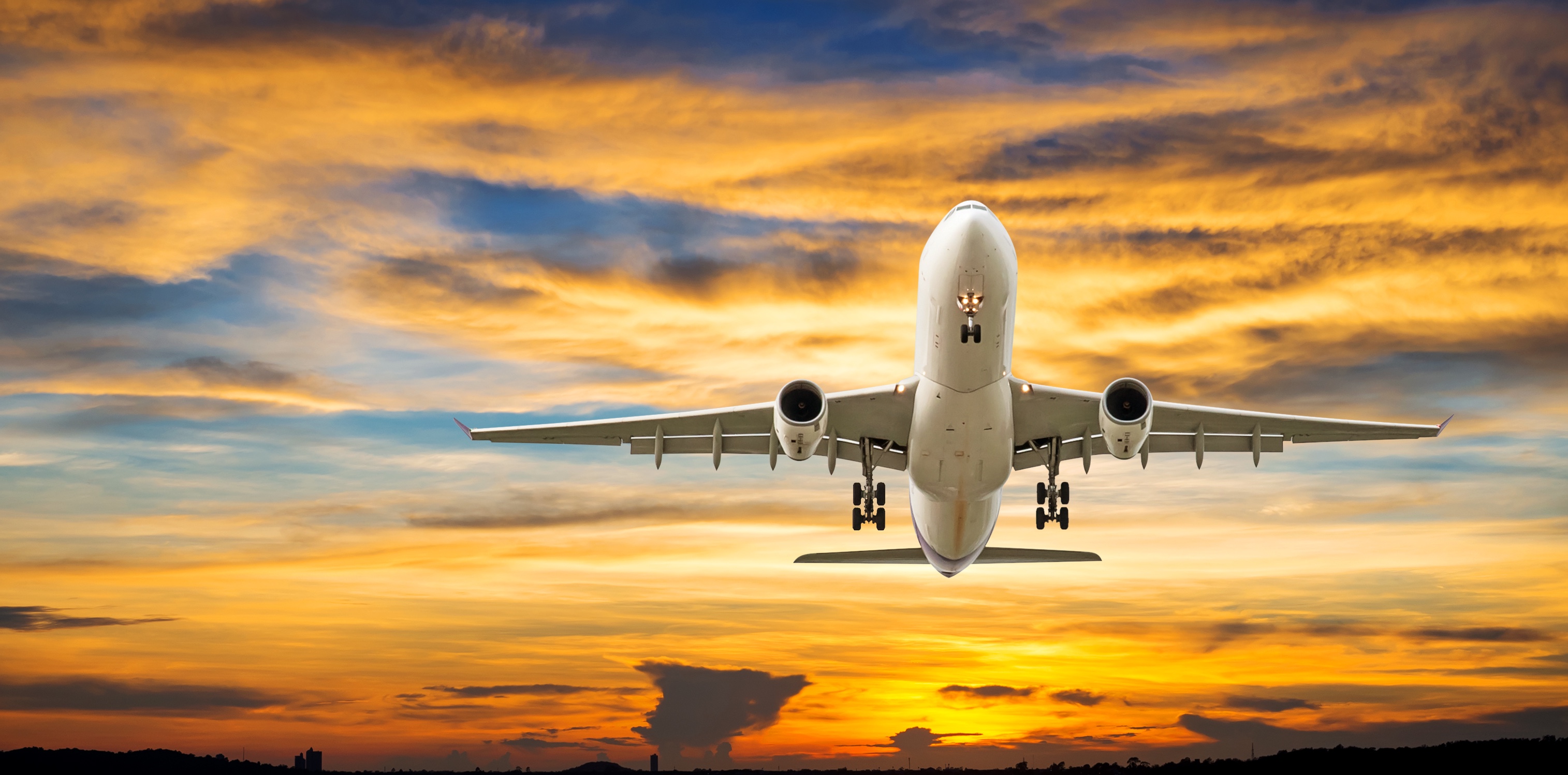 IndiGo information
IATA code
6E
Routes
844
Top route

New Delhi Indira Gandhi Intl

to

Bengaluru Intl

Airports served
84
Top airport
New Delhi Indira Gandhi Intl
IndiGo traveller reviews
Pros
"Friendly and helpful
flight
attendants ."
(in 13 reviews)
"
Low fares
, convenient schedules, friendly crews, punctual on three separate flights, clear announcements."
(in 2 reviews)
"Staff is courteous and
experience
is good"
(in 2 reviews)
Cons
"
Flight
was two hours late"
(in 17 reviews)
"One of the most
horrible experience
."
(in 4 reviews)
"The cabin crew didn't even
ask us for water
."
(in 5 reviews)
Recent reviews
All reviews
Positive
Neutral
Negative
Find reviews that mention:
IndiGo route map
Popular flight routes
Flight
Origin
Destination
Sun
Mon
Tue
Wed
Thu
Fri
Sat
6795
Ahmedabad
AMD
Guwahati
GAU
6055
Ahmedabad
AMD
Chandigarh
IXC
5372
Vadodara
BDQ
Mumbai
BOM
2027
Vadodara
BDQ
New Delhi
DEL
5302
Bhopal
BHO
Mumbai
BOM
2023
Bhopal
BHO
New Delhi
DEL
1793
Bangkok
BKK
Mumbai
BOM
78
Bangkok
BKK
Kolkata
CCU
747
Bengaluru
BLR
Vadodara
BDQ
5322
Bengaluru
BLR
Mumbai
BOM
113
Bengaluru
BLR
Kochi
COK
149
Bengaluru
BLR
Hyderabad
HYD
7241
Bengaluru
BLR
Tuticorin
TCR
7251
Bengaluru
BLR
Thiruvananthapuram
TRV
7738
Bengaluru
BLR
Tiruchirappalli
TRZ
7134
Bengaluru
BLR
Vijayawada
VGA
288
Bengaluru
BLR
Visakhapatnam
VTZ
213
Mumbai
BOM
Ahmedabad
AMD
567
Mumbai
BOM
Vadodara
BDQ
5301
Mumbai
BOM
Bhopal
BHO
1794
Mumbai
BOM
Bangkok
BKK
5332
Mumbai
BOM
Bengaluru
BLR
395
Mumbai
BOM
Kolkata
CCU
5319
Mumbai
BOM
Coimbatore
CJB
5336
Mumbai
BOM
New Delhi
DEL
1768
Mumbai
BOM
Dubai
DXB
419
Mumbai
BOM
Vasco da Gama
GOI
5384
Mumbai
BOM
Hyderabad
HYD
6182
Mumbai
BOM
Indore
IDR
6179
Mumbai
BOM
Ranchi
IXR
5303
Mumbai
BOM
Jodhpur
JDH
1766
Mumbai
BOM
Kuwait City
KWI
5307
Mumbai
BOM
Chennai
MAA
5388
Mumbai
BOM
Nagpur
NAG
5373
Mumbai
BOM
Patna
PAT
749
Mumbai
BOM
Udaipur
UDR
6176
Kolkata
CCU
Mumbai
BOM
2129
Kolkata
CCU
New Delhi
DEL
573
Kolkata
CCU
Guwahati
GAU
7268
Kolkata
CCU
Ranchi
IXR
6154
Kolkata
CCU
Jaipur
JAI
6156
Kolkata
CCU
Lucknow
LKO
6152
Coimbatore
CJB
Mumbai
BOM
605
Coimbatore
CJB
Chennai
MAA
6876
Coimbatore
CJB
Pune
PNQ
7253
Kannur
CNN
Thiruvananthapuram
TRV
1757
Kochi
COK
Kuwait City
KWI
1862
Dhaka
DAC
New Delhi
DEL
2026
New Delhi
DEL
Vadodara
BDQ
2035
New Delhi
DEL
Bhopal
BHO
2131
New Delhi
DEL
Bengaluru
BLR
155
New Delhi
DEL
Mumbai
BOM
615
New Delhi
DEL
Kolkata
CCU
908
New Delhi
DEL
Coimbatore
CJB
1861
New Delhi
DEL
Dhaka
DAC
5336
New Delhi
DEL
Dibrugarh
DIB
939
New Delhi
DEL
Guwahati
GAU
367
New Delhi
DEL
Vasco da Gama
GOI
767
New Delhi
DEL
Hyderabad
HYD
5038
New Delhi
DEL
Indore
IDR
5033
New Delhi
DEL
Bagdogra
IXB
2037
New Delhi
DEL
Prayagraj
IXD
2042
New Delhi
DEL
Jaipur
JAI
423
New Delhi
DEL
Jodhpur
JDH
5003
New Delhi
DEL
Lucknow
LKO
2028
New Delhi
DEL
Chennai
MAA
2323
New Delhi
DEL
Patna
PAT
2322
New Delhi
DEL
Udaipur
UDR
1769
Dubai
DXB
Mumbai
BOM
939
Guwahati
GAU
Jorhāt
JRH
6386
Vasco da Gama
GOI
New Delhi
DEL
6017
Hyderabad
HYD
Mumbai
BOM
506
Hyderabad
HYD
Coimbatore
CJB
5012
Hyderabad
HYD
New Delhi
DEL
27
Hyderabad
HYD
Dubai
DXB
7103
Hyderabad
HYD
Mangalore
IXE
7966
Hyderabad
HYD
Belgaum
IXG
7118
Hyderabad
HYD
Rājahmundry
RJA
7116
Hyderabad
HYD
Tiruchirappalli
TRZ
6305
Indore
IDR
Hyderabad
HYD
6488
Agartala
IXA
Kolkata
CCU
6054
Bagdogra
IXB
Ahmedabad
AMD
6056
Chandigarh
IXC
Ahmedabad
AMD
2038
Prayagraj
IXD
New Delhi
DEL
7212
Madurai
IXM
Chennai
MAA
5316
Ranchi
IXR
Mumbai
BOM
7269
Ranchi
IXR
Kolkata
CCU
6184
Ranchi
IXR
New Delhi
DEL
423
Jodhpur
JDH
Ahmedabad
AMD
5304
Jodhpur
JDH
Mumbai
BOM
1754
Kuwait City
KWI
Ahmedabad
AMD
1767
Kuwait City
KWI
Mumbai
BOM
1758
Kuwait City
KWI
Kochi
COK
685
Lucknow
LKO
Mumbai
BOM
6157
Lucknow
LKO
Kolkata
CCU
5004
Lucknow
LKO
New Delhi
DEL
5341
Chennai
MAA
Mumbai
BOM
603
Chennai
MAA
Coimbatore
CJB
6173
Chennai
MAA
Hyderabad
HYD
7199
Chennai
MAA
Madurai
IXM
605
Chennai
MAA
Raipur
RPR
7187
Chennai
MAA
Tuticorin
TCR
6137
Chennai
MAA
Thiruvananthapuram
TRV
513
Chennai
MAA
Vārānasi
VNS
5389
Nagpur
NAG
Mumbai
BOM
5374
Patna
PAT
Mumbai
BOM
2325
Patna
PAT
New Delhi
DEL
6877
Pune
PNQ
Coimbatore
CJB
6571
Pune
PNQ
New Delhi
DEL
7154
Rājahmundry
RJA
Hyderabad
HYD
1364
Ho Chi Minh City
SGN
Kolkata
CCU
58
Singapore
SIN
Bengaluru
BLR
7254
Thiruvananthapuram
TRV
Bengaluru
BLR
7252
Thiruvananthapuram
TRV
Kannur
CNN
7739
Tiruchirappalli
TRZ
Bengaluru
BLR
7117
Tiruchirappalli
TRZ
Hyderabad
HYD
2323
Udaipur
UDR
New Delhi
DEL
7133
Vijayawada
VGA
Bengaluru
BLR
7158
Vijayawada
VGA
Hyderabad
HYD
514
Vārānasi
VNS
Chennai
MAA
7239
Visakhapatnam
VTZ
Bengaluru
BLR
1203
Chennai
MAA
Colombo
CMB
6799
Ahmedabad
AMD
Bhubaneshwar
BBI
6801
Bhubaneshwar
BBI
Ahmedabad
AMD
808
Vadodara
BDQ
Bengaluru
BLR
6769
New Delhi
DEL
Pune
PNQ
6796
Guwahati
GAU
Ahmedabad
AMD
7176
Hyderabad
HYD
Bengaluru
BLR
7921
Hyderabad
HYD
Mysore
MYQ
703
Indore
IDR
Bengaluru
BLR
7922
Mysore
MYQ
Hyderabad
HYD
7147
Chennai
MAA
Tiruchirappalli
TRZ
2562
Bengaluru
BLR
New Delhi
DEL
1822
Kuala Lumpur
KUL
New Delhi
DEL
153
Ahmedabad
AMD
Bengaluru
BLR
313
Ahmedabad
AMD
Mumbai
BOM
125
Ahmedabad
AMD
Kolkata
CCU
544
Ahmedabad
AMD
Kochi
COK
962
Ahmedabad
AMD
New Delhi
DEL
947
Ahmedabad
AMD
Vasco da Gama
GOI
371
Ahmedabad
AMD
Hyderabad
HYD
6053
Ahmedabad
AMD
Bagdogra
IXB
1753
Ahmedabad
AMD
Kuwait City
KWI
935
Ahmedabad
AMD
Lucknow
LKO
856
Ahmedabad
AMD
Chennai
MAA
674
Ahmedabad
AMD
Pune
PNQ
478
Amritsar
ATQ
Bengaluru
BLR
448
Amritsar
ATQ
Mumbai
BOM
5026
Amritsar
ATQ
New Delhi
DEL
107
Amritsar
ATQ
Hyderabad
HYD
47
Amritsar
ATQ
Sharjah
SHJ
1733
Abu Dhabi
AUH
Kozhikode
CCJ
1735
Abu Dhabi
AUH
Kochi
COK
431
Bhubaneshwar
BBI
Bengaluru
BLR
375
Bhubaneshwar
BBI
Mumbai
BOM
598
Bhubaneshwar
BBI
Kolkata
CCU
5019
Bhubaneshwar
BBI
New Delhi
DEL
631
Bhubaneshwar
BBI
Hyderabad
HYD
756
Bhubaneshwar
BBI
Chennai
MAA
464
Vadodara
BDQ
Hyderabad
HYD
7122
Bhopal
BHO
Hyderabad
HYD
76
Bangkok
BKK
Bengaluru
BLR
92
Bangkok
BKK
Chennai
MAA
452
Bengaluru
BLR
Ahmedabad
AMD
165
Bengaluru
BLR
Bhubaneshwar
BBI
75
Bengaluru
BLR
Bangkok
BKK
7129
Bengaluru
BLR
Kozhikode
CCJ
433
Bengaluru
BLR
Kolkata
CCU
857
Bengaluru
BLR
Coimbatore
CJB
1205
Bengaluru
BLR
Colombo
CMB
95
Bengaluru
BLR
Dubai
DXB
457
Bengaluru
BLR
Guwahati
GAU
992
Bengaluru
BLR
Vasco da Gama
GOI
7162
Bengaluru
BLR
Hubli
HBX
691
Bengaluru
BLR
Indore
IDR
524
Bengaluru
BLR
Agartala
IXA
592
Bengaluru
BLR
Chandigarh
IXC
425
Bengaluru
BLR
Mangalore
IXE
7214
Bengaluru
BLR
Madurai
IXM
368
Bengaluru
BLR
Port Blair
IXZ
641
Bengaluru
BLR
Jaipur
JAI
201
Bengaluru
BLR
Jodhpur
JDH
847
Bengaluru
BLR
Lucknow
LKO
356
Bengaluru
BLR
Chennai
MAA
525
Bengaluru
BLR
Nagpur
NAG
902
Bengaluru
BLR
Patna
PAT
232
Bengaluru
BLR
Pune
PNQ
7231
Bengaluru
BLR
Rājahmundry
RJA
73
Bengaluru
BLR
Singapore
SIN
7114
Bengaluru
BLR
Tirupati
TIR
978
Bengaluru
BLR
Udaipur
UDR
968
Bengaluru
BLR
Vārānasi
VNS
453
Mumbai
BOM
Amritsar
ATQ
598
Mumbai
BOM
Bhubaneshwar
BBI
129
Mumbai
BOM
Kozhikode
CCJ
6223
Mumbai
BOM
Dehradun
DED
958
Mumbai
BOM
Guwahati
GAU
205
Mumbai
BOM
Bagdogra
IXB
734
Mumbai
BOM
Chandigarh
IXC
5914
Mumbai
BOM
Prayagraj
IXD
6175
Mumbai
BOM
Mangalore
IXE
504
Mumbai
BOM
Jaipur
JAI
1831
Mumbai
BOM
Jeddah
JED
342
Mumbai
BOM
Lucknow
LKO
801
Mumbai
BOM
Raipur
RPR
1825
Mumbai
BOM
Riyadh
RUH
19
Mumbai
BOM
Singapore
SIN
957
Mumbai
BOM
Thiruvananthapuram
TRV
578
Mumbai
BOM
Vārānasi
VNS
7302
Guangzhou
CAN
Kolkata
CCU
1732
Kozhikode
CCJ
Abu Dhabi
AUH
7128
Kozhikode
CCJ
Bengaluru
BLR
933
Kozhikode
CCJ
Mumbai
BOM
1711
Kozhikode
CCJ
Doha
DOH
88
Kozhikode
CCJ
Dubai
DXB
7165
Kozhikode
CCJ
Chennai
MAA
754
Kolkata
CCU
Ahmedabad
AMD
375
Kolkata
CCU
Bhubaneshwar
BBI
93
Kolkata
CCU
Bangkok
BKK
6965
Kolkata
CCU
Bengaluru
BLR
7301
Kolkata
CCU
Guangzhou
CAN
6926
Kolkata
CCU
Kochi
COK
1858
Kolkata
CCU
Dhaka
DAC
455
Kolkata
CCU
Dibrugarh
DIB
634
Kolkata
CCU
Vasco da Gama
GOI
6318
Kolkata
CCU
Gorakhpur
GOP
1396
Kolkata
CCU
Hanoi
HAN
946
Kolkata
CCU
Hyderabad
HYD
874
Kolkata
CCU
Imphal
IMF
374
Kolkata
CCU
Agartala
IXA
433
Kolkata
CCU
Bagdogra
IXB
7989
Kolkata
CCU
Prayagraj
IXD
972
Kolkata
CCU
Port Blair
IXZ
7234
Kolkata
CCU
Jabalpur
JLR
5989
Kolkata
CCU
Jorhāt
JRH
271
Kolkata
CCU
Chennai
MAA
663
Kolkata
CCU
Nagpur
NAG
811
Kolkata
CCU
Patna
PAT
1398
Kolkata
CCU
Yangon
RGN
7264
Kolkata
CCU
Raipur
RPR
1363
Kolkata
CCU
Ho Chi Minh City
SGN
7962
Kolkata
CCU
Shillong
SHL
41
Kolkata
CCU
Singapore
SIN
713
Kolkata
CCU
Vārānasi
VNS
858
Coimbatore
CJB
Bengaluru
BLR
396
Coimbatore
CJB
New Delhi
DEL
969
Coimbatore
CJB
Hyderabad
HYD
1204
Colombo
CMB
Chennai
MAA
7975
Kannur
CNN
Kochi
COK
7984
Kannur
CNN
Vasco da Gama
GOI
7979
Kannur
CNN
Hubli
HBX
7168
Kannur
CNN
Hyderabad
HYD
543
Kochi
COK
Ahmedabad
AMD
1734
Kochi
COK
Abu Dhabi
AUH
592
Kochi
COK
Bengaluru
BLR
6927
Kochi
COK
Kolkata
CCU
7961
Kochi
COK
Kannur
CNN
837
Kochi
COK
New Delhi
DEL
977
Kochi
COK
Vasco da Gama
GOI
265
Kochi
COK
Hyderabad
HYD
314
Kochi
COK
Chennai
MAA
7975
Kochi
COK
Thiruvananthapuram
TRV
7304
Chengdu
CTU
New Delhi
DEL
1859
Dhaka
DAC
Kolkata
CCU
981
Dehradun
DED
Mumbai
BOM
963
Dehradun
DED
New Delhi
DEL
435
Dehradun
DED
Hyderabad
HYD
625
New Delhi
DEL
Ahmedabad
AMD
5024
New Delhi
DEL
Amritsar
ATQ
5017
New Delhi
DEL
Bhubaneshwar
BBI
6193
New Delhi
DEL
Kochi
COK
7303
New Delhi
DEL
Chengdu
CTU
6097
New Delhi
DEL
Dehradun
DED
21
New Delhi
DEL
Dubai
DXB
826
New Delhi
DEL
Gorakhpur
GOP
2615
New Delhi
DEL
Imphal
IMF
11
New Delhi
DEL
Istanbul
IST
5014
New Delhi
DEL
Agartala
IXA
966
New Delhi
DEL
Chandigarh
IXC
2033
New Delhi
DEL
Mangalore
IXE
554
New Delhi
DEL
Jammu
IXJ
535
New Delhi
DEL
Ranchi
IXR
1741
New Delhi
DEL
Jeddah
JED
33
New Delhi
DEL
Kathmandu
KTM
774
New Delhi
DEL
Nagpur
NAG
2393
New Delhi
DEL
Raipur
RPR
1214
New Delhi
DEL
Singapore
SIN
5028
New Delhi
DEL
Sūrat
STV
2486
New Delhi
DEL
Srinagar
SXR
945
New Delhi
DEL
Thiruvananthapuram
TRV
176
New Delhi
DEL
Vārānasi
VNS
2719
New Delhi
DEL
Visakhapatnam
VTZ
206
Dibrugarh
DIB
Kolkata
CCU
5337
Dibrugarh
DIB
New Delhi
DEL
417
Dimāpur
DMU
Kolkata
CCU
1712
Doha
DOH
Kozhikode
CCJ
1706
Doha
DOH
Chennai
MAA
96
Dubai
DXB
Bengaluru
BLR
89
Dubai
DXB
Kozhikode
CCJ
22
Dubai
DXB
New Delhi
DEL
25
Dubai
DXB
Hyderabad
HYD
38
Dubai
DXB
Thiruvananthapuram
TRV
316
Guwahati
GAU
Bengaluru
BLR
6219
Guwahati
GAU
Mumbai
BOM
6248
Guwahati
GAU
Kolkata
CCU
6906
Guwahati
GAU
New Delhi
DEL
187
Guwahati
GAU
Hyderabad
HYD
251
Guwahati
GAU
Imphal
IMF
525
Guwahati
GAU
Agartala
IXA
958
Guwahati
GAU
Bagdogra
IXB
7716
Gaya
GAY
Kolkata
CCU
162
Vasco da Gama
GOI
Ahmedabad
AMD
617
Vasco da Gama
GOI
Bengaluru
BLR
813
Vasco da Gama
GOI
Mumbai
BOM
633
Vasco da Gama
GOI
Kolkata
CCU
7985
Vasco da Gama
GOI
Kannur
CNN
901
Vasco da Gama
GOI
Kochi
COK
7996
Vasco da Gama
GOI
Hubli
HBX
259
Vasco da Gama
GOI
Hyderabad
HYD
252
Vasco da Gama
GOI
Indore
IDR
589
Vasco da Gama
GOI
Lucknow
LKO
137
Vasco da Gama
GOI
Chennai
MAA
6129
Vasco da Gama
GOI
Pune
PNQ
5029
Vasco da Gama
GOI
Sūrat
STV
6317
Gorakhpur
GOP
Kolkata
CCU
138
Gorakhpur
GOP
New Delhi
DEL
1397
Hanoi
HAN
Kolkata
CCU
7161
Hubli
HBX
Bengaluru
BLR
7981
Hubli
HBX
Kannur
CNN
7995
Hubli
HBX
Vasco da Gama
GOI
7964
Hubli
HBX
Chennai
MAA
6719
Hyderabad
HYD
Ahmedabad
AMD
104
Hyderabad
HYD
Amritsar
ATQ
266
Hyderabad
HYD
Bhubaneshwar
BBI
444
Hyderabad
HYD
Vadodara
BDQ
7121
Hyderabad
HYD
Bhopal
BHO
944
Hyderabad
HYD
Kolkata
CCU
7169
Hyderabad
HYD
Kannur
CNN
6327
Hyderabad
HYD
Kochi
COK
434
Hyderabad
HYD
Dehradun
DED
186
Hyderabad
HYD
Guwahati
GAU
309
Hyderabad
HYD
Vasco da Gama
GOI
6316
Hyderabad
HYD
Gorakhpur
GOP
6304
Hyderabad
HYD
Indore
IDR
618
Hyderabad
HYD
Bagdogra
IXB
269
Hyderabad
HYD
Chandigarh
IXC
7156
Hyderabad
HYD
Madurai
IXM
242
Hyderabad
HYD
Ranchi
IXR
293
Hyderabad
HYD
Port Blair
IXZ
6638
Hyderabad
HYD
Jaipur
JAI
7249
Hyderabad
HYD
Jabalpur
JLR
866
Hyderabad
HYD
Lucknow
LKO
274
Hyderabad
HYD
Chennai
MAA
7136
Hyderabad
HYD
Nagpur
NAG
982
Hyderabad
HYD
Patna
PAT
241
Hyderabad
HYD
Pune
PNQ
938
Hyderabad
HYD
Raipur
RPR
1405
Hyderabad
HYD
Sharjah
SHJ
382
Hyderabad
HYD
Tirupati
TIR
695
Hyderabad
HYD
Thiruvananthapuram
TRV
6915
Hyderabad
HYD
Udaipur
UDR
7211
Hyderabad
HYD
Vijayawada
VGA
624
Hyderabad
HYD
Vārānasi
VNS
879
Hyderabad
HYD
Visakhapatnam
VTZ
5306
Indore
IDR
Mumbai
BOM
867
Indore
IDR
New Delhi
DEL
245
Indore
IDR
Vasco da Gama
GOI
145
Indore
IDR
Chennai
MAA
436
Indore
IDR
Nagpur
NAG
252
Indore
IDR
Raipur
RPR
2978
Imphal
IMF
New Delhi
DEL
614
Imphal
IMF
Guwahati
GAU
12
Istanbul
IST
New Delhi
DEL
525
Agartala
IXA
Bengaluru
BLR
5015
Agartala
IXA
New Delhi
DEL
524
Agartala
IXA
Guwahati
GAU
6175
Bagdogra
IXB
Mumbai
BOM
534
Bagdogra
IXB
Kolkata
CCU
5061
Bagdogra
IXB
New Delhi
DEL
433
Bagdogra
IXB
Guwahati
GAU
619
Bagdogra
IXB
Hyderabad
HYD
593
Chandigarh
IXC
Bengaluru
BLR
463
Chandigarh
IXC
Mumbai
BOM
755
Chandigarh
IXC
New Delhi
DEL
274
Chandigarh
IXC
Hyderabad
HYD
5915
Prayagraj
IXD
Mumbai
BOM
7982
Prayagraj
IXD
Kolkata
CCU
7989
Prayagraj
IXD
Raipur
RPR
132
Mangalore
IXE
Bengaluru
BLR
459
Mangalore
IXE
Mumbai
BOM
2034
Mangalore
IXE
New Delhi
DEL
7102
Mangalore
IXE
Hyderabad
HYD
7139
Mangalore
IXE
Chennai
MAA
653
Jammu
IXJ
New Delhi
DEL
554
Jammu
IXJ
Srinagar
SXR
7219
Madurai
IXM
Bengaluru
BLR
7157
Madurai
IXM
Hyderabad
HYD
718
Ranchi
IXR
Hyderabad
HYD
6325
Ranchi
IXR
Patna
PAT
6444
Silchar
IXS
Kolkata
CCU
393
Port Blair
IXZ
Bengaluru
BLR
973
Port Blair
IXZ
Kolkata
CCU
296
Port Blair
IXZ
Hyderabad
HYD
905
Port Blair
IXZ
Chennai
MAA
839
Jaipur
JAI
Bengaluru
BLR
965
Jaipur
JAI
Mumbai
BOM
207
Jaipur
JAI
Kolkata
CCU
665
Jaipur
JAI
New Delhi
DEL
6151
Jaipur
JAI
Hyderabad
HYD
569
Jaipur
JAI
Chennai
MAA
204
Jodhpur
JDH
Bengaluru
BLR
1832
Jeddah
JED
Mumbai
BOM
1743
Jeddah
JED
New Delhi
DEL
7235
Jabalpur
JLR
Kolkata
CCU
7248
Jabalpur
JLR
Hyderabad
HYD
5988
Jorhāt
JRH
Kolkata
CCU
6906
Jorhāt
JRH
Guwahati
GAU
34
Kathmandu
KTM
New Delhi
DEL
1818
Kuala Lumpur
KUL
Chennai
MAA
1752
Kuwait City
KWI
Chennai
MAA
6053
Lucknow
LKO
Ahmedabad
AMD
226
Lucknow
LKO
Bengaluru
BLR
588
Lucknow
LKO
Vasco da Gama
GOI
844
Lucknow
LKO
Hyderabad
HYD
576
Lucknow
LKO
Jammu
IXJ
634
Lucknow
LKO
Patna
PAT
1407
Lucknow
LKO
Sharjah
SHJ
6413
Chennai
MAA
Ahmedabad
AMD
193
Chennai
MAA
Bhubaneshwar
BBI
91
Chennai
MAA
Bangkok
BKK
6217
Chennai
MAA
Bengaluru
BLR
7189
Chennai
MAA
Kozhikode
CCJ
292
Chennai
MAA
Kolkata
CCU
7971
Chennai
MAA
Kannur
CNN
597
Chennai
MAA
Kochi
COK
2907
Chennai
MAA
New Delhi
DEL
1707
Chennai
MAA
Doha
DOH
128
Chennai
MAA
Vasco da Gama
GOI
7995
Chennai
MAA
Hubli
HBX
143
Chennai
MAA
Indore
IDR
7141
Chennai
MAA
Mangalore
IXE
6213
Chennai
MAA
Port Blair
IXZ
548
Chennai
MAA
Jaipur
JAI
1817
Chennai
MAA
Kuala Lumpur
KUL
1751
Chennai
MAA
Kuwait City
KWI
563
Chennai
MAA
Nagpur
NAG
7125
Chennai
MAA
Rājahmundry
RJA
53
Chennai
MAA
Singapore
SIN
6188
Chennai
MAA
Sūrat
STV
7208
Chennai
MAA
Vijayawada
VGA
6835
Chennai
MAA
Visakhapatnam
VTZ
909
Nagpur
NAG
Bengaluru
BLR
664
Nagpur
NAG
Kolkata
CCU
636
Nagpur
NAG
New Delhi
DEL
7137
Nagpur
NAG
Hyderabad
HYD
509
Nagpur
NAG
Indore
IDR
571
Nagpur
NAG
Chennai
MAA
805
Patna
PAT
Bengaluru
BLR
7718
Patna
PAT
Kolkata
CCU
6359
Patna
PAT
Hyderabad
HYD
114
Patna
PAT
Lucknow
LKO
352
Pune
PNQ
Ahmedabad
AMD
391
Pune
PNQ
Bengaluru
BLR
116
Pune
PNQ
Vasco da Gama
GOI
242
Pune
PNQ
Hyderabad
HYD
1399
Yangon
RGN
Kolkata
CCU
7232
Rājahmundry
RJA
Bengaluru
BLR
7124
Rājahmundry
RJA
Chennai
MAA
7923
Rājahmundry
RJA
Visakhapatnam
VTZ
804
Raipur
RPR
Mumbai
BOM
7265
Raipur
RPR
Kolkata
CCU
2409
Raipur
RPR
New Delhi
DEL
473
Raipur
RPR
Hyderabad
HYD
708
Raipur
RPR
Indore
IDR
7987
Raipur
RPR
Prayagraj
IXD
613
Raipur
RPR
Chennai
MAA
1826
Riyadh
RUH
Mumbai
BOM
48
Sharjah
SHJ
Amritsar
ATQ
1406
Sharjah
SHJ
Hyderabad
HYD
1412
Sharjah
SHJ
Lucknow
LKO
1402
Sharjah
SHJ
Thiruvananthapuram
TRV
7963
Shillong
SHL
Kolkata
CCU
29
Singapore
SIN
Mumbai
BOM
42
Singapore
SIN
Kolkata
CCU
1215
Singapore
SIN
New Delhi
DEL
54
Singapore
SIN
Chennai
MAA
44
Singapore
SIN
Tiruchirappalli
TRZ
5029
Sūrat
STV
New Delhi
DEL
5028
Sūrat
STV
Vasco da Gama
GOI
752
Sūrat
STV
Hyderabad
HYD
6624
Sūrat
STV
Chennai
MAA
478
Srinagar
SXR
Amritsar
ATQ
2124
Srinagar
SXR
New Delhi
DEL
653
Srinagar
SXR
Jammu
IXJ
576
Srinagar
SXR
Lucknow
LKO
7188
Tuticorin
TCR
Chennai
MAA
7106
Tirupati
TIR
Bengaluru
BLR
7115
Tirupati
TIR
Hyderabad
HYD
176
Thiruvananthapuram
TRV
Mumbai
BOM
7256
Thiruvananthapuram
TRV
Kochi
COK
6052
Thiruvananthapuram
TRV
New Delhi
DEL
39
Thiruvananthapuram
TRV
Dubai
DXB
343
Thiruvananthapuram
TRV
Chennai
MAA
1401
Thiruvananthapuram
TRV
Sharjah
SHJ
7148
Tiruchirappalli
TRZ
Chennai
MAA
43
Tiruchirappalli
TRZ
Singapore
SIN
979
Udaipur
UDR
Bengaluru
BLR
753
Udaipur
UDR
Mumbai
BOM
6916
Udaipur
UDR
Hyderabad
HYD
7207
Vijayawada
VGA
Chennai
MAA
645
Vārānasi
VNS
Ahmedabad
AMD
97
Vārānasi
VNS
Bangkok
BKK
499
Vārānasi
VNS
Bengaluru
BLR
579
Vārānasi
VNS
Mumbai
BOM
6635
Vārānasi
VNS
New Delhi
DEL
7716
Vārānasi
VNS
Gaya
GAY
6913
Vārānasi
VNS
Hyderabad
HYD
2772
Visakhapatnam
VTZ
New Delhi
DEL
776
Visakhapatnam
VTZ
Hyderabad
HYD
6001
Visakhapatnam
VTZ
Chennai
MAA
7967
Visakhapatnam
VTZ
Rājahmundry
RJA
1206
Colombo
CMB
Bengaluru
BLR
1821
New Delhi
DEL
Kuala Lumpur
KUL
72
Dubai
DXB
Ahmedabad
AMD
7242
Tuticorin
TCR
Bengaluru
BLR
71
Ahmedabad
AMD
Dubai
DXB
5993
Ahmedabad
AMD
Hubli
HBX
228
Ahmedabad
AMD
Indore
IDR
237
Ahmedabad
AMD
Jaipur
JAI
644
Ahmedabad
AMD
Vārānasi
VNS
273
Bhopal
BHO
Bengaluru
BLR
211
Bengaluru
BLR
Bhopal
BHO
7974
Bengaluru
BLR
Kannur
CNN
852
Bengaluru
BLR
Dehradun
DED
1773
Bengaluru
BLR
Hong Kong
HKG
443
Bengaluru
BLR
Bagdogra
IXB
5998
Bengaluru
BLR
Prayagraj
IXD
7172
Bengaluru
BLR
Belgaum
IXG
822
Bengaluru
BLR
Ranchi
IXR
1813
Bengaluru
BLR
Kuala Lumpur
KUL
405
Bengaluru
BLR
Raipur
RPR
5035
Bengaluru
BLR
Sūrat
STV
7715
Kolkata
CCU
Gaya
GAY
227
Kolkata
CCU
Indore
IDR
7973
Kannur
CNN
Bengaluru
BLR
6136
Dehradun
DED
Bengaluru
BLR
454
Dehradun
DED
Lucknow
LKO
1763
New Delhi
DEL
Phuket City
HKT
1841
New Delhi
DEL
Riyadh
RUH
7715
Gaya
GAY
Vārānasi
VNS
5994
Hubli
HBX
Ahmedabad
AMD
1774
Hong Kong
HKG
Bengaluru
BLR
1764
Phuket City
HKT
New Delhi
DEL
227
Indore
IDR
Ahmedabad
AMD
228
Indore
IDR
Kolkata
CCU
875
Imphal
IMF
Kolkata
CCU
445
Bagdogra
IXB
Bengaluru
BLR
5997
Prayagraj
IXD
Bengaluru
BLR
7182
Belgaum
IXG
Bengaluru
BLR
997
Ranchi
IXR
Bengaluru
BLR
238
Jaipur
JAI
Ahmedabad
AMD
1814
Kuala Lumpur
KUL
Bengaluru
BLR
1765
Kuwait City
KWI
New Delhi
DEL
451
Lucknow
LKO
Dehradun
DED
406
Raipur
RPR
Bengaluru
BLR
1839
Riyadh
RUH
New Delhi
DEL
5034
Sūrat
STV
Bengaluru
BLR
6361
Thiruvananthapuram
TRV
Hyderabad
HYD
716
Vārānasi
VNS
Kolkata
CCU
477
Amritsar
ATQ
Srinagar
SXR
477
Bengaluru
BLR
Amritsar
ATQ
1759
New Delhi
DEL
Kuwait City
KWI
744
Hyderabad
HYD
Sūrat
STV
512
Kolkata
CCU
Visakhapatnam
VTZ
7972
Kannur
CNN
Chennai
MAA
119
Guwahati
GAU
Chennai
MAA
5926
Amritsar
ATQ
Kolkata
CCU
726
Bhubaneshwar
BBI
Guwahati
GAU
5925
Kolkata
CCU
Amritsar
ATQ
557
Kolkata
CCU
Silchar
IXS
722
Kolkata
CCU
Sūrat
STV
731
Guwahati
GAU
Bhubaneshwar
BBI
726
Guwahati
GAU
Silchar
IXS
6319
Gorakhpur
GOP
Hyderabad
HYD
7994
Hyderabad
HYD
Kolhāpur
KLH
7968
Belgaum
IXG
Hyderabad
HYD
731
Silchar
IXS
Guwahati
GAU
7993
Kolhāpur
KLH
Hyderabad
HYD
7992
Kolhāpur
KLH
Tirupati
TIR
112
Chennai
MAA
Guwahati
GAU
723
Sūrat
STV
Kolkata
CCU
7991
Tirupati
TIR
Kolhāpur
KLH
557
Visakhapatnam
VTZ
Kolkata
CCU
913
Jaipur
JAI
Vārānasi
VNS
914
Vārānasi
VNS
Jaipur
JAI
1761
Bengaluru
BLR
Phuket City
HKT
599
Imphal
IMF
Agartala
IXA
377
Kolkata
CCU
Dimāpur
DMU
599
Agartala
IXA
Imphal
IMF
1787
Phuket City
HKT
Bengaluru
BLR
1842
Kochi
COK
Jeddah
JED
1843
Jeddah
JED
Kochi
COK
559
Srinagar
SXR
Mumbai
BOM
6685
Ahmedabad
AMD
Jodhpur
JDH
6685
Jodhpur
JDH
New Delhi
DEL
1736
New Delhi
DEL
Doha
DOH
1737
Doha
DOH
New Delhi
DEL
1726
Doha
DOH
Hyderabad
HYD
1727
Hyderabad
HYD
Doha
DOH
7272
Bengaluru
BLR
Aurangabad
IXU
7278
Hyderabad
HYD
Aurangabad
IXU
7275
Indore
IDR
Aurangabad
IXU
7277
Aurangabad
IXU
Bengaluru
BLR
7279
Aurangabad
IXU
Hyderabad
HYD
1836
Abu Dhabi
AUH
New Delhi
DEL
1835
Mumbai
BOM
Abu Dhabi
AUH
6572
Dibrugarh
DIB
Guwahati
GAU
7274
Aurangabad
IXU
Indore
IDR
1834
Abu Dhabi
AUH
Mumbai
BOM
98
Bangkok
BKK
Vārānasi
VNS
1833
New Delhi
DEL
Abu Dhabi
AUH
56
Dubai
DXB
Chandigarh
IXC
55
Chandigarh
IXC
Dubai
DXB
Top airports served by IndiGo
IndiGo contact information