You're Going to Love Brighton
Brighton was once the favored seaside resort of Georgian kings, and it remains one of the most enjoyable places to spend some time on the English coast.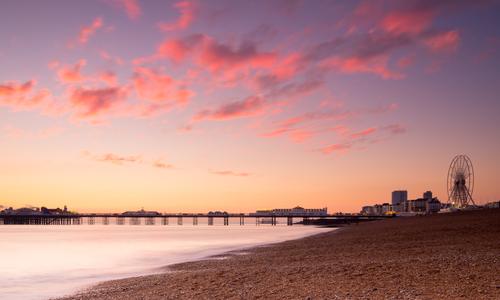 Reminders of the royal past are everywhere. The stunning Royal Pavilion may be the undisputed star, but Brighton is packed with beautiful buildings. This modern city is also as welcoming as they come, with a lively cultural scene, art galleries, great pubs and bars, and the delights of the pier.
Even better, this hive of cultural attractions, great nightlife, and seaside fun is just a short drive or train journey from London. It's hard to imagine a better coastal English destination than lovable Brighton.
Top 5 Reasons to Visit Brighton
1. Seaside Elegance and a Glorious History
Brighton would be nothing without the sea. In fact, it was only when an enterprising local doctor convinced 18th-century Londoners that the city's seawater had medicinal properties that the city really took off. The next 200 years saw Brighton blossom, attracting millions of tourists every year.
2. The South Coast's Best Nightlife
Modern Brighton is famous for its nightlife. Catch up-and-coming artists at the aptly named Latest Music Bar, enjoy a pint at novelist Graham Greene's favorite haunt, the Cricketers, before diving into pulsating clubs like Funfair or the Coalition Brighton.
3. A Creative Vibe and Plenty of Cultural Attractions
Brighton has always attracted artists and architects like John Nash. These days, there are more galleries than ever. Tiny spaces like iO Gallery jostle with larger institutions like the Brighton Museum and Art Gallery, while the Theatre Royal regularly hosts major London plays and musicals.
4. Beautiful National Parks a Short Cycle or Drive Away
Brighton is also on the doorstep of the South Downs, some of the most jaw-droppingly beautiful countryside in England. With a rental car, you can easily get to the Chattri, a unique monument to Indian casualties in World War II, see gorgeous gardens like Wakehurst, or just walk the footpaths in a quintessentially English setting.
5. Wonderful Food from All Over the World
These days, Brighton is one of southern England's foodie centers. Highlights are all over town, and with great vegetarian spots like Lydea and superb seafood at Riddle and Finns, everyone's tastes should be covered.
When to Visit Brighton
Most people would say that Brighton is at its best during the English summer, between late June and late August. Well, that's true in part, but the crowds can be a bit much. Try April or May when the weather warms up and the countryside around Brighton is at its most beautiful. You'll find thinner crowds, just as much nightlife, and may even encounter lower room rates.
How to Get to Brighton
Plane
The best way for visitors from North America to get to Brighton is via London's Gatwick Airport (LGW), which offers plenty of transatlantic flights. From there, you can catch direct trains for £6.40, which take 30 minutes. Alternatively, car rental outlets like Avis, Hertz, or Europcar can be found at the airport, which is around 40 minutes' drive from the city.
Train
Every day, plenty of trains run from London Victoria and St Pancras to Brighton. Most services only take an hour or so to reach Brighton, and express trains take far less, so it's a good way to transfer from Eurostar trains or flights from London Heathrow.
Car
If you are driving from London, the best road to take is the M23, which becomes the A23 after Crawley. If you are driving from Heathrow, take the M25 southbound and leave it at Junction 7. The M23 is also the road to take if you are arriving from Gatwick.
Bus
Brighton is served by both Megabus and National Express, with hourly buses from London Victoria coach station. Buses take around two hours to make the journey but are far cheaper than train travel. There are also regional bus links to Portsmouth, which are provided by Stagecoach and might be handy if you are arriving in the UK by ferry.
Airports near Brighton
Airlines serving Brighton
Show more
Where to Stay in Brighton
The best place to stay in Brighton is as close to the sea as possible. The promenade is probably the city's most attractive street and the English Channel makes for a beautiful sight in the mornings. The De Vere is the only five-star hotel in town and is right on the seafront, but other excellent options include the Mercure and the Queens Hotel.
Popular Neighborhoods in Brighton
The Seafront - Brighton is built around its seafront, which is where you will find most of the tourist attractions. The impressive pier offers family amusements, the Sea Life aquarium will delight children, while Volk's Electric Railway offers a quirky way to soak up the atmosphere.
Brighton City Center - wander up Old Steine, and you'll find the extraordinary Pavilion, the Brighton Museum and Art Gallery, and most of the city's bars and clubs. Don't miss North Laine as well, one of the city's most interesting shopping streets.
Hove - technically a town in its own right, Hove is a couple of miles up the coast from Brighton, and is a great base from which to explore the area. More sedate than its lively neighbor, Hove has attractions of its own, like the restaurants on Church Street and Sussex County Cricket Ground.
Where to stay in popular areas of Brighton
Most booked hotels in Brighton
How to Get Around Brighton
Public Transportation
The core of Brighton is walkable, and you can get from the Pavilion to the seafront in around 10 minutes. If you need them, local buses are operated by Brighton and Hove Buses. Cash fares are £2.50 for single journeys and one-day tickets on the main routes cost £4.
Taxi
Getting back to your hotel after a night at the theater or a meal in Hove is easy thanks to Brighton's large taxi fleet. Expect to pay a meter drop of £2.80 to start with (£3.80 after 9 pm), then around £3 per mile after that. Uber offers an alternative. Their UberX taxis charge £2.80, then £1.80 per mile.
Car
Renting a car is a great option in Brighton (or at Gatwick Airport). Local branches of Europcar, Thrifty, and Hertz will supply a vehicle for as little as £10 per day, and it's worth the expense. With a car, you can head to London in an hour, visit historic cities like Portsmouth or explore the South Downs whenever you feel like it.
The Cost of Living in Brighton
Shopping Streets
Brighton is a great place to shop for craft products, particularly jewelry and apparel. If you are after unique, locally made jewelry, the Lanes is the place to go. A warren of alleyways and narrow streets, the area is home to baby boutiques like Loula and Deer, specialist jewelers like House of Hoye, and independent footwear stores like mo Brog. Kensington Gardens hosts an offbeat flea market and a cluster of record shops, which are great places to pick up obscure vinyl.
Groceries and Other
Brighton has plenty of supermarkets to choose from, including Tesco, Sainsbury's, Marks & Spencer, and Waitrose, all of which have broad grocery selections. It's also a fairly affordable city. Expect to pay about £3 for a gallon of milk and £0.80 for a pound of apples.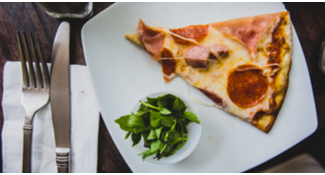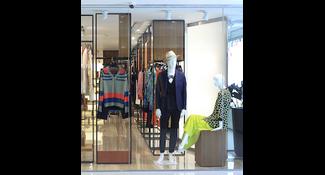 A pair of jeans
RM 339.32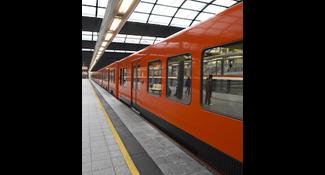 Single public transport ticket
RM 13.07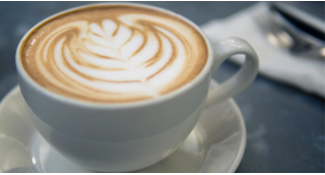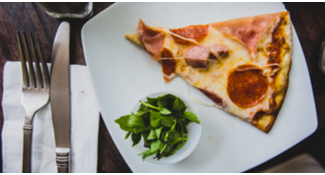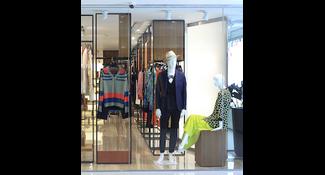 A pair of jeans
RM 339.32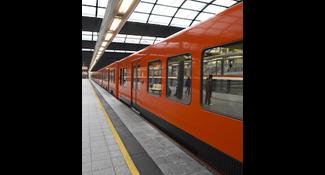 Single public transport ticket
RM 13.07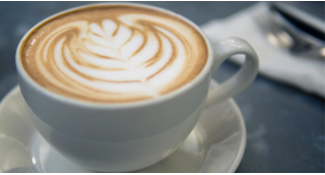 Where to Eat in Brighton
Few cities in southern England can match Brighton's gastronomic attractions. Some of the highlights include the European-style brasserie Gingerman, the sophisticated No 32, and vegetarian eateries like Lydea. Try to find time for a cup of tea and a cake at classically English tea rooms like the Mock Turtle, and don't miss the fish and chips at Bardsley's. Dining out varies in price. Fish and chips won't cost more than £6 per head, but meals at high-end brasseries could cost upwards of £40 per person.
Other popular cities in England