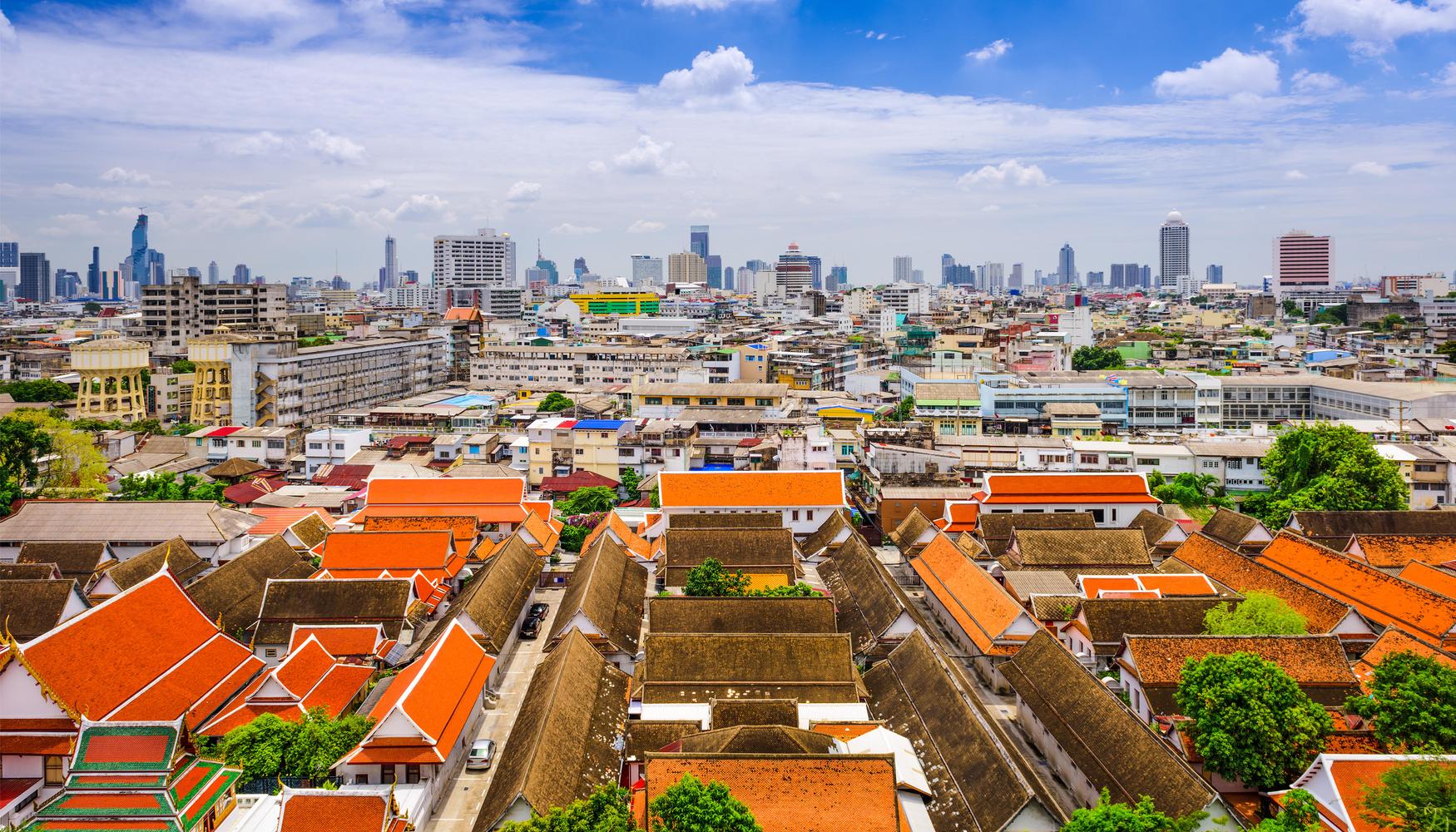 Car rental locations in Thailand
Car rental directory
Sunnycars car rental locations in Thailand

32 Locations See all locations

2528 Moo 4 Airport Lop Buri, Hat Yai, SG

222/ 2 Petchkasem Road, Hua Hin, Hua Hin, PK

Tumbon Baandu Ampher Meung, Chiang Rai, CR

7/1 Moo 5 Petchkamsen Road, Khao Lak, PG

Ko Samui, ST

124/10 Moo 1, Borphud, Koh Samui, Ko Samui, ST

99 Moo 4, Borphud, koh Samui, Suratthani, Ko Samui, ST

Moo 4 , Airport Rd., Bophut, Koh Samui, Ko Samui, ST

201/ 2 Mahidol Road, Haiya, Chiang Mai, CM

Mueang Chiang Mai District, Chiang Mai, CM

60 Mahidol Road, Chiang Mai, CM

Tipp Plaza room K1, 219/1-3 Moo 10 Liabchayhard Rd, Chonburi, CB

Phitsanulok, PS

212/14-15 Moo 5, Pattaya-North Road, T.Na-klua A., Pattaya, CB

79/1 Moo 6 Sukhumvit Road, Pattaya, CB

Khon Kaen, KK

Ubon Ratchathani, UR

44 Taweewong Rd, Patong, PU

Tambon Mai Hkao, Aumphur Thalang, Phuket City, PU

222 Moo 6 - Maikao, Phuket City, PU

52 Taweewong Rd., Tumbon Patong, Ampher Kratu, Phuket City, PU

60/5 Moo 5 Soi Bannongtaolek T. Makkang A. Muang, Udon Thani, UN

719/ 5 Mitraphab Road, Naimuang, Nakhon Ratchasima, NR

Bangna-Trad RD-International Airport, Bangkok, BM

19/ 23 Royal City Avenue, Building A, Bangkok, BM

222 Don Muang Airport (Domestic Airport), Bangkok, BM

727 Srinakarin Rd, Bangkok, Bangkok, BM

99 Moo 3 T. Klonglar A.Klonghoykong Hat Yai, Songkhla, SG

598 T. Pakpoon, Nakhon Si Thammarat, NT

170 Moo 12, Trang Pa-Lian Road, Trang, TG

Tumbon Nuaklong, Ampher Nuaklong, Krabi, KR

73 Moo 3, Huatoey, Poonpin, Surat Thani, ST

THAIRENTACAR car rental locations in Thailand

31 Locations See all locations

Hat Yai International Airport Desk in Terminal Departure Hall 1st Floor between Gate 7 and 8, Hat Yai, SG

Villa Market Hua Hin Shop A6 218 1 4 Petchakasem Road, Hua Hin, PK

Hua Hin airport, Hua Hin, PK

+66 838 875 454

Chiang Rai Intl Airport 404 Moo 10 Baan Du Arrival Hall 1st Floor desk in terminal/, Chiang Rai, CR

Lampang AirportDesk In Terminal Arrivals Hall 1st Floor, Lampang, LG

Nan Nakhon Airport Nan Thung Chang RoadPhasing Mueang, Nan, NA

Mae Sot Airport Airport 498 Mu 1 Ta Sai LuardArrival Hall 1st Floor Desk Near the Exit, Mae Sot, TK

Ubon Rachatani airport, Mae Sot, TK

+66 45 245 140

Moo.1 Asian HighwayMoo.1 Asian Highway T.Tha Sai Luat A.Mae Sot Tak, Tak, TK

Desk in Terminal, Arrival Hall 1st FloorNakhon Phanom Airport Nit Yo Road, Pho Tak, Muang, Nakhon Phanom, NF

+66 933 262 877

Ko Samui Intl Airport 99 Mu 4Bo Phud Desk in Terminal Arrival Hall 1st Floor Gate 4, Ko Samui, ST

Chiang Mai Intl Airport 60 Mahidol Road Arrival hall 1st Floor Exit 1 Domestic ArrivalMeeting Point A, Chiang Mai, CM

55 5 moo 5 Huay Kaew RoadOffice in Shop No 306 3rd Floor MAYA Shopping Center, Chiang Mai, CM

Phitsanulok Airport Arrival Hall 1st Floor Desk in Terminal/, Phitsanulok, PS

369 1 moo 9 Central road Nongpure Banglamung ChonburiP S Bowling Plaza Pattayasaisong Rd Office in Shop No 4, Pattaya, CB

+66 838 875 252

Khon Khaen Airport Maliwan Road Banped Muang Desk in Terminal Arrival Hall 1st Floor, Khon Kaen, KK

PTT Gas Station, Maliwan 1 Address: 99 Moo 10, Maliwan Road, Banped, Amphoe Muang, Khon Kaen, KK

+66 43 040 172

Ubon Ratchathani Airport Thepyothee Rd, Muang, Ubon Ratchathani, UR

+66 92 284 022

Burirum Airport 143 Buri Ram Airport Moo 12 RonThong Satuek, Buri Ram, BR

Phuket Intl Airport 222 Mai Kwaw Exit 2 International Arrival Meeting Point BBetween the Domestic and International Arrivals, Phuket City, PU

+66 76 351 718

Udon Thani Airport Arrival Hall 1st Floor Arrival Area Nadee Muang/, Udon Thani, UN

70 Moo.2 Tambon Phla Banchang, Desk In Terminal, Arrival Hall 1st Floor, Rayong, RY

+66 982 470 909

Bangkok Don Mueang international airport 222 Moo10 Vibhavadi Rangsit Rd Si Kan Don Mueangat Arrival Hall Building 1 1st Floor between Gate 2 and 3, Bangkok, BM

1st Floor 2371 Petchburee Building New Petchburee Rd, Bangkok, BM

+66 2 318 8888

999 Thanon Bang Na Trat Rachathewa Samut Prakan, Bangkok, BM

+66 875 050 501

Desk in Terminal, Arrival Hall 2nd Floor between Gate 7 & 8 opposite Exit Door B999 Thanon Bang Na-Trat, Rachathewa, Bangkok, BM

+66 87 505 050

1st Floor, 44 Rungrojthanakul Building, Ratchadaphisek Rd, Huai Khwang, Bangkok, BM

+66 2 612 2158

Nakhon Si Thammarat Airport Pakpoon Muang Desk in Terminal, Arrival Hall 1st Floor, Nakhon Si Thammarat, NT

Trang AirportArrival Hall 1st Floor, Trang, TG

Krabi International AirportArrival Hall 1st Floor building 1, Krabi, KR

SURAT THANI AIRPORT 73 Mu 3 Maluan Phunphin Desk in Terminal Arrival Hall 1st Floor/, Surat Thani, ST

Avis car rental locations in Thailand

29 Locations See all locations

Meeting Point, Hat Yai, SG

+66 74 227 259

15/112 Soi 29, Phetkasem Road, Hua Hin, PK

+66 32 547 523

Thai Limousine Counter, Chiang Rai, CR

+66 53 793 827

175 Moo.1, Sanam Bin 1 Road, Lampang, LG

+66 901 972 261

Nan-Thung Chang Road, Nan, NA

+66 613 869 646

38 Mu 6 Mariwan Rd.,T.Na An, Loei, LE

+66 2 251 1131

Moo.1 Asian Highway, Tak, TK

+66 625 973 610

Nit Yo Road, Nakhon Phanom, NF

+66 625 973 611

Flight information needed, Ko Samui, ST

+66 847 008 161

60/27 Chaing Mai Airport, Chiang Mai, CM

+66 899 698 677

38 Airport Road, Phitsanulok, PS

+66 899 698 672

240 Pattaya Beach Rd, Pattaya, CB

T.That Na Weng, Sakon Nakhon, SN

+66 2 251 1131

Khon Kaen Airport, Khon Kaen, KK

+66 43 344 313

Meet & Greet at Airport, Ubon Ratchathani, UR

+66 901 972 263

143 Moo 12 T. Ron Thong, Buri Ram, BR

+66 626 040 350

Arrival Hall, Tat Counter, Phuket City, PU

+66 899 698 674

239/1 Rat-Uthit 200PI Rd,Kathu, Phuket City, PU

Liang Muang Road, Udon Thani, UN

+66 42 244 770

70 Moo.2 Tambon Phla Banchang, Rayong, RY

+66 626 032 938

91 Moo 3 T.Ratchakrut, Mueang Ranong, RN

+66 632 104 672

135 Roi Et-Phon Thong Road, Roi Et, RE

+66 626 032 937

Bangkok Suvarnabhumi Airport, Bangkok, BM

+66 847 008 159

No. 13, Soi Attakarnprasit, Bangkok, BM

+66 847 008 152

Viphawadee-Rangsit Road, Bangkok, BM

+66 847 008 153

598 Moo 10 Pakpoon, Muang, Nakhon Si Thammarat, NT

+66 818 314 195

Trang-Paian, Khok Lo, Muang, Trang, TG

+66 818 314 039

Tampon Krabi NOI, Krabi, KR

+66 899 698 676

A.Punpin, Surat Thani, ST

+66 854 848 010

Budget car rental locations in Thailand

28 Locations See all locations

517/5 Moo 6 Airport Rd, Hat Yai, SG

+66 74 227 267

Arrival Terminal, Hat Yai, SG

+66 74 227 268

Grand Hotel & Plaza, Hua Hin, PK

+66 32 514 220

Arrival Terminal, Chiang Rai, CR

+66 537 404 423

42/35 M.3,petchakasem Rd, Khao Lak, PG

+66 76 410 274

Nakorn Phanom Airport, Nakhon Phanom, NF

+66 42 531 592

124/10 Moo 1 Borpud, Ko Samui, ST

+66 77 430 022

99 Moo 4 Borphud, Ko Samui, ST

+66 77 961 502

201/2 Mahidol Rd, Chiang Mai, CM

+66 53 202 871

Arrival Terminal, Chiang Mai, CM

+66 532 028 712

79/1 Moo 6 Sukhumvit Rd, Chonburi, CB

+66 38 196 541

Phitsanulok-Bueng-Pra Rd, Phitsanulok, PS

+66 55 301 020

Khon Kaen Airport, Khon Kaen, KK

+66 43 468 820

Arrival Terminal, Ubon Ratchathani, UR

+66 45 240 507

222 Moo 6 Maikhao, Phuket City, PU

+66 76 327 744

Patong Merlin Hotel, Phuket City, PU

+66 76 292 389

36/5 Moo 6 Maikao, Phuket City, PU

+66 76 205 396

Ariival Terminal, Udon Thani, UN

+66 42 246 805

24/1 Moo 4, Pluakdaeng, Rayong, RY

+66 38 954 352

719/5 Mitraphab Rd, Nakhon Ratchasima, NR

+66 44 341 654

Domestic Arrivals Terminal, Bangkok, BM

+66 2 535 2143

19/23 Bldg A,royal City Ave, Bangkok, BM

+66 2 203 9294

Arrival Terminal, Bangkok, BM

+66 2 134 4036

19/23 Building A, Bangkok, BM

+66 2 203 0225

Arrival Terminal, Nakhon Si Thammarat, NT

+66 75 845 233

170 Moo 12, Trang, TG

+66 75 572 159

Arrival Terminal, Krabi, KR

+66 75 701 455

73 Moo 3, Surat Thani, ST

+66 77 441 166

Hertz car rental locations in Thailand

21 Locations See all locations

2216 Moo4 Airport Lopburiramet, Hat Yai, SG

+66 613 920 077

65 Phetkasem Rd, Hua Hin, PK

+66 628 123 781

404m.10 T.bandu A.muang, Chiang Rai, CR

+66 53 798 252

3/19 Worawichai Rd, Nan, NA

+66 659 466 489

498 Moo 1 Asia Road, Mae Sot, TK

+66 956 952 469

197 Moo1 Photak Muang, Nakhon Phanom, NF

+66 659 846 233

99 Moo 4, T.bo-phud, Ko Samui, ST

+66 77 960 105

60 Moo 3 Airport Road, Chiang Mai, CM

+66 53 273 011

Sanambin Rd, Phitsanulok, PS

+66 925 091 414

665 Moo 5 Pattaya Naklua Rd, Pattaya, CB

+66 38 416 648

999 Bangna-trad Rd, Km.15 Moo, Mueang Samut Prakan, SP

+66 859 179 903

Mariwan Road, Tambol. Banpet, Khon Kaen, KK

+66 850 640 382

1st Fl Arrival Hall Terminal, Ubon Ratchathani, UR

+66 925 091 441

211/2 Maikhaw, Phuket City, PU

+66 76 328 545

224 Moo 1 T.makkhang, Udon Thani, UN

+66 42 931 827

70 Moo 2 Phka Banchchang Dist, Rayong, RY

+66 632 040 082

46 North Sathorn Rd, Bangkok, BM

+66 2 234 3230

222 Moo, 10 Vbhavadee Rd, Bangkok, BM

+66 863 428 674

72/8-9 North Sathon Rd, Bangkok, BM

+66 827 906 194

133 Moo5 Phetkasem Rd, Krabi, KR

+66 815 670 905

73 M.3, T.huatoey, A.poonpin, Surat Thani, ST

+66 77 441 323

Thrifty car rental locations in Thailand

19 Locations See all locations

2216 Moo4 Airport Lopburiramet, Hat Yai, SG

+66 613 920 077

65 Phetkasem Rd, Hua Hin, PK

+66 628 123 781

404m.10 T.bandu A Muang, Chiang Rai, CR

+66 853 798 252

498 Moo 1 Asia Road, Mae Sot, TK

+66 956 952 469

99 Moo 4, T.bo-phud, Ko Samui, ST

+66 77 960 105

60 Moo 3 Airport Road, Chiang Mai, CM

+66 53 273 011

Sanambin Rd, Phitsanulok, PS

+66 925 091 414

665 Moo 5 Pattaya Naklua Rd, Pattaya, CB

+66 38 416 648

Mariwan Road, Tambol Banpet, Khon Kaen, KK

+66 850 640 382

1st Fl Arrival Hall Terminal, Ubon Ratchathani, UR

+66 925 091 441

211/2 Maikhaw, Phuket City, PU

+66 76 328 545

224 Moo 1 T.makkhang, Udon Thani, UN

+66 42 931 827

70 Moo 2 Phla Banchang Dist, Rayong, RY

+66 632 040 082

72/8-9 North Sathon Rd, Bangkok, BM

+66 827 906 194

999 Bangna-trad Rd Km. 15 Moo, Bangkok, BM

+66 867 795 456

222 Moo 10 Vibhavadee Rod, Bangkok, BM

+66 863 428 674

184 Moo 10 Pakpoon Muang, Nakhon Si Thammarat, NT

+66 845 993 594

133 Moo5 Phetkasem Rd, Krabi, KR

+66 815 670 905

73 M.3,t.huatoey, A. Poonpin, Surat Thani, ST

+66 77 441 323

Sixt car rental locations in Thailand

18 Locations See all locations

103 Moo 3 A. Khlong Hoi Khong, Hat Yai, SG

+66 832 937 171

Sanambin road, Baankoo-Rimkok, Chiang Rai, CR

+66 814 526 622

Bo Phut, Moo 4,Koh Samui 35/18, Ko Samui, ST

+66 875 108 666

Sanambin Road, Moo.3,Suthep, Chiang Mai, CM

+66 875 128 333

Aranyik, Mueng District, Phitsanulok, PS

+66 943 276 333

68/24 Maliwan Rd,Tambon Banped, Khon Kaen, KK

+66 81 448 660

Thepyotee Road, Ubon Ratchathani, UR

+66 922 231 296

Maikhao, Thalang, Phuket City, PU

+66 875 133 444

Prachanuchao Rd. 5/11, Phuket City, PU

+66 944 919 900

Promprakai road, Moo1,Makkaeng, Udon Thani, UN

+66 880 029 008

Rama 4 Rd., Khlong Toey 2929/9, Bangkok, BM

+66 875 129 777

Rama 3 rd. Bangklo Bangkorlaem, Bangkok, BM

+66 832 947 171

99, Bangna-Trad Rd., KM 15, Bangkok, BM

+66 869 094 422

222 Vibhavadi Rangsit Road, Bangkok, BM

+66 943 280 111

598 moo 10 Pak Phun, Mueng, Nakhon Si Thammarat, NT

+66 943 278 777

Khok Lo,Muang Distr.170 Moo.12, Trang, TG

+66 922 231 295

T1/1st Floor Int. Arrival Hall, Krabi, KR

+66 851 112 244

Hua Toei, Moo 3, Phunphin 73, Surat Thani, ST

+66 814 536 611

Chic Car Rent car rental locations in Thailand

16 Locations See all locations

31/26, Moo 1 Tumbon Sakoo, Sakhu, PU

Golden Triangle Tours, 590 Phaholyothin Rd., Muang, Chiang Rai, CR

+66 632 258 338

99 Moo 4, T.bo-phud, Ko Samui, ST

+66 632 070 728

88 (Room C-1) Moo 4 , Tambon Borpud, Ko Samui, ST

60 Moo 3 Airport RoadSuthep, Muang, Chiang Mai, CM

+66 922 746 667

3, Soi Charoenprathet 1, Chiang Mai, CM

U-Tapao International Airport70 Moo.2 Tambon Phala Banchang Rayong, Pattaya, CB

+66 922 740 440

345/16, Moo 6, Pattaya, CB

999 Moo 1 Suvarnabhumi Airport, Nong Prue, Bang Phli, Mueang Samut Prakan, SP

+66 613 937 997

Khon Kaen airport, Khon Kaen, KK

+66 632 070 726

Ubon Ratchathani Airport, Naimuang, Muang, Ubon Ratchathani, UR

+66 632 070 725

211/2 Maikhaw, Phuket City, PU

+66 922 742 552

60/5 Moo 5 Soi Bannongtaolek, T. Mak Khang, A. Muang, Udon Thani, UN

+66 632 070 723

29/10 Naratiwasrachanakarin RoadThungmahamek, Sathorn, Bangkok, BM

+66 881 850 342

Don Mueang Domestic Airport, Vipavadee Rangsit Rd, Bangkok, BM

+66 982 826 774

73 Moo 3, Huatoey, A.Poonpin, Surat Thani, ST

+66 632 070 727

Dollar car rental locations in Thailand

15 Locations See all locations

65 Phetkasem Rd, Hua Hin, PK

+66 628 123 781

404m.10 T.bandu A Muang, Chiang Rai, CR

+66 853 798 252

99 Moo 4, T.bo-phud, Ko Samui, ST

+66 77 960 105

60 Moo 3 Airport Road, Chiang Mai, CM

+66 53 273 011

Sanambin Rd, Phitsanulok, PS

+66 925 091 414

665 Moo 5 Pattaya Naklua Rd, Pattaya, CB

+66 38 416 648

1st Fl Arrival Hall Terminal, Ubon Ratchathani, UR

+66 925 091 441

211/2 Maikhaw, Phuket City, PU

+66 76 328 545

224 Moo 1 T.makkhang, Udon Thani, UN

+66 42 931 827

999 Bangna-trad Rd Km. 15 Moo, Bangkok, BM

+66 867 795 456

72/8-9 North Sathon Rd, Bangkok, BM

+66 827 906 194

222 Moo 10 Vibhavadee Rod, Bangkok, BM

+66 863 428 674

184 Moo 10 Pakpoon Muang, Nakhon Si Thammarat, NT

+66 845 993 594

133 Moo5 Phetkasem Rd, Krabi, KR

+66 815 670 905

73 M.3,t.huatoey, A. Poonpin, Surat Thani, ST

+66 77 441 323

National car rental locations in Thailand

14 Locations See all locations

Chiangrai Intl Airport, Chiang Rai, CR

+66 53 793 683

Moo 4, Airport RdBophut, Koh Samui, Ko Samui, ST

+66 819 705 680

Samui Airport, Ko Samui, ST

+66 847 004 388

Chiangmai Intl Arpt Level 1Mueang Chiang Mai District, Chiang Mai, CM

+66 53 271 293

212/14-15 Moo 5, Pattaya NorthRoad, T Na-klua A Banglamung, Pattaya, CB

+66 2 722 8487

Holiday Inn Resort52 Taweewong Rd, Patong, Kratu, Phuket City, PU

+66 847 004 386

22/1 Moo 6, Maikhaw, TalangDomestic & Intl Terminal, Phuket City, PU

+66 2 722 8487

557 Moo 5, Promprakai Rd, Udon Thani, UN

+66 819 706 551

U-tapao AirportTambon Phia, Amphoe Ban Chang, Rayong, RY

+66 819 314 713

727 Srinakarin Rd.Suanluang, Bangkok, BM

+66 2 722 8487

999 M00 1 Nong Prue, Bang PhliDistrict, Bangkok, BM

+66 847 004 376

22 Vibhavadi Rangsit RoadDon Mueang, Bangkok, BM

+66 2 504 3435

2528 Moo 4 Airport-lop BuriRamesh Rd, T.kuanlang A Hatyai, Songkhla, SG

+66 819 705 745

Krabi Intl Airport, Nuaklong, Krabi, KR

+66 75 701 538

Bizcar Rental car rental locations in Thailand

14 Locations See all locations

Hat Yai Airport, Hat Yai, SG

63-39 Petchkasem Road, Prachuab Kirikhan, HUA HIN, , Thailand, Hua Hin, PK

+66 32 513 500

39/4 Petchkasem Road, Hua Hin DistrictPrachuabkirikhan, Hua Hin, PK

+66 875 524 545

Hua Hin airport, Hua Hin, PK

70 Moo.2 Tambon Phla Banchang70 Moo.2 Tambon Phla Banchang Rayong, Ban Chang, RY

+66 899 827 667

Chiang Mai International Airport, Chiang Mai, CM

The Village Shopping Centre, Room No A22 No 383/2 Moo 12, Pattaya, CB

Phuket International Airport, Phuket City, PU

Map Ta Phut, Mueang Rayong District, Rayong , Thailand, Rayong, RY

+66 38 607 860

67/8 Takuan Road MabtaphutMuang, Rayong, RY

+66 854 846 753

10/153, The Trendy Building, Bangkok, BM

Bangkok Suvarnabhumi Airport, Bangkok, BM

No.371 Vibhavadee Rangsit RoadSamsen Nai Phayathai, Bangkok, BM

+66 981 014 565

Don Mueang Domestic Airport, Vipavadee Rangsit Rd, Bangkok, BM

+66 632 069 681

keddy by Europcar car rental locations in Thailand

12 Locations See all locations

U-Tapao Rayong Pattaya International Airport, 70 หมู่ที่ 2 Sukhumvit Rd, Ban Chang, RY

+66 632 182 666

Koh Samui Airport, Ko Samui, ST

+66 625 908 585

202 Mahidol Rd.,Haiya, Muang, Meet & Greet Serv, Arrival Hall Ext, Chiang Mai, CM

24 Thanon Maliwan, Ban PetKhon Kaen Airport (KKC), Khon Kaen, KK

+66 922 463 030

222 Tambon Mai Khao, Phuket City, PU

189 Sukhumvit Road Soi 13-15, Bangkok, BM

299/8 Sukhumvit Livingtown, Bangkok, BM

+66 2 206 0373

21/122 Royal City Avenue, Bangkok, BM

+66 2 206 0373

999 Mu 1 Tambon Racha Thewa, Amphoe Bang Phli - In Terminal -, Bangkok, BM

333 Chert Wudthakas Road, Bangkok, BM

+66 2 206 0373

Tc-Green Condominium Phase 2 Build, Rama 9 Road Huaykwang District, Bangkok, BM

+66 2 203 0740

155 Petchakasem Rd., T.Nua-Klong,, A.Nua-Klong, Krabi, KR
Top tips for renting a car in Thailand
Thai cities generally have extremely congested traffic but good public transportation, meaning that hiring a car is not recommended for travel in solely urban areas. However, renting a car in Thailand is a great way to enjoy more flexibility and get off the beaten track to explore other areas of the country. Popular self-drive destinations include islands like Phuket (where taxis are very expensive) and the north of the country around Chiang Mai.
Toll roads are common in Thailand and usually charge about ฿40-50 ($1.25-1.60) per vehicle. Most are cash only, although the expressways around Bangkok require electronic payment. Be aware of blue-marked lanes, which are for vehicles with an easy-pay pass only. If the toll is not paid, the car rental agency will typically deduct the cost plus an administration fee from your credit card.
Children under 12 may not sit in the front seat of a vehicle in Thailand and should also be restrained in an age-appropriate seat. These can be rented from most agencies for an additional fee, but to get the correct size and to guarantee availability, it is strongly recommended to book in advance. An international agency like Avis charges in the neighborhood of ฿200 ($6.40) a day for a child booster seat.
Car agencies typically do not allow drivers to rent a car in Thailand and drive into neighboring countries like Cambodia or Malaysia. Many, such as Hertz and Avis, also prohibit their vehicles from being taken on car ferries to islands belonging to Thailand. If planning to make any border or sea crossings, whether international or domestic, always check with the rental agency in advance.
FAQs about renting a car in Thailand
How much does it cost to rent a car in Thailand?
On average a rental car in Thailand costs RM 38 per day.
What is the most popular rental car in Thailand?
Economy (Hyundai Accent or similar) is the most frequently booked rental car type in Thailand.
What is the cheapest car rental company in Thailand?
In the past 72 hours, the cheapest rental cars were found at Chic Car Rent (RM 74/day), Budget (RM 183/day) and Avis (RM 212/day).
What is the best rental car company in Thailand?
Based on ratings and reviews from real users on KAYAK, the best car rental companies in Thailand are Europcar (9.5, 6 reviews), National (8.7, 4 reviews), and Thrifty (8.3, 8 reviews).
How can I find car rentals near me in Thailand?
Take a look at our extensive car rental location map to find the best rental cars near you.
Where should I rent a car in Thailand?
Based on car searches on KAYAK. The most popular cities to rent a car in Thailand are Bangkok (69% of total searches of users looking to rent a car in Thailand). Phuket City (13%) and Krabi (13%).
How much does it cost to rent a car for a week in Thailand?
On average a rental car in Thailand costs RM 700 per week (RM 100 per day).
How much does it cost to rent a car long term for a month in Thailand?
On average a rental car in Thailand costs RM 2,999 per month (RM 100 per day).
What is driving like in Thailand?
Driving in Thailand is on the left-hand side and is not without its hazards. Watch out for congested and chaotic traffic in cities, while in rural areas, drivers need to be aware of potholes, street dogs, and people unexpectedly crossing the street. Monsoon rains can make road surfaces slippery. It is recommended to avoid driving at night, maintain a defensive attitude, and get accustomed to accepted local maneuvers like tailgating.
How old do you have to be to hire a car in Thailand?
To rent a car in Thailand, drivers should usually be at least 21 years old, although some agencies like National will accept drivers from 20 years and up. An International Driver's Permit (IDP) is always required, along with a valid domestic driver's license.
How much does petrol cost in Thailand?
Petrol stations in Thailand can vary considerably in style depending on the location, from familiar-looking ones in urban areas and on highways to small roadside kiosks in rural areas. It is always advised to have cash on hand when paying for fuel. Prices are around ฿37 ($1.20) for a liter of petrol and ฿28 ($0.90) for a liter of diesel. By the gallon, that comes to $4.54 for petrol and $3.40 for diesel.
What are the speed limits in Thailand?
Although it may seem as though many drivers speed in Thailand, fines for traffic offenses can be high, and roadside police patrols are not uncommon. Always stick to the general speed limit or any roadside signs that state differently. Commonly, you will find a speed limit of 50 km/h (31 mph) in urban areas, 90 km/h (55 mph) on open roads, and 120 km/h (74 mph) on highways.
The rates displayed include all taxes and fees for hire cars for the class listed and were found by KAYAK users in the last 24 hours. Hires are subject to change and may not be available on all hire cars listed or dates of travel. Some hire car providers charge additional fees for other services (GPS, infant car seats, etc.). Please check the hire cars providers' sites.