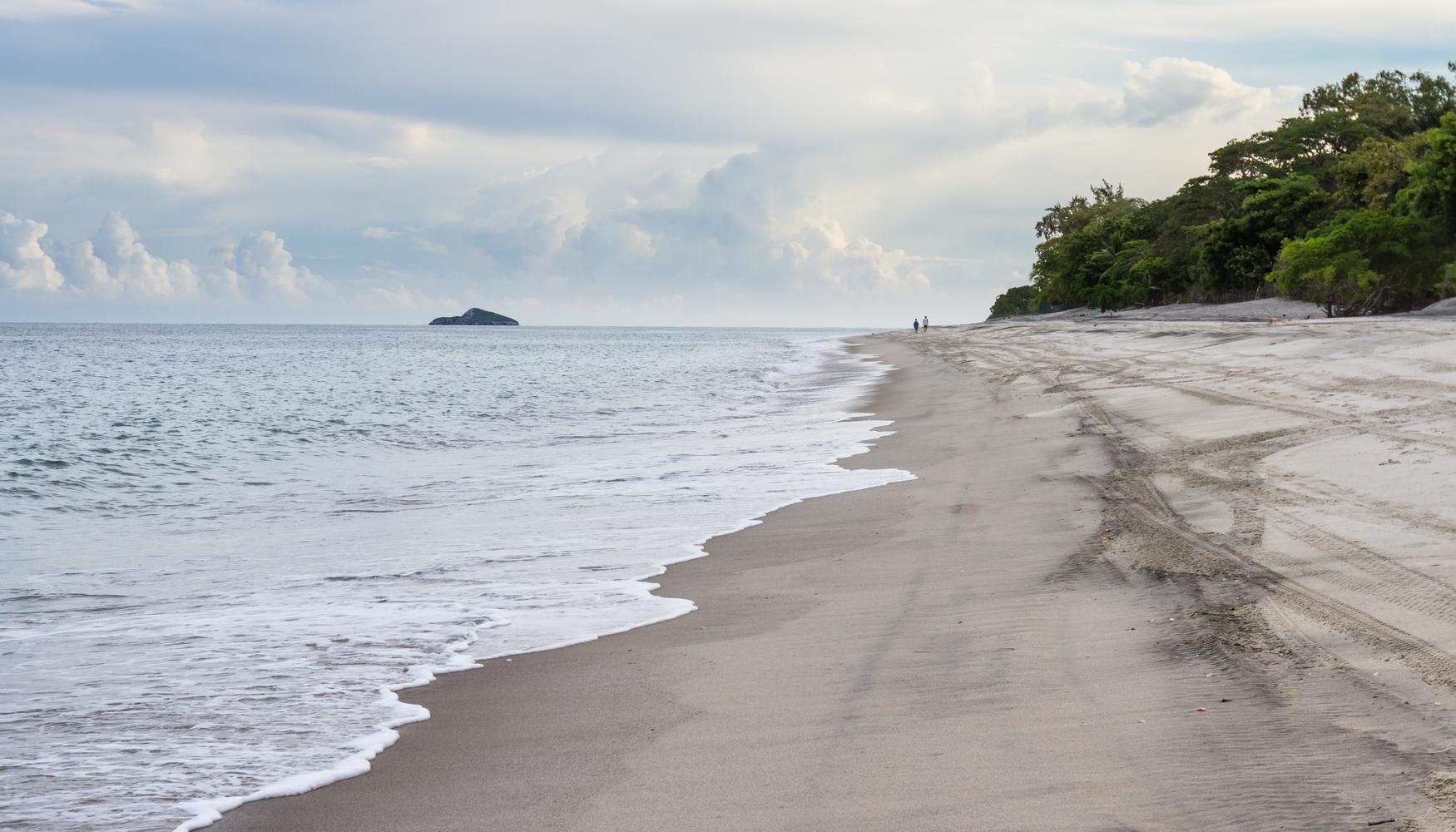 Car rental locations in Panama
Car rental directory
Dollar car rental locations in Panama

12 Locations See all locations

Plaza Leonardo, Chitré, HE

+507 279 5722

Ciudad De Penonome, Penonomé, CC

+507 270 0355

Enrique Malek Ap, David, CH

+507 721 1103

Boulevard Costa Verde, La Chorrera, PO

+507 279 5762

Panama City Intl Ap, Panama City, 8

Ave Eusebio A Morales, Panama City, 8

Ave Ricardo J. Alfaro, Panama City, 8

Via Israel And 74th Street, Panama City, 8

+507 270 0355

Panama Domestic/intl Apo, Pa., Panama City, 8

+507 270 0355

Ciudad De Santiago De Veragus, Panama City, 8

+507 270 0355

Via Tocumen, Panama City, 8

+507 236 4955

Santa Maria Plaza Mall, Panama City, 8

+507 279 5721

Thrifty car rental locations in Panama

11 Locations See all locations

Aeropuerto De Chitre, Chitré, HE

+507 204 9595

Paseo Enrique Gentier, Chitré, HE

+507 996 9565

David Ap, David, CH

+507 721 2477

Barriada 5 De Mayo Via Interam, Santiago de Veraguas, VR

+507 958 8928

Avenida Los Libertadores, La Chorrera, PO

+507 204 9595

Panama Domestic/intl Apo, Pa., Panama City, 8

+507 315 0144

Via Espana N0. 100, Panama City, 8

+507 214 7677

Tocumen Intl Apt, Panama, Panama City, 8

+507 238 4955

Ave Domingo Diaz, Tocumen, Panama City, 8

+507 204 9591

Avenida Domingo Diaz, Panama City, 8

+507 204 9555

Ave. Paseo Gorgas, Colón, CL

+507 204 9595

Hertz car rental locations in Panama

11 Locations See all locations

Paseo Enrique Genzier, Chitré, HE

+507 996 6219

Via Circunvalacion, Chitré, HE

+507 996 2256

David City Airport, David, CH

+507 721 3345

Calle F Sur, David, CH

+507 321 8311

Avenida Paseo Santa Coloma, Santiago de Veraguas, VR

+507 998 6955

Calle 4ta Norte, Hotel Samil, La Chorrera, PO

+507 254 3777

Calle Eusebio A Morales, Panama City, 8

+507 301 2699

Av. Belisario Porras, Panama City, 8

+507 321 8301

Aeropuerto Marcos A Gelabert, Panama City, 8

+507 321 8308

Apto. Intl De Tocumen, Panama City, 8

+507 260 0000

Avda Paseo Gorgas (calle 8&9), Colón, CL

+507 321 8312

Budget car rental locations in Panama

10 Locations See all locations

Interamerican Highway, Penonomé, CC

+507 908 6610

Miguel A Brenes Avenue, David, CH

+507 775 5597

Red Grey Avenue, David, CH

+507 721 0845

De Las Americas Avenue, La Chorrera, PO

+507 254 3840

Via Israel And 77th Street, Panama City, 8

+507 270 0477

Tocumen Int'l Aeropuerto, Panama City, 8

+507 238 4069

Via Espana,calle Gabriela, Panama City, 8

+507 263 9190

El Cangrejo, 55th Street, Panama City, 8

+507 214 6806

Omar Torrijos Avenue, Panama City, 8

+507 315 0201

Paseo Gorgas Avenue, Colón, CL

+507 441 7161

Avis car rental locations in Panama

10 Locations See all locations

Paseo Enrique Geenzier, Chitré, HE

+507 996 0233

Chiriqui, David, CH

+507 721 0844

Avenida Red Gray, David, CH

+507 730 5926

Avenida 17 De Abril, Changuinola, BC

+507 758 5865

Avenida Domingo Diaz, Panama City, 8

+507 238 4056

Calle D, El Cangrejo, Panama City, 8

+507 213 0555

Marcos A Gelabert Airport Albrook Field, Panama City, 8

+507 315 0434

Edif Distribuidora.David, Panama City, 8

+507 278 9455

Avenida Balboa, Panama City, 8

+507 398 0360

Ave De La Rotonda, Panama City, 8

+507 278 9444

Sunnycars car rental locations in Panama

9 Locations See all locations

Enrique Malek Airport, David, CH

Albrook, 8

Panama City, 8

Ricardo J. Alfaro Avenue, Panama City, 8

Calle 50, Panama City, 8

Via España and Ricardo Arias Street, Panama City, 8

Calle Eusebio A. Morales, Panama City, 8

Avenida Belisario Porras, Panama City, 8

Avenida Paseo Gorgas (Calle 8 & 9), Colón, CL

Firefly car rental locations in Panama

8 Locations See all locations

Carelo Spadafora Ave, Chitré, HE

Interamericana Ave, Penonomé, CC

Enrique Malek Airport, David, CH

Interamericana Avenue, Santiago de Veraguas, VR

+507 279 5777

Via Tocumen Hotel Crowne Plaza, Panama City, 8

+507 321 8383

Marcos A Gelabert Albrook Apt, Panama City, 8

+507 279 5777

Tocumen Intl Airport, Panama City, 8

+507 270 0355

Metro Mail, Ave Domingo Diaz, Panama City, 8

+507 321 8383

Sixt car rental locations in Panama

7 Locations See all locations

Paseo Enrique Genzier, Chitré, HE

+507 918 0933

Mayor Patricio Janson 001, David, CH

+507 721 0049

Avenida Mulvehill, Panama City, 8

+507 321 6349

Calle Elvira Mendez 52, Panama City, 8

+507 269 7498

Via Tocumen 1, Panama City, 8

+507 321 6350

Calle 50 y 67 San Francisco, Panama City, 8

+507 321 6340

Calle Eusebio A. Morales, Panama City, 8

+507 321 6303

National car rental locations in Panama

7 Locations See all locations

Aeropuerto Enrique MalekCiudad De David, David, CH

+507 721 0000

Plaza Comercial Mareas MallVia Panamericana, Rio Hato, El Farallón del Chirú, CC

+507 993 2513

Calle 55 El CangrejoAv Eusebio A Morales, Panama City, 8

+507 265 5092

Ave Diogenes De La Rosa YOmar Torijos Local 5, Panama City, 8

+507 317 6161

Calle 50 Ph Universal 50Main Office, Panama City, 8

+507 265 3333

Ave Diogenes De La RosaAlbrook Canal Area, Panama City, 8

+507 315 0416

Tocumen International AirportAirport Counter, Panama City, 8

+507 238 4144

Alamo car rental locations in Panama

7 Locations See all locations

Aeropuerto Enrique MalekCiudad De David, David, CH

+507 721 0101

Via Ricardo J Alfaro EntradaA Urbanizacion Dos Mares, Panama City, 8

+507 236 5752

Calle 50 Convia BrasilMain Office, Panama City, 8

+507 275 7158

Tocumen International AirportAirport Counter, Panama City, 8

+507 238 4142

Via Espana - Hotel ContinentalCalle Ricardo Arias, Panama City, 8

+507 269 8551

Ave Diogenes De La RosaAlbrook Canal Area, Panama City, 8

+507 315 0416

Vía La Rotonda, Hotel WestingPanama, Planta Baja, Panama City, 8

+507 275 7282

MEXRENTACAR car rental locations in Panama

6 Locations See all locations

David International Airport, David, CH

Albrook International Airport, Albrook, 8

Tocumen International Airport, Panama City, 8

Via Veneto, Calle Augusto Samuel Boyd, Panama City, 8

Panama Pacifico Airport, Panama City, 8

Colon International Airport, Colón, CL

Ace car rental locations in Panama

5 Locations See all locations

Avenida Domingo Diaz, Tocumen, 8

+507 238 4070

Road to Farallon, Río Hato, CC

+507 908 3500

Marcos a Gelabert Intl Arpt, Panama City, 8

+507 315 0385

Calle 50, Panama City, 8

+507 378 9090

Ave. Mulvehill, Panama City, 8

+507 7263 1030
FAQs about renting a car in Panama
How much does it cost to rent a car in Panama?
On average a rental car in Panama costs RM 39 per day.
What is the most popular rental car in Panama?
Economy (Hyundai i10 or similar) is the most frequently booked rental car type in Panama.
What is the cheapest car rental company in Panama?
In the past 72 hours, the cheapest rental cars were found at Dollar (RM 23/day), Hertz (RM 26/day) and Thrifty (RM 26/day).
What is the best rental car company in Panama?
Based on ratings and reviews from real users on KAYAK, the best car rental companies in Panama are Alamo (8.7, 6504 reviews), National (8.0, 885 reviews), and Avis (7.6, 2270 reviews).
How can I find car rentals near me in Panama?
Take a look at our extensive car rental location map to find the best rental cars near you.
Popular car rental locations
The rates displayed include all taxes and fees for hire cars for the class listed and were found by KAYAK users in the last 24 hours. Hires are subject to change and may not be available on all hire cars listed or dates of travel. Some hire car providers charge additional fees for other services (GPS, infant car seats, etc.). Please check the hire cars providers' sites.