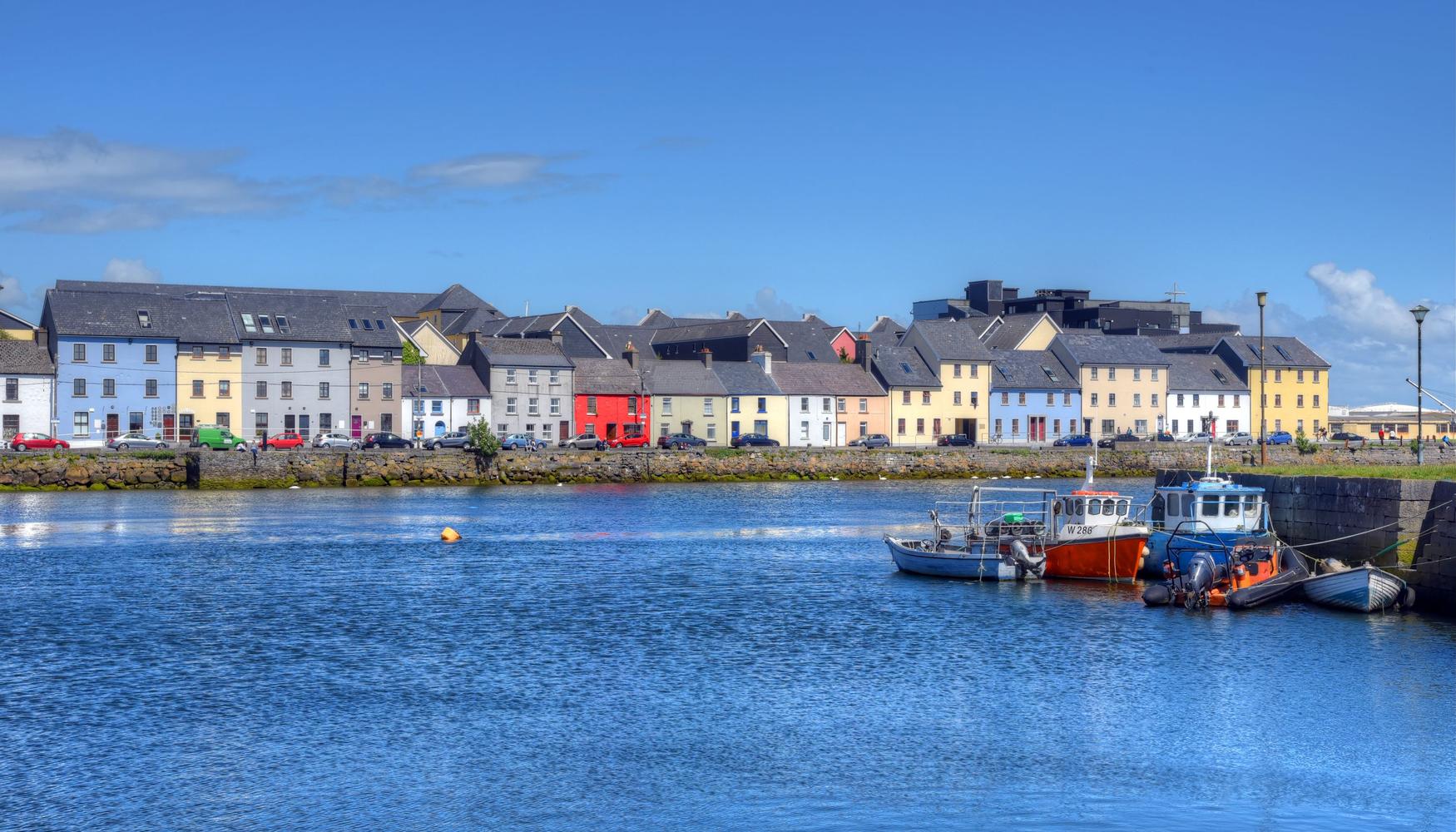 Car rental locations in Ireland
Car rental directory
Sunnycars car rental locations in Ireland

33 Locations See all locations

37 Old Kilmainham, Dublin, DN

151 Lower Drumcondra Rd, Dublin, DN

40 Russell Street, Dublin, DN

Kylemore Road, Dublin, DN

Navan Road, Dublin, DN

Old Airport Rd, Dublin, DN

South Lotts Road, Dublin, DN

North Road, Dublin, DN

Pottery Road, Dún Laoghaire, DN

Charlstown Co Mayo, Knock, MO

Muckross Road, Killarney, KY

Kenmare Street, Killarney, KY

Upper Park Road, Killarney, KY

Dublin Road, Athlone, WH

Park Street, Limerick, LK

12 Eyre Square, Galway, GY

Ballybrit, Galway, GY

Cork Road, Waterford, Waterford, WD

John Joe Sheehy Road, Tralee, KY

Farranfore, Milltown (Kerry), KY

Dublin Road, Cavan, CN

Shannon Clare, Shannon, CE

Annagry, DL

Aedcavan Business Park, Wexford, WX

North Road, Drogheda, LH

Pearse Road, Letterkenny, DL

Conolly`s VW Garage, Sligo, SO

Newhal, Naas, KE

Dublin Road, Kilkenny, KK

North Street, Swords, DN

Cork Airport, Cork, CK

Kinsale Road, Cork, CK

Commons Road Blackpool, Cork, CK

keddy by Europcar car rental locations in Ireland

27 Locations See all locations

Spencer Dock, Park Lane, Off North Quay, Dublin, DN

+353 1812 2880

Terminals 1 And 2, Dublin Airport, Dublin, DN

+353 1812 2800

1 Mark Street Off Pearse Street, Dublin, DN

+353 1648 5900

Unit E, Eastlands Business Park, Dublin, DN

+353 1812 2820

Eastlands Business Park, Block B, Dublin, DN

26 Lombard Street EastOff Pearse Street, Dublin, DN

+353 1670 7890

Main Terminal Knock Airport, Knock, MO

+353 6120 6094

Motorpark, Monksland, Athlone, WH

James Barry Motors, Dock Road, Limerick, LK

+353 1812 2880

Ennis Road Motors, Main Opel Car Dealership, Limerick, LK

Motor Park, 3Rd Exit Off Kirwan Rb, Galway, GY

The Sweep Garage, Kilmeaden, Waterford, WD

Century Business Park, Dublin Road, Cavan, CN

Main Terminal Shannon Airport, Shannon, CE

+353 6120 6040

1798 St, Redmond Square, Wexford, WX

C/o Trinity Motors, Wexford, WX

Unit 10A Newgrange Business Park, Drogheda, LH

Farranfore, Farranfore, KY

Downey'S Auto Stop, Dublin Road, Portlaoise, LS

Belgard Motors, Old Belgard Road, Tallaght, Dublin 24, Tallaght, D24, Tallaght, DN

+353 1536 7071

Ryan Power Skoda Dealer, Powerstown Road, Clonmel, TY

+353 526 180 323

Circular Road, Academy Street, Navan, MH

Henderson Motorpark, Bundoran Road, Sligo, SO

Europcar, Smc Car Sales, Naas, KE

Kilkenny Vehicle Centre, Callan Rd, Kilkenny, KK

Lee Garage, 11-13 South Terrace, Cork, Cork, CK

+353 212 400 140

Main Terminal Cork Airport, Cork, CK

+353 212 400 100

Enterprise car rental locations in Ireland

27 Locations See all locations

Kylemore RoadDublin 12, Dublin, DN

+353 1450 3150

Russell Street 10a, Dublin, DN

+353 1836 6577

Mckee Avenue, FinglasFinglas, Dublin 11, Dublin, DN

+353 1836 6577

Eastlands Car Hire FacilityCloghran, Swords, Dublin, DN

1844 5848

Pottery House, Pottery RoadDublin, Dún Laoghaire, DN

+353 1284 7204

Gleneagles HotelMuckross Road, Killarney, KY

+353 646 631 393

Unit 4, Kenna CentreDublin Road, Athlone, WH

+353 906 491 030

Upper William Street 14, Limerick, LK

+353 6131 9200

Oldenway Business ParkBallybrit, Galway, GY

+353 9177 1200

Cork RoadWd, Waterford, WD

+353 567 753 318

Ground FloorTerminal Building Shannon Airp, Ennis, CE

+353 6170 4914

John Joe Sheehy RoadKerry, Tralee, KY

+353 214 975 133

Kerry Airport, FarranforeCo.kerry, Milltown (Kerry), KY

+353 669 763 522

Hamill Business Park OldOld Dublin Road Mullingar, Mullingar, WH

+353 906 491 030

C/o Autotech GarageDublin Road, Cavan, CN

+353 419 803 055

Doyles KiaArdcavn Business, Wexford, WX

+353 567 753 318

Dublin RdDrogheda, Drogheda, LH

+353 419 803 055

Dublin RoadPortlaoise, Portlaoise, LS

+353 578 634 066

Pearse Road, Letterkenny, DL

+353 749 103 202

Clancy MotorsCarraroe, Sligo, SO

+353 749 103 202

Donegal AirportCarrickfinn, Kincasslagh, Donegal, DL

+353 749 103 202

Kilcullen Rd, Naas, Co Kildare, Naas, KE

+353 1450 3150

Kilkenny Car ComplexDublin Road, Kilkenny, KK

+353 567 753 318

North Street Business ParkDublin, Swords, DN

+353 1836 6577

Kinsale Road Business ParkKinsale Road, Cork, CK

+353 214 975 133

Ground FloorTerminal Building Cork Airport, Cork, CK

+353 214 838 973

Commons Road BlackpoolCork, Cork, CK

+353 214 975 133

Europcar car rental locations in Ireland

23 Locations See all locations

Terminals 1 And 2, Dublin Airport, Dublin, DN

+353 1812 2800

Unit E, Eastlands Business Park, Dublin, DN

+353 1812 2820

26 Lombard Street EastOff Pearse Street, Dublin, DN

+353 1670 7890

Park Lane, Spencer DockOff North Quay, Dublin, DN

+353 1648 5900

Main Terminal, Farranfore AirportKillarney, Killarney, KY

+353 6120 6080

Quinn MotorstoreAthlone Business Park, Dublin Road, Athlone, WH

+353 906 400 560

James Barry Motors, Dock Road, Limerick, LK

+353 6120 6021

ClareviewEnnis Road, Limerick, LK

+353 6120 6021

MOTOR PARK, 3rd EXIT OFF KIRWAN RBHeadford Road, Galway City, Galway, GY

+353 9139 6555

The Sweep Garage, Kilmeaden, Waterford, WD

+353 5138 4134

Century Business Park, Dublin Road, Cavan, CN

+353 494 361 441

Main Terminal, Shannon AirportShannon, Shannon, CE

+353 6120 6040

Trinity Motors, Trinity St.Maudlinstown, Wexford, WX

+353 539 122 455

Unit 10a Newgrange Business ParkNewgrange Business Park, Drogheda, LH

+353 412 145 290

Belgard Motors, Old Belgard RoadTallaght, Dublin 24, Tallaght, DN

+353 1536 7071

Ryan Power Skoda Dealer, PowerstownRoad, Clonmel, TY

+353 526 180 323

Main Terminal, Knock Airport, Charlestown, MO

+353 6120 6094

Circular Road, Academy Street, Navan, MH

+353 469 015 090

Old Dublin RoadCarraroe, Sligo, SO

+353 719 326 910

Europcar, Jigginstown Business ParkNewbridge Road, Naas, KE

+353 4525 7441

Kilkenny Vehicle Centre, Callan Rd., Kilkenny, KK

+353 567 803 370

Main Terminal, Cork Airport, Cork, CK

+353 212 400 100

Lee Garage, 11-13 South Terrace, Cork, CK

+353 212 400 140

Hertz car rental locations in Ireland

14 Locations See all locations

151-157 South Circular Rd, Dublin, DN

+353 1709 3060

Dublin Airport T1/T2, Dublin, DN

1844 5466

2 Haddington Road, Dublin, DN

+353 1668 7566

294a North Circular Road, Dublin, DN

+353 1817 8476

South Lotts Road, Dublin, DN

+353 1667 5028

Charlestown, Knock, MO

+353 719 144 068

Butlerstown Roundabout, Waterford, WD

+353 5130 7012

Farranfore, Milltown (Kerry), KY

+353 669 763 270

Shannon Airport, Shannon, CE

+353 6147 1369

Ferrybank,wexford, Wexford, WX

+353 539 152 500

Wine Street Car Park, Sligo, SO

+353 719 144 068

Cork Airport, Cork, CK

+353 214 965 849

Railway Street, Cork, CK

+353 214 552 240

Kent Train Station, Cork, CK

+353 214 552 240

Budget car rental locations in Ireland

10 Locations See all locations

Arrivals Hall, Dublin, DN

1844 5150

151 Lower Drumcondra Road, Dublin, DN

+353 1837 9611

37 Old Kilmainham, Dublin, DN

+353 1605 7580

Arrivals Hall, Knock, MO

Kenmare Street, Killarney, KY

+353 646 634 341

12 Eyre Square, Galway, GY

+353 9156 6376

Arrivals Hall, Milltown (Kerry), KY

+353 643 4341

Ferry Port, Rosslare, WX

+353 539 133 318

Arrivals Hall, Shannon, CE

Arrivals Hall, Cork, CK

+353 214 314 000

Sixt car rental locations in Ireland

9 Locations See all locations

Q-Park, Marlborough Street, Dublin, DN

+353 1235 2030

Terminal 1 and 2, Dublin, DN

1844 5691

Rochestown Ave, Dublin, DN

+353 1235 2030

Eastlands Car Hire facility, Dublin, DN

1844 5691

Rochestown Ave, Dublin, DN

+353 1235 2030

Eastlands Car Hire facility, Dublin, DN

1844 5691

Conrad Hotel,Earlsfort Terrace, Dublin, DN

+353 1235 2030

Unit 3 Lismaclane, Shannon, CE

+353 1235 2030

Kinsale Road, Cork, CK

+353 1235 2030

Easirent car rental locations in Ireland

9 Locations See all locations

Easirent Dublin Airport Collinstown Business Park Airport Road, Colghran, Dublin, DN

+353 1695 0324

East Dublin City - Unit 10 Naas Road Business Park, Dublin, DN

+353 1695 0678

Ireland West Airport Knock, Knock, MO

Waterford Airport, Waterford, WD

Kerry Airport, Milltown (Kerry), KY

Shannon Springs Hotel, Ballycasey, Shannon, CE

Donegal Airport, Annagry, DL

Sligo Airport, Sligo, SO

Cork Airport - In Shuttle, Cork, CK

+353 212 363 163

Thrifty car rental locations in Ireland

8 Locations See all locations

Dublin Ap, Dublin, DN

1844 5466

Dublin Downtown, Dublin, DN

+353 1667 5028

294a North Circular Road, Dublin, DN

Charlestown, Knock, MO

+353 719 144 068

Farranfore, Milltown (Kerry), KY

+353 669 763 270

Shannon Ap, Shannon, CE

+353 6147 1369

Cork Ap, Cork, CK

+353 214 965 849

Railway Street, Cork, CK

+353 214 552 240

Dollar car rental locations in Ireland

8 Locations See all locations

Dublin Ap, Dublin, DN

1844 5466

Dublin Downtown, Dublin, DN

1844 5466

294a North Circular Road, Dublin, DN

Charlestown, Knock, MO

+353 719 144 068

Farranfore, Milltown (Kerry), KY

+353 669 763 270

Shannon Ap, Shannon, CE

+353 6147 1369

Cork Ap, Cork, CK

+353 214 965 849

Railway Street, Cork, CK

+353 214 552 240

CARHIRE.ie car rental locations in Ireland

8 Locations See all locations

Service provided by EUROPCARPlease follow the signs to the EUROPCAR shuttle bus to collect your rental car, Dublin, DN

+353 1812 2800

26 Lombard Street East, Dublin, DN

+353 1670 7890

Spencer Dock, Park Lane, Dublin, DN

+353 1648 5900

Arrivals Hall, Knock Airport (Meet & Greet service), Knock, MO

+353 6120 6094

Desk in arrivals Hall, Kerry Airport, Farnhore (Meet & Greet service), Killarney, KY

1844 1944

Ennis Road Motors, Main Opel Car Dealership, Limerick, LK

Serviced By EuropcarShannon Airport. Desk in Arrivals Hall, Shannon, CE

1844 1944

Main Terminal, Cork Airport, Cork, CK

1844 1944

Avis car rental locations in Ireland

8 Locations See all locations

38 Old Kilmainham Rd, Dublin, DN

+353 1605 7500

Terminals 1&2, Dublin, DN

+353 1605 7500

39 Old Kilmainham Rd, Dublin, DN

+353 1605 7501

Knock Airport, Knock, MO

+353 949 367 707

Arrivals Hall, Milltown (Kerry), KY

+353 669 764 499

Arrivals Hall, Shannon, CE

+353 6171 5600

Strand Hill, Sligo, SO

+353 1605 7500

Arrivals Hall, Cork, CK

+353 214 327 460
Top tips for renting a car in Ireland
It is almost always necessary to have a credit card to rent a car in Ireland; if you plan to use a debit card, be prepared to have a large cash deposit on hand. It is also important to have comprehensive car-excess insurance, available either through the rental agency itself or through another reputable company such as a credit card provider.
There are many recommended self-driving routes for touring Ireland with a rental car, including a route once named the world's "Best Self-Drive Holiday Destination": the 2,500 km (1,550 mi) Wild Atlantic Way. Other popular destinations accessible by rental car include the coastal town of Galway, the Cliffs of Moher, Boyne Valley, and the cliff-top "Sky Road".
Children under 5 ft (59 in) in height and weighing less than 36 kg (79 lbs.)—usually those younger than 11 or 12 years—are required to be seated in an appropriate child seat or booster seat. Most rental companies like Europcar and Sixt offer baby or child seats, which must be booked in advance and will cost an additional fee, starting from about €6 ($6.80) per day. Note that some agencies do not provide seats for babies under 6 months old.
Anyone planning to rent a car in Ireland and travel into Northern Ireland or take a car ferry to the rest of the UK will first need to check with their rental provider. The vast majority of agencies do allow rental cars to be driven into Northern Ireland or even dropped off there; however, they will usually charge an additional fee, e.g., 34 € ($38) for cross-border travel with Europcar. But only a few providers like Easirent allow for trips to Scotland, Wales or England.
FAQs about renting a car in Ireland
What is the best rental car company in Ireland?
Based on ratings and reviews from real users on KAYAK, the best car rental companies in Ireland are Alamo (8.7, 6484 reviews), Enterprise (8.5, 12869 reviews), and keddy by Europcar (7.7, 49 reviews).
How can I find car rentals near me in Ireland?
Take a look at our extensive car rental location map to find the best rental cars near you.
How much does it cost to rent a car for a week in Ireland?
On average a rental car in Ireland costs RM 1,696 per week (RM 242 per day).
How much does it cost to rent a car long term for a month in Ireland?
On average a rental car in Ireland costs RM 7,266 per month (RM 242 per day).
What is driving like in Ireland?
Travelers who choose to rent a car in Ireland will find driving around a straightforward procedure: roads are usually paved and well maintained. Do, however, be aware of very narrow roads and note that in Ireland people drive on the left-hand side, like in the UK. Toll roads are not especially common—there are only 8 in the entire country—but they include some popular roads like the M50 highway around Dublin.
How old do you have to be to hire a car in Ireland?
To rent a car in Ireland, drivers need to be at least 21 years of age and have possessed a valid driver's license for 12 months or longer. Most drivers between 21 and 25 years old will find themselves paying a daily surcharge (for example, about 24 € ($27) per day with Hertz), though a few smaller local companies may choose to waive this fee. A US or other English-language driver's license can be used to rent a car in Ireland.
How much does petrol cost in Ireland?
Petrol prices in Ireland are relatively average for Europe. Compact or midsize cars often run on diesel, which may help to save on fuel costs. Payment is usually made inside the station, with most accepting cash or credit card. In rural areas, petrol stations can be few and far between, so make sure to fuel up regularly. Expect to pay around 1.30 € ($1.47) per liter of diesel and 1.45 € ($1.64) per liter of petrol.
What are the speed limits in Ireland?
Different speed limits are enforced throughout Ireland, with speed cameras regularly operated from visibly marked vans. In towns and cities, the limit is usually 30 or 50 km/h (19 or 31 mph), while regional and local roads have a maximum speed limit of 80 km/h (50 mph). National roads, including highways, carry a limit of 90 km/h (56 mph), while motorways allow up to 120 km/h (75 mph).
Popular car rental locations
The rates displayed include all taxes and fees for hire cars for the class listed and were found by KAYAK users in the last 24 hours. Hires are subject to change and may not be available on all hire cars listed or dates of travel. Some hire car providers charge additional fees for other services (GPS, infant car seats, etc.). Please check the hire cars providers' sites.