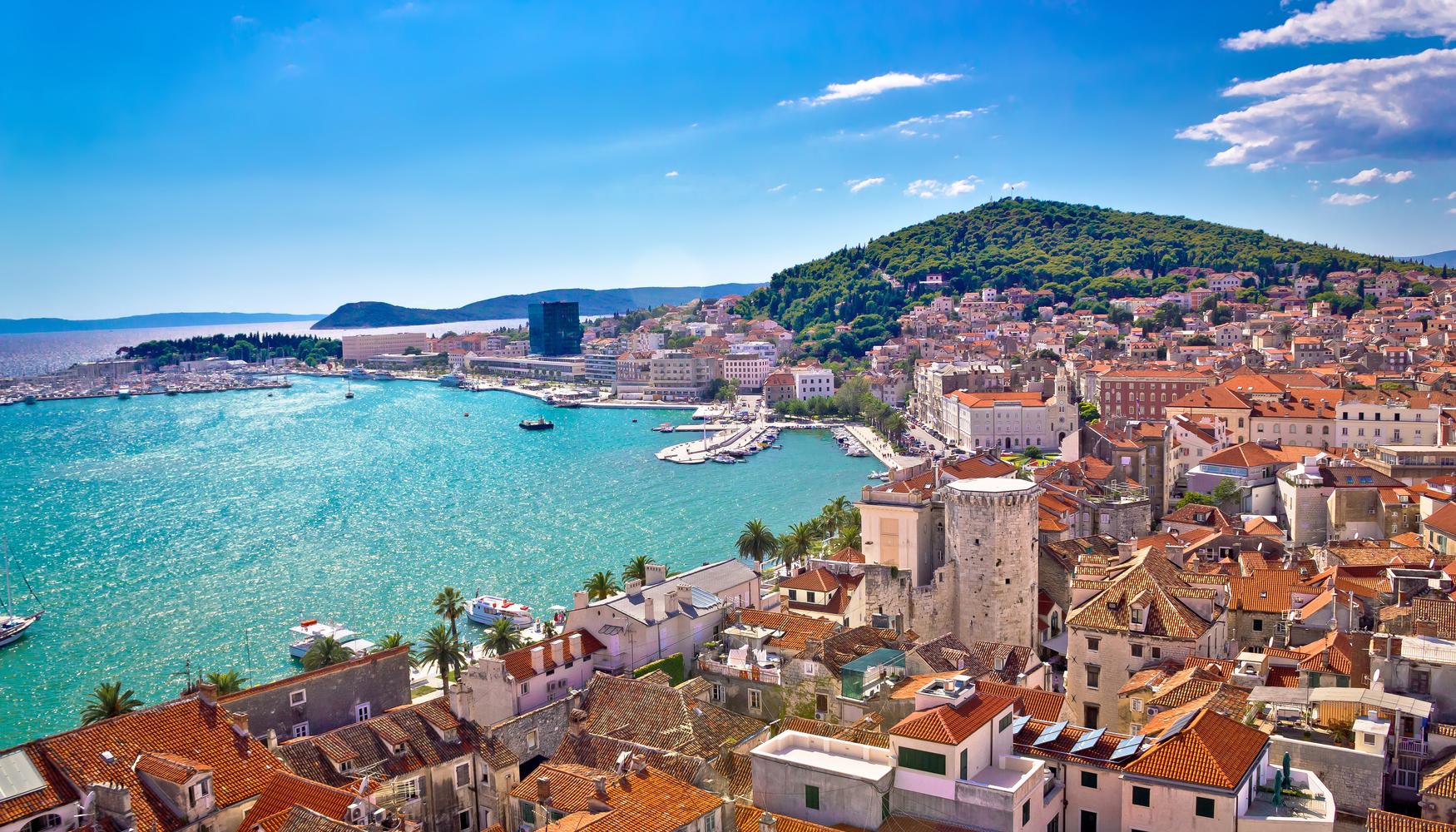 Car rental locations in Croatia
Car rental directory
Sunnycars car rental locations in Croatia

29 Locations See all locations

Šetalište Vijeca Europe bb, Rovinj, IS

Luja Adamovica b.b, Rovinj, IS

Ambroza Vranyczanya 1, Karlovac, KA

Zrinski Trg 4, Karlovac, KA

Valtursko Polje 210, Pula, IS

Valtursko polje 210, Pula, IS

Milana Smokvine Tvrdog 6D, Rijeka, PG

Rijecki lukobran 4, Rijeka, PG

Hamec 1, Rijeka, PG

Ulica Rudolfa Fizira 21, Zagreb, GZ

Ulica grada Vukovara 74, Zagreb, GZ

Mihanooviceva 1, Zagreb, GZ

Velika Gorica, Zagreb, GZ

RadniIcka Cesta 52, Zagreb, GZ

Split, SD

Cesta dr. Franje Tudmana 96, Split, SD

Svetog Petra 1, Split, SD

Tomica Stine 9, Split, SD

Zemunik bb, Zadar, ZD

Marineta 7, Makarska, SD

Ul. Kneza Trpimira 26, Osijek, OB

Ante Radica 36, Bol, SD

Bol, SD

Serviced by, address: Ante Radica 36 in Bol, Bol, SD

Zracna luka Dubrovnik - CILIPI / Cilipi bb, Dubrovnik, DN

Zagrebacka bb, Dubrovnik, DN

Iva Vojnovica 73, Dubrovnik, DN

Hamec 1, Omisalj, PG

Grljevacka 2A, Podstrana, SD

FLEET car rental locations in Croatia

29 Locations See all locations

Rovinj Delivery Service, Rovinj, IS

+385 1553 2222

1, Matteo Benussi 1, Rovinj, IS

Split Airport, Kastel Stafilic, SD

Pula AirportNeed Flight Number, Pula, IS

Umag Delivery Service, Umag, IS

+385 1553 2222

Grand Hotel Bonavia Dolac 4, Rijeka, PG

Rijeka Main Railway StationMeet and Greet, Rijeka, PG

Dubrovnik Airport, Močići, DN

Zagreb Airport, Zagreb, GZ

Zagreb Main Railway Station - Call For CollectionCall For Collection, Zagreb, GZ

+385 1580 0456

The Westin Hotel Krsnjavoga 1, Zagreb, GZ

Hotel Sheraton ZagrebKneza Borne 2, Zagreb, GZ

Hotel KaktusPut Vele Luke 4, Supetar, SD

Brac Supetar Ferry Port OfficeObala Hrvatskih Velikana Bb, Supetar, SD

Radisson Blu Resort HotelPut trstenika 19, Split, SD

Split Main Railway StationMeet and Greet, Split, SD

Poljana Natka Nodila 6, Zadar, ZD

Zadar Airport, Zadar, ZD

Obala Jerka Šižgorica 1, Šibenik, SB

+385 2224 6740

Ante Starcevica 44 MAK, Makarska, SD

Hotel Horizont, Stjepana Radića 2, Baška Voda, SD

+385 2155 3077

Obala Stjepana Radica 32, Dubrovnik, DN

Rijeka Airport, Omisalj, PG

Ul. Karla Huguesa 2 Porec meet and greet serviceCentral Bus Station, Poreč, IS

Porec Delivery Service, Poreč, IS

+385 956 005 500

Partizanska 13, Poreč, IS

Trg 2. Ozujka Bb / Bus Station, Rabac, IS

Rabac Delivery Service, Rabac, IS

+385 1553 2222

65, Slobode ul. 65, Rabac, IS

AIR-RENTACAR car rental locations in Croatia

22 Locations See all locations

Virski Put 120, Vir, ZD

Rovinj Hotel ParkMet At Reception, Rovinj, IS

Opatija Hotel AmbassadorMet At Reception, Opatija, PG

Pula Airport, Pula, IS

Valtursko Polje 210, Pula, IS

Spital 3, Novalja, LS

Trg Hrvatskih Velikana 17, Biograd na Moru, ZD

Trg Brace Radica 1, Nin, ZD

Bibinje - Sukosan 1, Sukošan, ZD

Vodice City OfficeMeet & Greet At Bus Station, Vodice, SB

Rijeka Hotel NeboderMet At Reception, Rijeka, PG

Rijeka Rail StationMet At Information Office, Rijeka, PG

Starigrad Paklenica OfficeTrg Stjepana Radica, Stari Grad, SD

Zadar Airport, Zadar, ZD

Trg Kneza Viseslava 8, Zadar, ZD

Zadar Hotel PresidentMeeting Point At Reception, Zadar, ZD

Zadar Bus StationMeet & Greet Call On Arrival, Zadar, ZD

Gazenicka Cesta 28, Zadar, ZD

Sibenik Bus StationMet At Information Office, Šibenik, SB

Zagrebacka Ulica 10, Pag, ZD

Rijeka Airport, Omisalj, PG

Porec Hotel Valamar DiamantMet At Reception, Poreč, IS

Sixt car rental locations in Croatia

21 Locations See all locations

Hermana Dalmatina 8, Rovinj, IS

+385 5263 3443

Feliksa Perisica 5, Opatija, PG

+385 5168 9340

Apt. Pula, Valtursko Polje 210, Pula, IS

+385 5263 4880

Verudela 17, Pula, IS

+385 5255 5765

Dante Alighierija 12, Umag, IS

+385 5263 3440

Prolaz M. Krucifikse Kozulic 3, Rijeka, PG

+385 5144 4945

Trg Kresimira Cosica 9, Zagreb, GZ

+385 1301 5303

Rudolfa Fizira 21, Zagreb, GZ

+385 1621 9900

Hrastic 15, Novi Vinodolski, PG

+385 5184 1445

Poljicka ulica 28b, Split, SD

+385 954 382 411

Cesta Dr. Franje Tudmana 1270, Split, SD

+385 2179 7063

Ul. kralja Tvrtka 2, Zadar, ZD

+385 2362 9780

Zadar Airport PP 367, Zadar, ZD

+385 2334 8408

Stankovacka ulica 14, Šibenik, SB

+385 916 199 967

Setaliste Svetog Petra 1, Makarska, SD

+385 916 100 212

SV L. Bogdana Mandica 113, Osijek, OB

+385 916 199 918

Vukovarska 67, Osijek, OB

+385 956 199 969

Liechtensteinov Put 3, Dubrovnik, DN

+385 954 382 417

Airport Dubrovnik, Cilipi, Dubrovnik, DN

+385 2077 3210

Hamec 1, Omisalj, PG

+385 5184 1445

Rade Koncara 1, Poreč, IS

+385 954 382 416

Mack car rental locations in Croatia

21 Locations See all locations

Split Airport, Kastel Stafilic, SD

Don Petra Špike 2a, Donji Seget, SD

+385 9860 1727

Pula Airport, Pula, IS

+385 9848 5900

Riva Boduli 7D, Rijeka, PG

+385 989 107 696

Jurišićeva 30, Elite Travel _ Mack Rent A Car Office, Zagreb, GZ

+385 9848 5900

Trg Kralja Tomislava 12, Zagreb, GZ

+385 9836 0042

Zagreb Airport, Zagreb, GZ

Hotel _PARK_ Hatzeov perivoj 3, Split, SD

+385 9860 1727

Split Port, Gat Sv Duje 4, Split, SD

+385 9860 1727

Uvala Baluni 8, Split, SD

+385 9860 1727

Zidine 4, Cavtat, DN

+385 9842 2192

Od Žala 1Remisens Hotel Albatros, Cavtat, DN

+385 9842 2192

Od Žala 1Hotel Epidaurus, Cavtat, DN

+385 9842 2192

Atlas Trogir Office Obala Kralja Zvonimira 10, Trogir, SD

Put Cumbrijana 22, Trogir, SD

+385 9860 1727

Frana Supila 3, Dubrovnik, DN

+385 9832 0915

Aci Marina Na Skali 2 Mokošica, Dubrovnik, DN

+385 9832 0915

Obala Ivana Pavla II, GruzElite Travel Office & Mack Rent A Car, Dubrovnik, DN

+385 9832 0915

Ulica Marijana Blažica 2Hilton Imperial, Dubrovnik, DN

+385 9832 0915

Hamec 1, Omisalj, PG

+385 989 107 696

Dubrovnik Airport, Cilipi, DN

Right Cars car rental locations in Croatia

19 Locations See all locations

Split Airport, Kastel Stafilic, SD

Ulica Feliksa Persica 1 Hotel Ambasador, Opatija, PG

+385 5186 6233

Pula Airport, Pula, IS

Ul. 43. Istarske Divizije 1, Pula, IS

Ul. Starih statuta 1 Pula, Pula, IS

Rijeka airport, Rijeka, PG

+385 996 902 125

Zagreb Airport, Zagreb, GZ

+385 1775 7018

Kneza Borne 2 - Hotel Sheraton, Zagreb, GZ

+385 381 775 7018

Obala Kneza Domagoja b b Pothodnik, Split, SD

+385 2177 0705

Split - ACI Marina Seaport, Split, SD

+385 2177 0705

Zadar Airport Zemunik, Zadar, ZD

+385 2377 5500

Ulica I/2A, Zadar, ZD

+385 2388 8030

Trg Draga 12, Šibenik, SB

+385 223 315 555

Obala Bana Berislavica, Trogir, SD

+385 958 592 840

Makarska DowntownKralja Zvonimira 9/a, Makarska, SD

+385 5189 8022

Dubrovnik Airport, Dubrovnik, DN

+385 2077 0213

Zrtava S Dakse 5, Dubrovnik, DN

+385 2077 0213

Dubrovnik Seaport Port, Dubrovnik, DN

+385 2077 0213

Dubrovnik Aci Marina, Dubrovnik, DN

+385 2177 0213

Last Minute car rental locations in Croatia

17 Locations See all locations

Meet & Greet Location / DeliveryDeilvery/Collection €30, Rovinj, IS

Meet and greet serviceDelivery/Collection €30, Opatija, PG

+385 5160 3617

Pula Airport, Pula, IS

+385 2159 9407

Meet & Greet ServiceCollection / Delivery €10, Pula, IS

+385 2159 9407

Milana Smokvine Tvrdog 6D, Rijeka, PG

+385 994 970 693

ZAGREB INTERNATIONAL AIRPORT GROUND FLOOR N°B5, Zagreb, GZ

+385 1626 5140

Radnicka Cesta 52Green Gold Center, Zagreb, GZ

COUNTER IN ARRIVAL TERMINAL, Split, SD

+385 2120 3480

Tomica Stine 9, Split, SD

Put Trscenice 6, Split, SD

+385 996 034 763

Grljevacka 2a Hotel Le Meridien LAV, Split, SD

+385 2159 9407

Zadar Airport, Zadar, ZD

+385 2159 9407

5, Ivana Mestrovica, Šibenik, SB

Marineta 7, Makarska, SD

COUNTER IN ARRIVAL TERMINAL, Dubrovnik, DN

+385 2077 3865

Iva Vojnovica 6, Dubrovnik, DN

Hamec 1, Omisalj, PG

+385 2159 9407

AVAX car rental locations in Croatia

17 Locations See all locations

Split Airport, Kastel Stafilic, SD

Ul Vjekoslava Spincica 2 Opatija, Opatija, PG

Pula Airport, Pula, IS

Zadarska ul 2 PULA, Pula, IS

Nikole Tesle 18, Vodice, SB

+385 996 163 763

KNEZA KACICA b.b., Omiš, SD

Korzo 32 Rijeka CroatiaMeet And Greet, Rijeka, PG

Zagreb Airport, Zagreb, GZ

Ul. kneza Branimira 25 Zagreb, Zagreb, GZ

+385 951 539 493

Obala Lazareta 3, Split, SD

+385 951 539 493

Vrata sv Krsevana b b, Zadar, ZD

+385 996 163 762

Zadar Airport, Zadar, ZD

Betanija 1, Trogir, SD

+385 956 600 223

Kralja Zvonimira 14, Makarska, SD

+385 994 967 475

Josipa Kosora 18, Dubrovnik, DN

+385 994 901 508

Dubrovnik Airport, Dubrovnik, DN

Rijeka Airport, Omisalj, PG

ACTIVE RENT A CAR car rental locations in Croatia

16 Locations See all locations

Opatija City Office, Opatija, PG

Marsala Tita 71/251, Opatija, PG

+385 996 076 282

Pula Airport, Pula, IS

+385 996 076 293

Å ijanska cesta 12a Pula, Pula, IS

Rijeka Airport, Rijeka, PG

Erazma Barcica 13, Rijeka, PG

Meet and GreetRijeka Airport, Rijeka, PG

+385 996 076 281

Zagreb AirportDesk In Terminal, Zagreb, GZ

Zagreb City OfficeHotel Slisko, Zagreb, GZ

i Hotel Ive Robica 2, Zagreb, GZ

+385 9848 6729

Zagreb Hotel SliskoBuniceva ulica 7, Zagreb, GZ

+385 996 076 284

Split AirportDesk In Terminal, Split, SD

Ulica Kralja Zvonimira 61, Split, SD

+385 9848 6724

Zadar AirportDesk In Terminal, Zadar, ZD

Dubrovnik AirportMust Have Flight Info, Dubrovnik, DN

Masarykov Put 3, Dubrovnik, DN

Unirent car rental locations in Croatia

14 Locations See all locations

Ante Starcevica 35, Rovinj, IS

Hotel 4 Opatijska cvijeta Viktora Cara Emina 6, Opatija, PG

+385 5127 1100

Pula Airport, Pula, IS

+385 5284 1040

Kranjceviceva 46, Zagreb, GZ

+385 1363 0300

Zagreb Airport, Zagreb, GZ

+385 1626 0100

Sperun 2, Split, SD

+385 2131 7297

Split Airport, Split, SD

+385 2189 5223

Poljana N Nodila 9, Zadar, ZD

+385 2325 4162

Zadar Airport, Zadar, ZD

+385 2334 8416

Ulica Ante Starcevica 32, Makarska, SD

+385 2167 9323

Reisnerova 70, Osijek, OB

Hotel Adriatic Masarykov put 9, Dubrovnik, DN

+385 2033 3663

Dubrovnik Airport, Cilipi, DN

+385 2077 3480

Matije Gupca 48, Slavonski Brod, SP

ORYX car rental locations in Croatia

14 Locations See all locations

Setaliste Vijeca Europe Bb, Rovinj, IS

+385 996 349 026

Split AirportCesta de Franje Tudmana 96, Kastel Stafilic, SD

Zrinski Trg 4, Karlovac, KA

+385 996 349 333

PULA AIRPORT Valtursko polje 210, Pula, IS

Rijecki Lukobran 4, Rijeka, PG

Zagreb Airport, Zagreb, GZ

The Regent Espalanade Hotel Mihanoviceva 1, Zagreb, GZ

Ulica Grada Vukovara 74, Zagreb, GZ

+385 996 349 333

Svetog Petra 1, Split, SD

ZADAR AIRPORT Zracna luka Zemunik, Zadar, ZD

Zagrebacka bb Ilijina glavica - Public garage, Dubrovnik, DN

+385 997 060 065

RIJEKA AIRPORT Hamec 1, Omisalj, PG

+385 996 349 026

DUBROVNIK AIRPORT Zracna luka, Cilipi, DN

Ljudevita Posavskog 7A, Sesvete, GZ

Nova Rent car rental locations in Croatia

14 Locations See all locations

Split Airport, Kastel Stafilic, SD

Ul. 43. istarske divizije 1Pula Downtown, Pula, IS

+385 7253 5535

Pula Airport, Pula, IS

Četvrt VriloOmis Downtown, Omiš, SD

+385 2177 5388

Hotel Sheraton; Kneza Borne 2 - entrance from Draskoviceva streetZagreb Hotel Sheraton, Zagreb, GZ

+385 1462 2259

Zagreb Airport, Zagreb, GZ

Cesta dr. F. Tudjmana 213 Kastel Gomilica Yacht Marina Kaštela Seaport StationSplit Kastel Gomilica Port, Kaštel Gomilica, SD

+385 2177 5388

Obala Kneza Domagoja 1 - PothodnikSplit Downtown, Split, SD

+385 7253 5535

Zadar Airport, Zadar, ZD

Trg Draga 12Sibenik Downtown, Šibenik, SB

+385 2233 1555

Cesta Plano 2/aTrogir Downtown, Trogir, SD

+385 7253 5535

Vukovarska 86Makarska Downtown, Makarska, SD

+385 2177 5388

Žrtava s Dakse 5 20000, Dubrovnik, DN

+385 7253 5535

Dubrovnik Airport, Cilipi, DN
Top tips for renting a car in Croatia
Croatian law dictates that children under the age of 12 are not allowed to travel in the front seat of a vehicle and must be placed in a car seat or booster seat in the back. If you are traveling with children under five years old, they need to be placed in a child restraint in the rear seat. If you cannot bring your own car seat to Croatia, you will be able to rent one from the rental company for an additional cost of around $10.
If you are planning to stick to the historic cities of Croatia, you should consider renting a compact car so that you can negotiate the narrow roads. On the other hand, if you plan to do a lot of motorway or countryside driving, a saloon model might be more appropriate and more comfortable.
Many people who rent a car in Croatia will want to take a trip to neighboring Bosnia and Hercegovina or Montenegro. Cross-border journeys are permitted for a daily surcharge, which will depend on the category of your vehicle. You will not be allowed to take your rental car on the ferry across to Italy.
There are many advantages of renting a car in Croatia, considering the main mode of transport in the country is bus, which is time-consuming. The Plitvice Lakes Natural Park consists of 16 lakes and cascades that can only be reached by car. The new highways connecting Zagreb to Split also make it easy to visit multiple cities on your trip. There is also a scenic route along the Jadranska Magistrala Adriatic coastal road.
FAQs about renting a car in Croatia
How much does it cost to rent a car in Croatia?
On average a rental car in Croatia costs RM 48 per day.
What is the most popular rental car in Croatia?
Compact (Ford Focus Wagon or similar) is the most frequently booked rental car type in Croatia.
What is the cheapest car rental company in Croatia?
In the past 72 hours, the cheapest rental cars were found at Sixt (RM 35/day), CarWiz (RM 59/day) and Alamo (RM 96/day).
What is the best rental car company in Croatia?
Based on ratings and reviews from real users on KAYAK, the best car rental companies in Croatia are ACTIVE RENT A CAR (10.0, 1 reviews), ORYX (10.0, 1 reviews), and AVAX (9.6, 2 reviews).
How can I find car rentals near me in Croatia?
Take a look at our extensive car rental location map to find the best rental cars near you.
What is driving like in Croatia?
The driving style in Croatia is like most of Europe: you must drive on the right-hand side. Because it is a small country, you can discover Croatia in a short amount of time on its well-maintained roads. If you plan to drive in and around major cities, beware of traffic and congestion. In the countryside, be wary of animals and farm machinery in the roads. Reflective jackets, first-aid kits, and warning triangles must always be carried in your car. If you are visiting between November and April, you must also carry snow chains and a shovel in the car.
How old do you have to be to hire a car in Croatia?
To rent a car in Croatia, you must be at least 21 years old and must have held a valid driver's license for two years. Any driver who is under the age of 25 and wishes to rent a car might incur an additional young driver surcharge of around 184 kn ($28).
How much does petrol cost in Croatia?
The average price of petrol in Croatia is 9.97 kn ($1.51) per liter and 36.20 kn ($5.49) per gallon. The price of petrol is the same at all petrol stations, since they are government owned. Petrol stations found in the major Croatian cities as well as those on important roads are open 24h.
What are the speed limits in Croatia?
The national speed limit for highways is 130 km/h (80 mph), while on rural roads the limit is 90 km/h (56 mph). On expressways, or brza cesta, the speed limit is 110 km/h (68 mph). In residential areas, you must keep below the 50 km/h (31 mph) speed limit. You will find both static and mobile speed cameras on the roads, so beware, as Croatian police can impose on-the-spot fines.
Popular car rental locations
The rates displayed include all taxes and fees for hire cars for the class listed and were found by KAYAK users in the last 24 hours. Hires are subject to change and may not be available on all hire cars listed or dates of travel. Some hire car providers charge additional fees for other services (GPS, infant car seats, etc.). Please check the hire cars providers' sites.