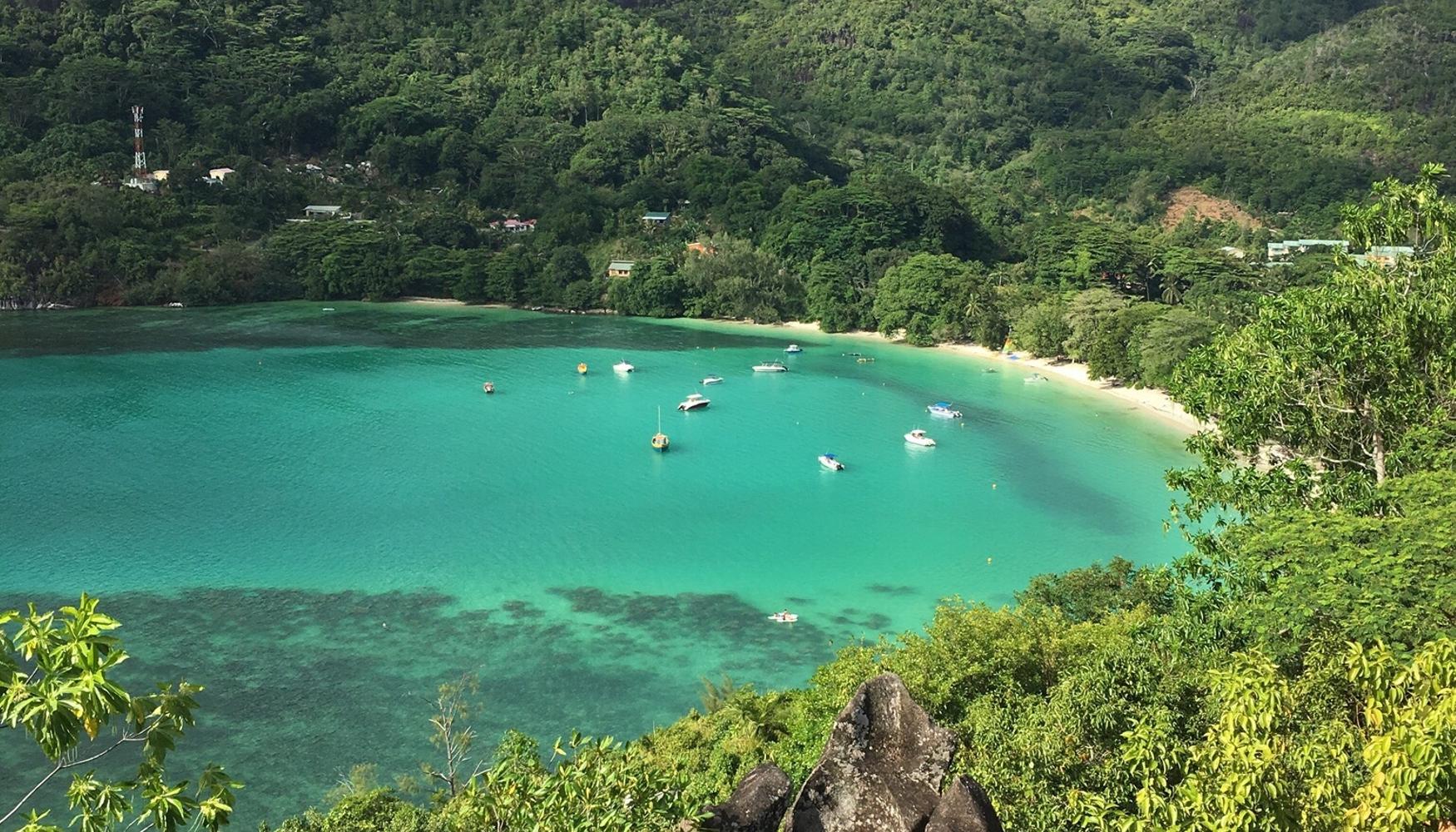 Car rental locations in Seychelles
Car rental directory
Le Charme Rent a Car car rental locations in Seychelles

17 Locations See all locations

South Coast Road Anse Forbans Mahé, Seychelles, Takamaka, TA

Baie Lazare, Downtown, Seyhelles, Baie Lazare, BL

Petite Anse, Mahe, Seychelles, Baie Lazare, BL

In TerminalMahe Airport, Victoria, RA

Cat Coco Berth, Seychelles, Mahe, Port Victoria, Victoria, RA

Beau Vallon, Seychelles, Victoria, RA

Bel Ombre, Mahé, Seychelles, Victoria, RA

Danzilles Rd, Bel Ombre, Seychelles, Victoria, RA

New Port, Victoria, RA

Pointe La Rue, Victoria, RA

La Riviere Anglais, Victoria, RA

Glacis, Mahé, Victoria, RA

Bel-Ombre, Victoria, RA

West Coast Road, Anse Louis, Seychelles, Anse Boileau, AB

Anse Louis, Mahé, Anse Boileau, AB

Grand Anse, SeychellesPraslin, Grand'Anse Praslin, GP

Port Launay Road, Mahe Island, Seychelles, Port Glaud, PG

Hertz car rental locations in Seychelles

12 Locations See all locations

Vista Bay Club, Victoria, RA

Beau Vallon Bay Htl, Victoria, RA

Bp 600 Revolution Av, Victoria, RA

Reef Hotel, Victoria, RA

Barbaron Hotel, Victoria, RA

Mahe Island, Victoria, RA

Sunset Hotel, Victoria, RA

Plantation Club Hotel, Victoria, RA

Equator Hotel, Victoria, RA

Fisherman Cove Hotel, Victoria, RA

Northolme Hotel, Victoria, RA

Auberge Club Hotel, Victoria, RA

Sixt car rental locations in Seychelles

5 Locations See all locations

International Airport, Victoria, RA

Beau Vallon, Victoria, RA

Cat Cocos Jetty, Victoria, RA

Port Launay, Victoria, RA

Independance Av. Macouti House, Victoria, RA

Sunnycars car rental locations in Seychelles

4 Locations See all locations

Revolution Avenue BP 600, Victoria, RA

Seychelles International Airport, Victoria, RA

Victoria Cat Coco, Victoria, RA

Beau Vallon, Victoria, RA

Thrifty car rental locations in Seychelles

2 Locations See all locations

Mahe Intl Ap, Victoria, RA

+248 247 052

St Louis Rd, Victoria, RA

Avis car rental locations in Seychelles

2 Locations See all locations

Anse Des Genets, Victoria, RA

+248 530 610

Victoria House Building, Victoria, RA

+248 224 511

Your Sales Hub car rental locations in Seychelles

1 Location See all locations

Seychelles International Airport, Victoria, RA
Top tips for renting a car in Seychelles
Renting a car in Seychelles is often cheaper than getting a taxi, so it is the most economical way to get around. You will have the freedom to explore the diverse landscape, as well as untouched beaches, marine parks, and national reserves like the Cousin National Park, which is only a 2 km (1.24 mi) drive from the center of Mahé.
If you plan to travel with your children and are renting a car in Seychelles, then you should bring a child car seat or rent one from your car hire company. The average cost per day for a car seat or booster seat is 162 SCR (12 USD).
Since many of the roads in Seychelles are mountainous, you might decide to rent a four-wheel drive to negotiate the hills and other off-road tracks. You will also come across narrow roads with lots of bends, so it's a good idea to opt for a smaller car if you plan to take these routes.
Navigating Mahé with your rental car is simple, as there is one ring road that encircles the island and a few roads that cross the mountains. Towards the south of the island, the road is well defined and easy to drive on, particularly when you get to the outskirts of Victoria, where you can enjoy a dual carriageway. On Praslin, you will find two roads, one of which is a ring road that takes you around the island. The other road crosses the National Park via the Valle de Mai. You will be able to get around both islands within a day in your car.
FAQs about renting a car in Seychelles
What is the best rental car company in Seychelles?
Based on ratings and reviews from real users on KAYAK, the best car rental companies in Seychelles are Hertz (8.1, 4 reviews), Thrifty (7.1, 2728 reviews), and Sixt (7.0, 2 reviews).
How can I find car rentals near me in Seychelles?
Take a look at our extensive car rental location map to find the best rental cars near you.
What is driving like in Seychelles?
When you rent a car in Seychelles, you will need to remember to drive on the left-hand side of the road. You will be able to rent a car on the Seychelles' two main islands, Mahé and Praslin. When driving, you must always wear your seatbelts and carry your driver's license and travel documents. Be aware that there are no sidewalks along the roads and that few roads have streetlights.
How old do you have to be to hire a car in Seychelles?
To rent a car in Seychelles, the minimum age for drivers is 23 years old, and you must be in possession of a valid driver's license dating back at least three years. However, a young drivers fee may be applicable for drivers under the age of 25. The maximum age to rent a car in the country is 75. You may rent a car with your national driver's license for up to three months.
How much does petrol cost in Seychelles?
You will find that the average price of petrol is 19.11 SCR (1.40 USD) per liter, which is equivalent to 5.29 USD per gallon, when you rent a car in Seychelles. There are several petrol stations on Mahé, but only two on Praslin, which are called Seychelles Petroleum. Many stay open until 11:00 pm.
What are the speed limits in Seychelles?
Due to the islands' size, the national speed limit is low in the Seychelles. On the island of Mahé, in developed areas, the speed limit is 40 km/h (25 mph), while on open roads, the maximum speed limit is 65 km/h (40 mph). On Praslin, the speed limit is 40km/h (25 mph) throughout the island.
Popular car rental locations
The rates displayed include all taxes and fees for hire cars for the class listed and were found by KAYAK users in the last 24 hours. Hires are subject to change and may not be available on all hire cars listed or dates of travel. Some hire car providers charge additional fees for other services (GPS, infant car seats, etc.). Please check the hire cars providers' sites.