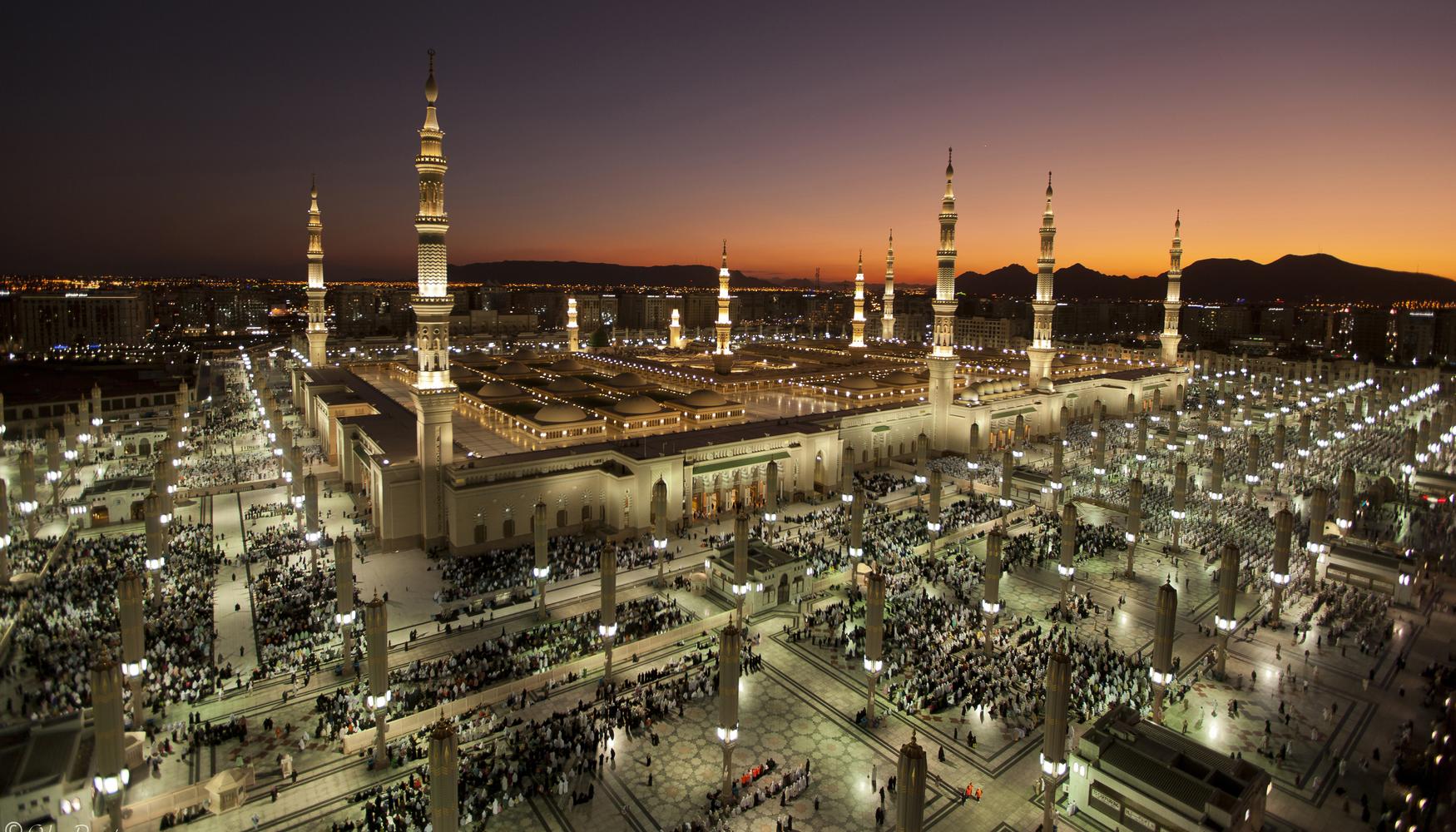 Car rental locations in Saudi Arabia
Car rental directory
Budget car rental locations in Saudi Arabia

71 Locations See all locations

Riyadh Airport T5, Riyadh, RI

Sitteen Street, Riyadh, RI

Khuraish Road, Riyadh, RI

King Abdulaziz Road, Riyadh, RI

King Abdullah Rd Beside Kfc, Riyadh, RI

Dabab Street, Riyadh, RI

Exit 10, Riyadh, RI

Second Industrial City, Riyadh, RI

Pr Mamdouh Bin Abdul Aziz St, Riyadh, RI

Near Saqqaf Pharmacy, Riyadh, RI

Next To Bank Al Bilad, Riyadh, RI

Al Khurais Road, Riyadh, RI

King Abdulaziz Street, Riyadh, RI

1st Street Dammam, Dammam, SH

King Saud Street, Dammam, SH

King Fahd International Apt, Dammam, SH

Old Airport Road, Dammam, SH

King Fahd Street, Dammam, SH

Alnouzha Street, Mecca, MK

Makkah Jeddah Main Rd, Mecca, MK

Umrah Masjid, Mecca, MK

+966 2542 2464

Juffali Bldg, Mecca, MK

Kaakia, Al Leith Road, Mecca, MK

Qurban Street, Medina, MD

King Abdul Aziz Road, Medina, MD

Jameat Road Opposite, Medina, MD

Pr Mohid Bin Aziz Term, Medina, MD

King Khalid Street, Tabuk, TB

Dharan Street, Al Khobar, SH

Abdul Aziz Street, Al Khobar, SH

Saudi Bahrain Causeway, Al Khobar, SH

Movenpick Hotel, Al Khobar, SH

Intercontinental Hotel, Al Khobar, SH

Opposite To Othaim Supermarket, Muhayil, AS

Balad, Rābigh, MK

Infront Of Clock Tower, Al Kharj, RI

Opposite Almalham Showroom, Bisha, AS

Infront Of Holiday Inn, Nejran, NJ

King Abdul Aziz Street, Buraydah, QS

+966 6326 3744

Amir Sultan Street, Abha, AS

Malik Fahad Street, Abha, AS

Opposite Kudu Restaurant, Al-Baha, BA

Umlajj Road, Yanbu, MD

+966 4391 5991

Alinawa Cntr, Yanbu, MD

Kilo 6 Jeddah Road, Yanbu, MD

Yanbu Downtown, Yanbu, MD

Hail Near To Clock Tower, Ha'il, HA

Jizan King Abdullah Airport, Jazan, JZ

Sari Street (West), Jeddah, MK

Corniche Road, Hamra District, Jeddah, MK

King Abdulaziz Int Apt, South., Jeddah, MK

Bani Malik Dist, Jeddah, MK

Al Salamah, Madinah Road, Jeddah, MK

Corner Tahliah St & Madinah Rd, Jeddah, MK

Wali Al Ahd Street, Jeddah, MK

Madinah Road, Bagdadia, Jeddah, MK

Al Bawadi Dist, Jeddah, MK

Palestine St, Jeddah, MK

Sultan Street, Jeddah, MK

King Abdulaziz Int Apt North T, Jeddah, MK

Event Mall,makkah Al Mukarram, Jeddah, MK

Corniche Road, Jeddah, MK

Siteen Street, Jeddah, MK

Mohamediah, Jeddah, MK

Gassim Regional Airport, Gassim, QS

Faisaliah, Taif, MK

Ruqban Petrol Station, Taif, MK

Malik Faisal Street, Khamis Mushait, AS

Jubail Downtown Jeddah Street, Al Jubail, SH

Jubail Madinah Street Opposite, Al Jubail, SH

+966 562 816 562

Jubail Industrial City, Al Jubail, SH

Avis car rental locations in Saudi Arabia

29 Locations See all locations

Olaya Main Road, Riyadh, RI

Domestic Terminal, Riyadh, RI

+966 112 202 635

Mosaed Bin Abdulaziz Street, Riyadh, RI

+966 1476 1300

Makkah road, Riyadh, RI

+966 1128 1730

Rolaco Building B02, Riyadh, RI

+966 114 884 887

Al Mubarakiah Plaza, Riyadh, RI

+966 114 791 234

East Ring Road, Riyadh, RI

+966 1249 0742

Abdullah Bin Al Sahmy Street, Riyadh, RI

+966 114 884 887

Commercial Center, Riyadh, RI

+966 114 895 162

Near Almarai Head Office - Holiday Inn Izd, Riyadh, RI

+966 114 815 858

Riyadh Airport, Riyadh, RI

+966 112 202 635

International Airport, Dammam, SH

+966 3883 8790

Khobar Highway, Dammam, SH

+966 3859 3030

Prince Abdul Majeed Street, Medina, MD

+966 4837 1518

Khalid Bin Waleed Street, Medina, MD

+966 4855 0242

Prince Fahad Bin Sultan Road, Tabuk, TB

+966 144 221 212

King Abdulaziz Street, Al Khobar, SH

+966 3859 5053

Al Khobar Downtown, Al Khobar, SH

+966 138 985 846

King Fahd Road, Abha, AS

+966 172 388 748

Hail Street, Jeddah, MK

+966 2650 0011

Saudi Arabian Airlines, Jeddah, MK

+966 2685 5544

Al Kayyal Street, Jeddah, MK

+966 2661 1791

Corner Al Yamamah Street, Jeddah, MK

+966 2275 2615

Near Saptco, Jeddah, MK

+966 143 211 107

Medina Road, Jeddah, MK

+966 126 456 423

Falastin, Bani Malik, Jeddah, MK

+966 126 611 791

Siteen Street, Al Jubail, SH

+966 3362 3055

King Abdulaziz Street, Al Jubail, SH

+966 033 614 846

Jubail Royal Commission, Al Jubail, SH

+966 3341 1703

Best Rent A Car car rental locations in Saudi Arabia

24 Locations See all locations

Riyadh City OfficeRiyadh-al-ahsa Square, Riyadh, RI

Riyadh City Office OlayaAl Ghadir, Riyadh, RI

Riyadh City Office MursalatRiyadh-mursalat Area, Riyadh, RI

Riyadh City OfficeEastern Ringroad, Riyadh, RI

Riyadh King Khalid, Riyadh, RI

4470, Muhammad Ibn Warqa, Riyadh, RI

Prince Nayef Bin abdulaziz Road with Etisalat Street, Dammam, Dammam, SH

King Fahd Road, Dammam, SH

Medina City OfficeSultanah St, Medina, MD

Madinah airport, Medina, MD

Sultana Branch, Beside Abo-Baker Road, Medina, MD

Al Khobar Downtown OfficeCustodian Of The Two Holy, Al Khobar, SH

Rabigh City OfficeRabegh Road, Rābigh, MK

Riyadh City Office KharjKing Abdullah Road, Al Kharj, RI

Abha Regional Airport, Abha, AS

Medina Yanbou City OfficeKing Abdulaziz Road, Yanbu, MD

Hail Regional Airport, Ha'il, HA

Jeddah OfficeJeddah-falesten Street, Jeddah, MK

Jeddah City Office SafaJeddah-al Arbaen Street, Jeddah, MK

Prince Majed Street, Rabwa District, Jeddah, MK

North Jeddah, Jeddah, MK

Al Ahsa Downtown OfficeRiyadh Street, Hofuf, SH

Al Jubail industrial Area, Road 118, Al Jubail, SH

Jubail City OfficePrince Muteb Street, Al Jubail, SH

Hertz car rental locations in Saudi Arabia

20 Locations See all locations

Khorreiss Road, Riyadh, RI

Terminal 1,intl Arrivals, Riyadh, RI

6435 Eastern Ring Branch Road, Riyadh, RI

Olayah Street, Riyadh, RI

+966 114 931 191

King Saud & 1st Street, Dammam, SH

King Fahad Airport, Dammam, SH

8566 Prince Nayef Road, Dammam, SH

Dhahran Street, Al Khobar, SH

Cooperative Council Road, Al Khobar, SH

4077 King Abdulaziz Road, Yanbu, MD

King Abdulaziz Int Airport, Jeddah, MK

Sari Street, Jeddah, MK

Madinah Al Munawarah Branch Rd, Jeddah, MK

Al Baghdadiyah Al Gharbiyah, Jeddah, MK

4450 Abdullah Sulayman Rd, Jeddah, MK

Prince Majed Branch Rd, Jeddah, MK

Falastin Branch Road, Jeddah, MK

+966 504 324 896

Saqr Quraish Road, Jeddah, MK

+966 544 753 255

8149 Shehar Hawaya, Taif, MK

Madinah Al Munawwarah St, Al Jubail, SH

keddy by Europcar car rental locations in Saudi Arabia

18 Locations See all locations

Meet & Greet With Flt Details Only, Riyadh, RI

Prince Mamdouh Street, Riyadh, RI

Al-Mallaz P O Box 365582, Riyadh, RI

King Fahd Road, Olaya, Riyadh, RI

Al-Shami Street, Riyadh, RI

Olaya Street, Riyadh, RI

King Fahd Road, Dammam, SH

Dharan Street, Al Khobar, SH

Holiday Inn Corniche Khobar, Al Khobar, SH

Novotel Hotel, Al Khobar, SH

Mercure Hotel, Al Khobar, SH

Meet & Greet With Flt Details Only, Jeddah, MK

Palestine Street, Jeddah, MK

King Road, Jeddah, MK

Madina Road, Jeddah, MK

Al-Ehsa Street - Building N?52, Jeddah, MK

Le Meridian Hotel, Jeddah, MK

Red Sea Palace Hotel, Jeddah, MK

Enterprise car rental locations in Saudi Arabia

17 Locations See all locations

Prince Turki Lbn Abdullah AlSaud Road Sulaymaniyah, Riyadh, RI

Eastern Ring RoadAl Quds, Riyadh, RI

+966 112 788 861

King Khalid Intl AirportTerminal 1 Airport Road, Riyadh, RI

+966 920 000 028

King Fahad, Riyadh, RI

+966 920 000 028

King Fahd RoadAl Itasalat, Dammam, SH

+966 920 000 028

Prince Nayef Bin Abdulaziz, Dammam, SH

+966 920 000 028

Prince Mohammed Bin Fahad Rd, Dammam, SH

+966 920 000 028

King Fahad Rd, Dammam, SH

+966 920 000 028

Al Lith, Mecca, MK

+966 920 000 028

Cooperative Council Branch Rd, Al Khobar, SH

+966 920 000 028

King Abdulaziz, Yanbu, MD

+966 920 000 028

Prince Majid Branch Rd, Jeddah, MK

+966 920 000 028

Falastin StreetBani Malik 3, Jeddah, MK

+966 9200 0028

Madinal Al Munawarah StreetAl Rawdah, Jeddah, MK

+966 920 000 028

Madinah Road, Jeddah, MK

+966 920 000 028

Saqr Quraish, Jeddah, MK

+966 920 000 028

Jeddah Airport Meet And Greet, Jeddah, MK

+966 920 000 028

Thrifty car rental locations in Saudi Arabia

13 Locations See all locations

Olayah Street, Riyadh, RI

Terminal 1,intl Arrivals, Riyadh, RI

King Fahad Airport, Dammam, SH

8566 Prince Nayef Road, Dammam, SH

Al Baghdadiyah Al Gharbiyah, Jeddah, MK

Sari Street, Jeddah, MK

Madinah Al Munawarah Branch Rd, Jeddah, MK

4450 Abdullah Sulayman Rd, Jeddah, MK

Prince Majed Branch Rd, Jeddah, MK

Falastin Branch Road, Jeddah, MK

Saqr Quraish Road, Jeddah, MK

Al-madinah Al-munawarah Rd, Jeddah, MK

8149 Shehar Hawaya, Taif, MK

Sixt car rental locations in Saudi Arabia

11 Locations See all locations

King Fahd Road, Dammam, SH

+966 547 981 978

Khalid Ibn Waleed, Medina, MD

+966 568 981 946

King Salman Road, Medina, MD

King Fahd Road, Tabuk, TB

+966 144 430 311

The Two Holy Mosques Rd, Al Khobar, SH

+966 547 663 202

King Abdul Aziz Road, Yanbu, MD

+966 562 009 008

Airport Perimeter Road, Yanbu, MD

+966 565 879 931

King Abdul Aziz Road, Jeddah, MK

+966 547 663 248

Al Madinah Al Munawarah Rd, Jeddah, MK

+966 547 663 246

King Abdulaziz Int. Airport, Jeddah, MK

+966 547 663 248

Support Industrial Area 118, Al Jubail, SH

+966 564 726 355

Al Wefaq car rental locations in Saudi Arabia

11 Locations See all locations

Riyadh King Khalid, Riyadh, RI

King Fahd Road, Dammam, SH

Abdullah Ibn Wadiah, Medina, MD

Tabuk Airport Road, Tabuk, TB

Abha Regional Airport, Abha, AS

King Fahd Road, Al-Baha, BA

Yanbu International Airport, Yanbu, MD

Prince Faisal Bin Fahad, Jazan, JZ

North Jeddah, Jeddah, MK

Buraydah, Gassim, QS

Al Huwaya, Taif, MK

Payless car rental locations in Saudi Arabia

10 Locations See all locations

7653 Western Ring Branch Rd, Riyadh, RI

Mahad Al Idarah Street, Riyadh, RI

+966 112 074 833

Prince Mamduh Bin A.Aziz St, Riyadh, RI

+966 114 169 390

Prince Naif Bin Abdul Aziz Rd, Dammam, SH

+966 138 072 778

King Fahad Road, Dammam, SH

+966 138 155 242

King Khalid Road, Buraydah, QS

+966 163 235 639

Opp Saudi Business Center, Jeddah, MK

+966 126 045 472

Prince Saud Alfaisal Street, Jeddah, MK

+966 126 091 789

Palestine Street, Jeddah, MK

+966 122 881 786

Prince Sultan Road-Riyadh Road, Khamis Mushait, AS

+966 172 740 645

Key Rent A Car car rental locations in Saudi Arabia

6 Locations See all locations

King Khaled International Airport, Riyadh, RI

King Fahad Road., Dammam, SH

Prince Mohammad Bin Abdulaziz Airport, Medina, MD

Abha Regional Airport, Abha, AS

Yanbu International Airport, Yanbu, MD

King Abdulaziz International Airport, Jeddah, MK

Europcar car rental locations in Saudi Arabia

4 Locations See all locations

Meet & Greet With Flt Details OnlyCustomers Are Met With Their Name, Dammam, SH

+966 138 671 111

Mercure Hotel, Al Khobar, SH

+966 920 000 153

Novotel Hotel, Al Khobar, SH

+966 920 000 153

Dharan Street, Al Khobar, SH

+966 920 000 153
Top tips for renting a car in Saudi Arabia
In Saudi Arabia, children under the age of 12 must travel in an appropriate car seat or booster seat. No child under 10 years old is allowed to sit in the front seat, so if you plan to bring your children on vacation to the country, you should either bring a car seat with you or rent one from your car hire company for around SAR 20.88 (5.55 USD) per day.
If you plan to cross the border with your rental car in Saudi Arabia, you will need permission from your car hire agency in the form of a "No Objection Certificate" (NOC). You will be permitted to cross the Oman and United Arab Emirates borders; however, the Jordan and Israeli borders are not allowed to be crossed from Saudi Arabia.
On your travels around Saudi Arabia, you will find that driving between cities, rather than within each, is much more enjoyable and is the fastest way to get around. This is one of the main reasons to rent a car instead of relying on public transportation. Take your rental car to visit the towns on the Red Sea coast, like Jeddah and Yanbu, which are 317 km (203 mi) apart from each other.
Since Saudi Arabia is mostly desert, primarily the Arabian Desert, it is best explored by a four-wheel drive, as standard cars will struggle in the sand. The popular pastime of "tet'ees" or sand-duning, requires off-road vehicles, which you can rent from your car hire company.
FAQs about renting a car in Saudi Arabia
What is the best rental car company in Saudi Arabia?
Based on ratings and reviews from real users on KAYAK, the best car rental companies in Saudi Arabia are Best Rent A Car (10.0, 1 reviews), Europcar (10.0, 1 reviews), and Avis (7.5, 2300 reviews).
How can I find car rentals near me in Saudi Arabia?
Take a look at our extensive car rental location map to find the best rental cars near you.
What is driving like in Saudi-Arabia?
When you rent a car in Saudi Arabia, you will need to drive on the right-hand side of the road and pass other cars on the left. It is mandatory for all drivers to wear a seatbelt, and using a mobile phone while driving is illegal. The road network is good in the country, and you will find that some intercity highways have up to eight lanes. There is one toll road on King Fahd Causeway that costs SAR 25 (6.67 USD) for small cars.
How old do you have to be to hire a car in Saudi-Arabia?
If you plan to rent a car in Saudi Arabia, the minimum age for drivers is 25 years old, and you must have held your license for over a year. Drivers under the age of 25 may incur a young drivers surcharge. You are also required to present a valid International Driving Permit along with your passport before you rent a car. You will need to carry car registration documents, identification, and proof of insurance at all times.
How much does petrol cost in Saudi-Arabia?
You will find that the petrol is some of the cheapest in the world and that the average price is 2.10 SAR (0.56 USD) per liter or 2.12 USD per gallon, when you rent a car in Saudi Arabia. You will find a good spread of petrol stations along main roads and highways. You will need to remember that during prayer times, petrol stations will be closed.
What are the speed limits in Saudi-Arabia?
Before you drive in Saudi Arabia, you will need to be aware of the national speed limits. In urban areas, the speed limit is 45 km/h (28 mph), whereas on highways, it varies between 80 km/h (50 mph) and 120 km/h (74 mph), as signposted. Keep an eye out for unmarked police cars and speed cameras.
Popular car rental locations
The rates displayed include all taxes and fees for hire cars for the class listed and were found by KAYAK users in the last 24 hours. Hires are subject to change and may not be available on all hire cars listed or dates of travel. Some hire car providers charge additional fees for other services (GPS, infant car seats, etc.). Please check the hire cars providers' sites.