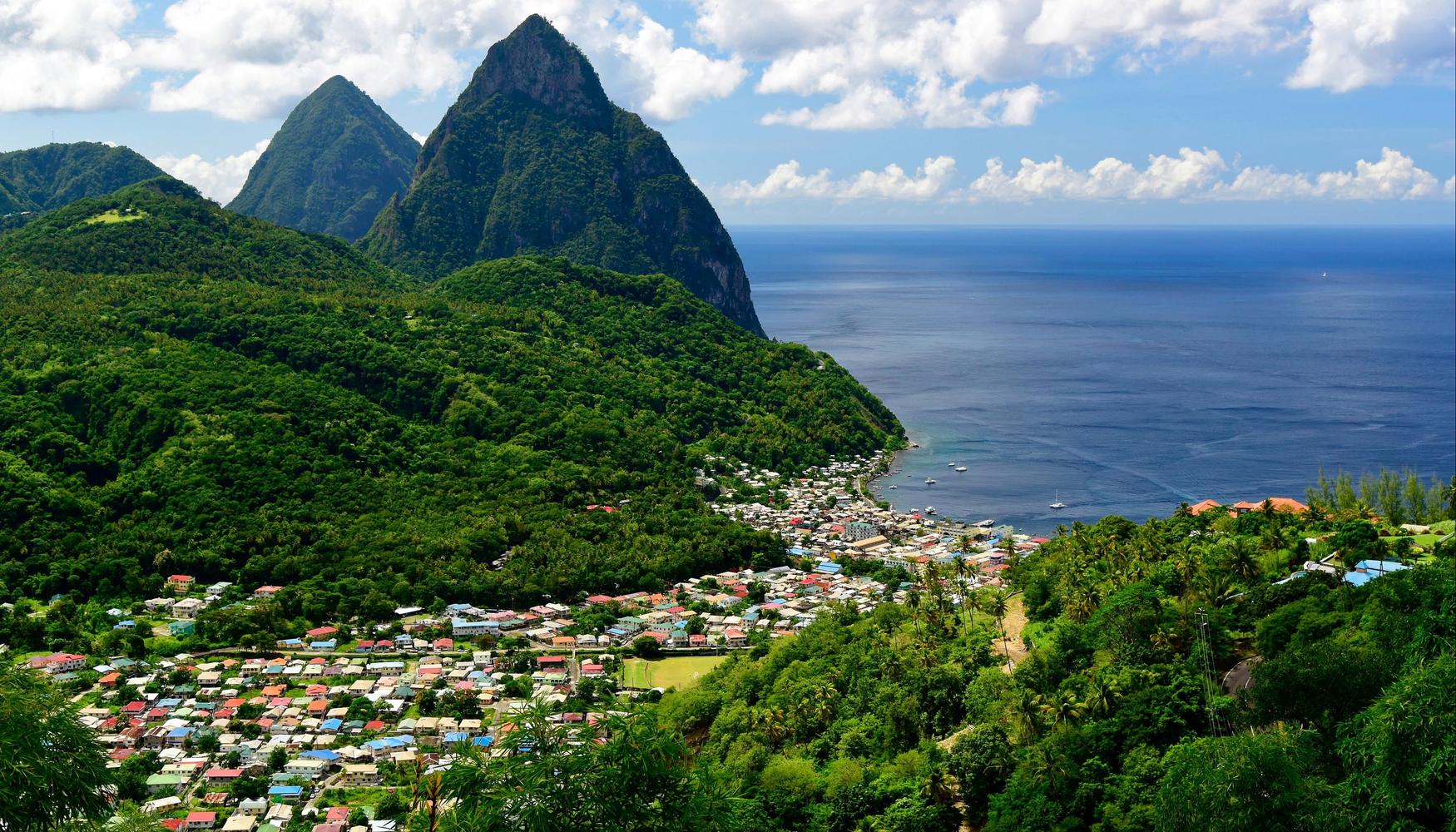 Car rental locations in Saint Lucia
Car rental directory
Drive A Matic car rental locations in Saint Lucia

8 Locations See all locations

Bean Field Vieux Fort Castries Highway St LuciaVieux Fort Downtown, Vieux Fort, VF

+1 758 452 0544

Bean Field, Vieux Fort, VF

c/o Drive-A-Matic, Lawjanz Cresent, Vieux Fort, VF

Rodney Bay OfficeSt. Lucia, Caribbean, Rodney Bay, GI

Windjammer Landing Villa Beach Resort And Spa Labrelotte Bay Trouya, Gros Islet, GI

+1 758 452 0544

Lawjanz Cresent Rodney Bay Commercial Boulevard Gros Islet St.LuciaGros Islet Rodney Bay Marina, Gros Islet, GI

+1 758 452 0544

Peninsular Rd Vigie Castries, Castries, CS

Labrelotte Bay, Castries, CS

Sixt car rental locations in Saint Lucia

7 Locations See all locations

Hewanorra Airport Arrival Hall, Vieux Fort, VF

+1 758 452 9404

Castries Gros Islet Highway, Gros Islet, GI

+1 758 452 9404

Rodney Bay Village, Gros Islet, GI

+1 758 452 9404

Cap Estate, Gros Islet, GI

+1 758 452 9404

George F. L. Charles Airport, Castries, CS

+1 758 452 9404

Point Serphine, Castries, CS

+1 758 452 9404

Marigot Waterfront, Marigot Bay, CS

+1 758 452 9404

Guys Car Rental car rental locations in Saint Lucia

4 Locations See all locations

Meet and greetHewanorra International AirportBean Field, Vieux Fort, VF

+1 758 451 7885

GFL Charles Airport, Castries, CS

+1 758 451 7885

Cruise Ship Port, Pointe Seraphine, Castries, CS

+1 758 451 7885

La Plaice Carenaige, Castries, CS

+1 758 451 7147

Avis car rental locations in Saint Lucia

4 Locations See all locations

Vieux Fort, Vieux Fort, VF

+1 758 454 6988

International Airport Terminal, Vieux Fort, VF

+1 758 454 6325

Vide Bouteille, Castries, CS

+1 758 452 4554

Peninsular Road, Castries, CS

+1 758 452 2046

Hertz car rental locations in Saint Lucia

3 Locations See all locations

Beanefield, Vieux Fort, VF

+1 758 454 9636

Vigie, Castries, CS

+1 758 452 0680

#57 John Compton Highway, Castries, CS

+1 758 452 0680

Budget car rental locations in Saint Lucia

3 Locations See all locations

International Airport Terminal, Vieux Fort, VF

+1 758 454 7470

George F.L. Charles Airport, Castries, CS

+1 758 452 9887

Bois D'orange Office 14, Castries, CS

+1 758 452 9887

Thrifty car rental locations in Saint Lucia

2 Locations See all locations

American Drywall Bld, Vide Bou, Vieux Fort, VF

+1 758 451 6150

American Drywall Bld, Vide Bou, Castries, CS

+1 758 451 6150

Sunnycars car rental locations in Saint Lucia

2 Locations See all locations

Po Box 289 new Development, Vieux Fort, VF

57 John Compton Highway, Castries, CS

NU Car car rental locations in Saint Lucia

2 Locations See all locations

St. Lucia Airport, Castries, CS

+1 758 451 7885

George F. L. Charles Airport, Castries, CS

+1 758 451 7885

E-Z Rent-A-Car car rental locations in Saint Lucia

2 Locations See all locations

Hewanorra Airport, Vieux Fort, VF

+378 758 452 0544

St Lucia Airport, Castries, CS

+378 758 452 0544

Europcar car rental locations in Saint Lucia

2 Locations See all locations

Bean Field, Vieux Fort, VF

+1 758 280 4877

Peninsular Road, Castries, CS

Ace car rental locations in Saint Lucia

2 Locations See all locations

Hewanorra Int'l Airport, Vieux Fort, VF

+1 758 452 0544

Peninsular Road, Castries, CS

+1 758 452 0544
Top tips for renting a car in Saint Lucia
If you are looking for the best parking spots in Saint Lucia, the capital Castries offers several paid parking spaces and car lots, which cost between 1.50 and 3 XCD (0.56-1.11 USD) an hour, while at Rodney Bay in the Gros Islet area, you can park along the roadside. Elsewhere on the island, you may park anywhere, as long as you are not obstructing anything.
If you plan to bring your children on vacation to Saint Lucia, you will need to bring a car seat, because children younger than seven must use a car seat. Children are required to sit in a car seat as soon as they leave the airport. You will have the opportunity to rent one from your car hire company for about 15 XCD (5 USD) per day.
Offering independent travel and flexibility, renting a car in Saint Lucia is the best way to see the Caribbean island. Rather than relying on group tours and avoiding the high taxi fares, you can comfortably drive around the whole island in a day. Driving from Gros Islet in the north to Vieux Fort in the south is 67.8 km (42 mi) and should take around 1h 30m in a car.
Because Saint Lucia lacks road signs, it is a good idea to invest in a GPS. You may rent one from your car hire agency for around 30 XCD (11 USD) per day. This will help you negotiate much of the island's rural and mountain roads, which require the use of a four-wheel drive vehicle. You might consider renting an off-road car if you plan to visit the more remote areas, like Anse Cochon Beach.
FAQs about renting a car in Saint Lucia
What is the best rental car company in Saint Lucia?
Based on ratings and reviews from real users on KAYAK, the best car rental company in Saint Lucia is Sixt (7.5, 1066 reviews).
How can I find car rentals near me in Saint Lucia?
Take a look at our extensive car rental location map to find the best rental cars near you.
What is driving like in Saint-Lucia?
You will drive on the left-hand side of the road when you rent a car in Saint Lucia. You will find that the road system is modern and that there are two major roads that cover the island: to the east, the Castries Vieux Highway links Hewanorra Airport to the north, and farther west, the Castries Gros Isle Highway connects the north to the south. All passengers traveling in a car must wear seatbelts; in addition, using your phone while driving is illegal, unless you use a hands-free kit.
How old do you have to be to hire a car in Saint-Lucia?
If you plan to rent a car in Saint Lucia, the minimum age for drivers is 21 years old, while the maximum age for car rental is 65 years old. You will need a valid driver's license that you have held for at least three years. If you do not have an International Driver's License, then you are also required to apply for a local driver's permit for 54 XCD (20 USD), which allows you to drive on the island for three months.
How much does petrol cost in Saint-Lucia?
You will find that the average price of petrol is 3.04 XCD (1.12 USD) per liter, when you rent a car in Saint Lucia. Petrol stations are well distributed around the island and are generally open from 7:00 am until 8:00 pm
What are the speed limits in Saint-Lucia?
Before you drive in Saint Lucia, you will need to observe the national speed limits. When you drive on open roads, you can go a maximum speed of 80 km/h (50 mph), whereas on urban roads, the maximum speed limit is 50 km/h (31 mph). There are not very many speed cameras on the island; however, the police often use hand-held speed devices and can demand an on-the-spot fine.
The rates displayed include all taxes and fees for hire cars for the class listed and were found by KAYAK users in the last 24 hours. Hires are subject to change and may not be available on all hire cars listed or dates of travel. Some hire car providers charge additional fees for other services (GPS, infant car seats, etc.). Please check the hire cars providers' sites.