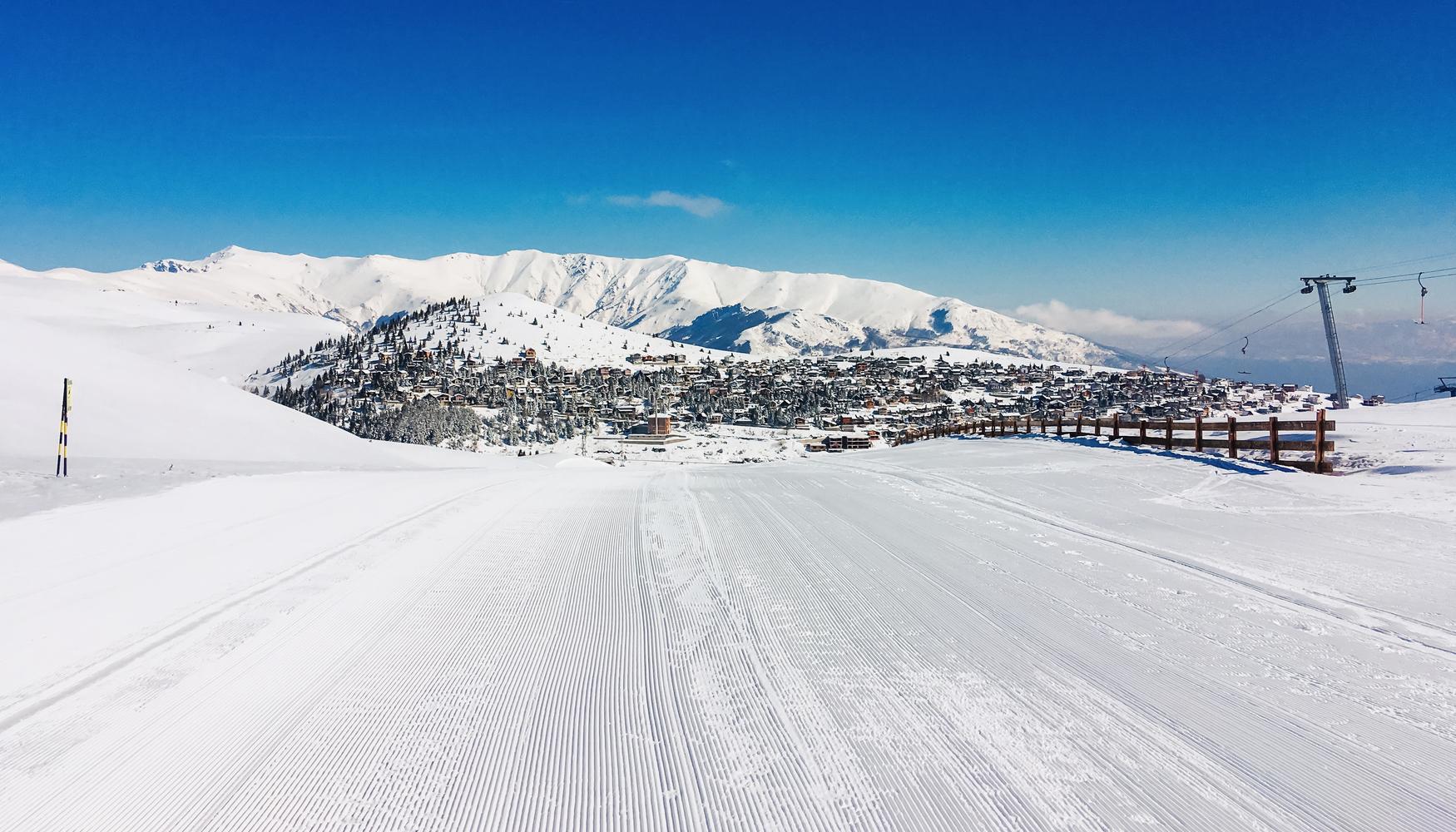 Car rental locations in North Macedonia
Car rental directory
Sixt car rental locations in North Macedonia

8 Locations See all locations

St. Paul the Apostle Airport, Ohrid, OD

+389 7544 8902

Kosta Abrash, Ohrid, OD

+389 7544 8902

Naum Ohridski 5-7, Ohrid, OD

+389 7544 8902

Bul. 8-mi Septemvri br.15, Skopje, 85

+389 7544 8902

Blvd. Illinden 9, Skopje, 85

+389 2311 2222

Main Building, Skopje, 85

+389 2255 0856

Plostad Makedonija 7, Skopje, 85

+389 7544 8902

Bulevar Asnom 17, Skopje, 85

+389 7544 8902

SURPRICE CAR RENTAL car rental locations in North Macedonia

7 Locations See all locations

Ohrid Airport Meet And GreetSt Paul The Apostle Po Box 134, Ohrid, OD

Skopje City OfficeHotel Russia Reception Desk, Skopje, 85

Skopje City OfficeSkopje Marriott Hotel, Skopje, 85

Skopje City OfficeAleksander Palace Hotel, Skopje, 85

Skopje City OfficeBil. Partizanski Odredi Br., Skopje, 85

Nikola Rusinski No.15 lok.5 TC Tehnika, Skopje, 85

Alexander The Great AirportPetrovec, Skopje, 85

keddy by Europcar car rental locations in North Macedonia

7 Locations See all locations

Hotel Metropol, Ohrid, OD

+389 7820 5546

Ohrid St Paul The Apostle Airport, Ohrid, OD

+389 7820 5546

Aleksandar palace hotel, Skopje, 85

+389 2309 1141

Plostad Makedonija, Meet & Greet, Skopje, 85

Skopje Alexander The Great AirportPetrovec, Skopje, 85

+389 7020 5546

Koco Racin NnLoc.40a, Skopje, 85

+389 7020 5546

D.T.C Lovec, Tetovo, ET

Sunnycars car rental locations in North Macedonia

6 Locations See all locations

Ohrid St Paul the Apostle Airport, Ohrid, OD

Skopje Alexander the Great Airport, Skopje, 85

Boulevard 8 Steptember NN, Skopje, 85

Koco Racin NN, LOC.40A, Skopje, 85

Plostad Makedonija 7, Skopje, 85

D.T.C LOVEC, Tetovo, ET

Europcar car rental locations in North Macedonia

6 Locations See all locations

Hotel Bellevue, Ohrid, OD

+389 7820 5546

Ohrid St Paul The Apostle Airport, Ohrid, OD

+389 7820 5546

Aleksandar Palace HotelBoulevard 8 September N 15, Skopje, 85

+389 2309 1141

Skopje International AirportPetrovec, Skopje, 85

+389 7020 5546

Plostad MakedonijaMeet & Greet, Skopje, 85

+389 7020 5546

Opel Authorized Car Dealer Auto CemMeet & Greet Skopski Pat 7, Tetovo, ET

+389 7520 5546

Hertz car rental locations in North Macedonia

5 Locations See all locations

Makedonski Prosvetiteli 14a, Ohrid, OD

+389 7144 6584

Ohrid Airport, Ohrid, OD

+389 7144 6584

Skopje International Airport, Skopje, 85

+389 2256 1300

Ul. Skupi Bb, Skopje, 85

+389 2313 4391

Ul. Grcki Pat Bb, Bitola, TL

+389 4720 8299

City Car & Truck Rentals car rental locations in North Macedonia

5 Locations See all locations

Skopje AirportMet In Arrivals Area, Skopje, 85

Ul. Naroden Front Br 19, Skopje, 85

Skopje City OfficeHotel Holiday Inn, Skopje, 85

Skopje City OfficeHotel Marriott, Skopje, 85

Skopje City OfficeHotel Russia, Skopje, 85

Interways car rental locations in North Macedonia

4 Locations See all locations

Ohrid Airport, Ohrid, OD

Boulevard Makedonski Prosvetiteli number 1, Ohrid, OD

+389 7540 4030

Skopje Airport, Skopje, 85

Bul. Ilinden 97, Skopje, 85

+389 2306 2484

Sharr Express car rental locations in North Macedonia

3 Locations See all locations

Ohrid Airport, Ohrid, OD

Skopje Airport, Skopje, 85

Skopski Pat Nr.8/GF 1 D-Pallma Mall TetovoTetovo 1220, Macedonia, Tetovo, ET

+389 7620 9578

Enterprise car rental locations in North Macedonia

3 Locations See all locations

Ohrid St Paul The Apostle Apt, Ohrid, OD

+389 7850 4500

Boulevard Ilinden No 36, Skopje, 85

+389 7850 4500

Skopje Alexander The GreatAirport, Skopje, 85

+389 7825 2700

CIRCULAR car rental locations in North Macedonia

3 Locations See all locations

SKOPJE ALEXANDER THE GREAT AIRPORT PETROVEC, Skopje, 85

+389 7020 9578

Old Bazaar, Skopje, 85

ILINDENSKA BB 16 B, Tetovo, ET

Alfa Rent A Car car rental locations in North Macedonia

3 Locations See all locations

P. Fah 134 6000, Ohrid, OD

+389 7833 5035

Skopje Airport, Skopje, 85

Gorce Petrov num. 31 , Macedonia, Bitola, TL

+389 7542 4126
Top tips for renting a car in North Macedonia
North Macedonia shares borders with several countries, including Greece, Albania, and Bulgaria; in addition, the region enjoys a favourable cross-border policy with its EU neighbors, so you can use your rental car to visit them if you choose. Be aware that you will have to purchase special insurance for this type of travel, and if you rent from Enterprise, you will incur a fee of 1,837 MKD (about 34 USD) for each border you cross.
If you are traveling with companions, you should consider adding an additional driver if you rent a car in North Macedonia. If a designated driver is needed, make sure there is already someone legally allowed to operate the vehicle, and remember to take turns behind the wheel on long road trips. There is a fee that applies, which should be no more than 1,297 MKD (approx. 24 USD) per vehicle.
As always, when parking a rental car in an unfamiliar country, you should always use well-lit areas or parking lots whenever possible. Locals are known to ignore strict parking regulations, so be careful how you park your vehicle. Parking rates in North Macedonia are usually about 25 MKD to 50 MKD per hour (about 0.46 USD to 0.92 USD) and fines are about 2,500 MKD (about 46 USD) if you are in violation.
One great way to explore the country of North Macedonia is to take the national motorway, the A1, which connects its northern region near Serbia and the southern region near Greece. Along the way, you can visit the ancient Kokino observatory at Kumanovo and visit the town of Gevgelija, known for its agricultural produce, silkworms, and casinos, about 70 km (about 43 mi) from Thessaloniki, Greece.
FAQs about renting a car in North Macedonia
What is the best rental car company in North Macedonia?
Based on ratings and reviews from real users on KAYAK, the best car rental companies in North Macedonia are Budget (10.0, 1 reviews), Europcar (10.0, 1 reviews), and Avis (8.8, 1 reviews).
How can I find car rentals near me in North Macedonia?
Take a look at our extensive car rental location map to find the best rental cars near you.
What is driving like in North-Macedonia?
Unfortunately, you will need an International Driver's Permit along with a valid US driver's license in order to rent a car in North Macedonia. Drivers always use the right side of the road, and dimmed headlights are required to be on at all times while the vehicle is in motion. There are fines that apply to violators, so you should make careful note of this.
How old do you have to be to hire a car in North-Macedonia?
In general, you must be at least 21 years of age and no older than 75 to rent a car in North Macedonia. For certain vehicle types, you must have held your license for two years (minivans and SUVs). Companies like Enterprise will also apply a young drivers fee of 918 MDK (17 USD) per day to drivers under the age of 24.
How much does petrol cost in North-Macedonia?
It will cost you about 66.50 MKD (approximately 1.23 USD ) to purchase a liter of petrol in North Macedonia and about 4.64 USD for a gallon. You will pay about 4.19 USD for a gallon of diesel and 60 MKD (about 1.11 USD) by the liter. Also, not all petrol stations use credit cards, so be sure to carry some Denar notes in case you need them.
What are the speed limits in North-Macedonia?
You can drive at speeds up to 130 km/h or about 81 mph when traveling along the highways in North Macedonia, but on rural roads you should reduce your speed to 80-100 km/h (between 49 and 62 mph). When driving around the urban areas, which are more populated, the speed limit is further reduced to 50 km/h or about 31 mph.
Popular car rental locations
The rates displayed include all taxes and fees for hire cars for the class listed and were found by KAYAK users in the last 24 hours. Hires are subject to change and may not be available on all hire cars listed or dates of travel. Some hire car providers charge additional fees for other services (GPS, infant car seats, etc.). Please check the hire cars providers' sites.