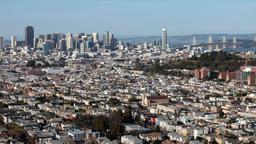 South San Francisco car rentals
Search hundreds of travel sites at once for car rental deals in South San Francisco
South San Francisco, CA, United States
South San Francisco car rental information
| | |
| --- | --- |
| Pick-up location | South San Francisco |
| Rental locations | 9 |
| Airport locations | 6 |
South San Francisco car hire reviews and directory
Hertz

╳
Hertz reviews
Car hire locations
Hertz
Locations in South San Francisco
177 S. Airport Blvd.
+1 650 624 6391
| | |
| --- | --- |
| Monday | 07:00 - 18:00 |
| Tuesday | 07:00 - 18:00 |
| Wednesday | 07:00 - 18:00 |
| Thursday | 07:00 - 18:00 |
| Friday | 07:00 - 18:00 |
| Saturday | 09:00 - 12:00 |
| Sunday | |
Fine experience minus the AC that needed a tune up
Pros:
Picking up and dropping off the car was straightforward. The process was simple, I selected the car online and picked it up nearby. The car had XM radio which made the trip to LA more enjoyable, and it drove very well.
Cons:
The car we selected in SF had an AC that did not last but 20 minutes before it was blowing hot air. As a result, we had to detour in San Jose to the airport to exchange the car for a new car. It was difficult to find the car entrance at an unfamiliar airport. Once we did the car switch out was simple, though no additional services or upgrades were provided. We then left the airport and were stuck in rush hour traffic. This added 90 minutes to our drive from SF to LA, I was very upset but have since calmed down, I wish the AC had been tested prior to my pickup.
Off Site Parking is a Hassle - location closes at
Pros:
It was the only reasonably priced option.
Cons:
Hertz customer service at the airport location was not great - there was no line and, without asking me a single question, directed me to use the kiosk where it turned out I needed to see an agent and wait in the line that formed after I had been sent to the kiosk.. I asked if I could return to the airport and they said no. My return was at 6:15 which meant the car HAD to be returned to the airport location. The agents at the McDonnell Road location (at the airport) were jerks.
careless
Cons:
i've been given the car with lot of delay. i lost my sd card with important files inside, and nobody wanted to help me to find it back.
Difficult access to pickup point
Pros:
We liked the car condition and the value for money
Cons:
We booked the car from San Francisco airport. However the pickup location was in a place of difficult access, few kilometers far from the airport. We tried to change the pickup location but this was impossible. Also customer service (via phone) was poor and not helpful.
10.0 Excellent
5 Jan 2017
Perfect service!
Pros:
By far the cheapest company to rent a car. We were really happy with the car's excellent condition and had a lot fun driving it.
Misinformation
Pros:
I missed my flight + i was delayed so i got to the agency after they were closed, even though i called in to make sure they woukd hold the resevation. They said it woukd be held for 24 hrs but never told me the agency would close at 6. So it cost me 10 cab to the agency + 36 bucks to my hotel. WILL. EVER USE KAYAK AGAIN.
Cons:
I missed my flight + i was delayed so i got to the agency after they were closed, even though i called in to make sure they woukd hold the resevation. They said it woukd be held for 24 hrs but never told me the agency would close at 6. So it cost me 10 cab to the agency + 36 bucks to my hotel. WILL. EVER USE KAYAK AGAIN.
lack of email communication about off-airport big
Cons:
the email communication about this being an off-airport location was non-existent and very problematic. i searched for a car at SFO and was presented with a location with an "airport road" address. we took the air train to the last stop to hertz and were told we had to go all the way back to a terminal and then catch a cab to this (2nd) hertz location. the whole ordeal took more than an (extra) hour and my pregnant wife was not pleased therefore NEITHER WAS I.
Was ok, big car, just not easy to access place
Pros:
Big Car, ready when I arrived to pick it up. DropOff was quickly done
Cons:
Access was not easy to that renting place as not at airport in fact and at airport they were not aware of that place. They were not so quick but ok. Not letting any choice of and was consuming a lot, so big was not needed but hadn't choice.
Lousy pickup process, good dropoff
Pros:
Drop-off was easy, pleasant and efficient
Cons:
In pickup, staff was rude, not helpful.
Pros:
-Agent who handled our rental was very good
Cons:
-Didn't have the car i expected and only two cars left in lot to select. -Auto check in very slow to connect to an agent.. -Cars exterior was washed however the glass on the inside of tbe car hadn't been washed for some time, very hard to see in sun and at night - no receipt at turn in, system was down.
Payless
╳
Payless reviews
Car hire locations
Payless
Locations in South San Francisco
1440 San Mateo Ave
+1 650 583 9806
| | |
| --- | --- |
| Monday | 06:00 - 22:30 |
| Tuesday | 06:00 - 22:30 |
| Wednesday | 06:00 - 22:30 |
| Thursday | 06:00 - 22:30 |
| Friday | 06:00 - 22:30 |
| Saturday | 06:00 - 22:30 |
| Sunday | 06:00 - 22:30 |
9.6 Excellent
22 Oct 2015
Pros:
Great service and price.
Cons:
Facility needs a bit of TLC.
Cons:
they charged much more than declered on Kayak. their price is higher than their competitors. they are located at the airport itself, you need to take a chatle...
rip off
Cons:
I can't believe such a company could exist in the us, I've rented cars all over the world, and never got ripped off like I was with payless, it was supposed to cost 214$, and ended up costing 929$. They make their business out of over charging people, and have a class action against them. I will never trust a company that associates with these parasites, and you should know that it reflects poorly on you. I will never buy a ticket from you, or book anything through you, as I'm sure you're very well aware of what payless does.
Van drove off as we were trying to catch it
Pros:
Guy at reception was nice.
Cons:
that the $49 dollar quote turned into $82 by the time we paid.
Kayak was the issue
Pros:
Car was new, it was an upgrade from what I booked.
Cons:
I tried to make two separate bookings on Kayak and neither worked. Both were open until 12 midnight. The only one that worked was Payless which closed earlier but there was no Information about this when I made the purchase. On top of that I paid for insurance but that information didn't go through to Payless.
Pros:
The rental car was in good condition and the airport shuttle was fast.
Cons:
There is no way to drop off a car after hours and they do not explain or advertise this. No key dropbox or anything. The parking lot is locked and inaccessible between 10:30pm and 6am. Also, the phone numbers inside the rental agreement with Payless written clearly on the front direct you to the Budget renal company, who can't help you at all.
Reliable, filthy rental car at a good price
Pros:
The price. The car (Hyundai Sonata) proved to be comfortable, reliable and economical.
Cons:
The car was FILTHY when I picked it up, especially the interior. I asked for someone to do a walk-around with me, as there was way more body damage than noted on the rental paperwork, and they told me to pull the car into the non-existent light (it was past 9PM) and do it myself. I couldn't see out of the rear window, and they said that the car was dirty because of the California drought. I've never used water to clean the interior of any car... I asked for the windows to be cleaned and the lot attendant handed me a bottle of spray cleaner (not window cleaner) and a rag!!! The upholstery had caked-on food (I hope) and was full of (dog?) hair. Disgusting. Just because you're a third-tier renter of higher-mileage vehicles, don't skimp on service. You should be BETTER than higher-tier rental agencies at cleaning your vehicles because they NEED more attention.
Long wait and far from airport
Cons:
Payless is several miles from the airport and once there, we had to wait in line over 45 minutes to pick up rental.
Budget rental with cut rate service
Pros:
If you are looking for a cheap no frills car rental this is for you. The facility is located off the airport, and you have to wait for a shuttle bus that will take you down the freeway into an industrial area.
Cons:
The office is messy and the car was not clean inside.
E-Z Rent-A-Car

╳
E-Z Rent-A-Car reviews
Car hire locations
E-Z Rent-A-Car
Locations in South San Francisco
323 S Canal St
+1 650 343 3052
| | |
| --- | --- |
| Monday | 07:00 - 22:30 |
| Tuesday | 07:00 - 22:30 |
| Wednesday | 07:00 - 22:30 |
| Thursday | 07:00 - 22:30 |
| Friday | 07:00 - 22:30 |
| Saturday | 07:00 - 22:30 |
| Sunday | 07:00 - 22:30 |
Off airport rentals = deep discount
Pros:
The price is about $100 / week cheaper than the on-airport rentals. The car was fine. The customer service was very good, really friendly/helpful people.
Cons:
What wasn't made clear is that to rent from EZ ( AKA Advantage) you need to take the BART (blue line) to the rental car center. Go down to their parking garage, wait for the shuttle (airport information desk says you should call them so they know to come get you, but your confirmation e-mail will not have a phone # capable of reaching the desk there). Everything was fine, but I wish that the procedure was made a bit clearer at the outset. It is possible something got lost in translation with KAYAK handling the transaction. Here is the number to call if you want to request a shuttle (otherwise there should be one every 20 minutes): (650) 343-3052
Very economic car
Pros:
We rented a Toyota Prius and that is absolutely the best for being sooo economic... Even when you get stuck in San Francisco traffic.
Cons:
Worst pickup ever! Waiting line... 2 hours!!!! Half of it in the sun, no seats, nothing... And the other half inside a small hot building... Absolutely the worst!
Inexpensive, but you get what you pay for.
Pros:
Shuttle drivers were very personable and nice.
Cons:
in addition to the train ride at SFO, there was a shuttle bus ride. It took probably 30 minutes longer to get the car than with providers at the airport. Also, it was slow going at the counter and the Advantage office wasn't very clean.
There is invisible fine print - BEWARE
Pros:
The car I had was nice, nicer than expected. But the people giving it to me didn't know the name. Told me to go out to find the "gold BMW Golf"... no sir, it was a Passat. They look totally different. But I had fun driving the Passat for a weekend.
Cons:
They wouldn't give me the car unless I showed I had local car insurance. Excuse me? Because I live 3 towns over I have to show insurance? I don't have a car - hence I'm renting! Then they refused to give me a car unless I bought the insurance through them. There was nothing in the fine print that told me any of this. My rental for the weekend was literally double. But oh, thank you random guy behind the counter - since it was Thanksgiving and my wedding you cut me a "break" by allowing me to purchase the insurance instead of having my fiance drive to get me and show his insurance. Rude, mismanaged, probably illegal operation here. DON'T WASTE YOUR TIME!
Horrible customer service
Cons:
Angry and rude rental agent at counter. Old, and dirty car that I was given. Only because I complained that the car they initially tried to give me was too small. If you advertise a car of a certain model or comparable then I expect to rent that model or similar. Not smaller. Bigger would be ok but not smaller. So instead of satisfying my request they put me in the oldest car I've rented. Will never rent there again. And I'm a guy who travels 40 wks a year. Never use this place again.
Abram
Cons:
First car given to me had significant damage to the bumper and side, the car had obviously been in an accident and was not checked properly. No agent ever accompanied me to inspect the vehicle. After I complained the staff agreed to switch cars for me, however the 2nd car I was given had trash still left in the trunk from the previous customer. On top of this, when I returned the car I asked about paying bridge tolls since I had gone over the Golden Gate Bridge almost every day during my rental period. The staff then told me to call a number to submit payment within 48 hours or I would get penalized. Good thing I asked! None of the staff were very friendly or helpful, they all seemed to be sick of dealing with tourists. None of them were very helpful or informative. I will never be using this rental agency again.
10.0 Excellent
11 Jan 2016
Pros:
Offsite location was a bit troubling, but when I returned the car, I had a short window to get to the terminal. Instead of having to wait for the shuttle to take me to the Rental Car Center where I could catch the AirTrain to the terminal, the staff offered to take me there in my returned rental. Saved me a lot of time, and I was very grateful.
Cons:
Location FAR from airport. Space small, cramped, and slow service.
Cons:
Car was not clean and unsafe
9.6 Excellent
11 Apr 2016
Easy like it's name!
Pros:
Cheapest price. Did the job.
Cons:
Didn't like how the desk person checking us in tried to up sell us too hard. Also gave us false information about gas prices in the area to sell us the $50 full tank gas package. You also don't have to pay the bridge tolls online only--cash is accepted both ways--like we were told.
Advantage

╳
Advantage reviews
Car hire locations
Advantage
Locations in South San Francisco
323 S Canal St
+1 650 343 3052
| | |
| --- | --- |
| Monday | 07:00 - 22:30 |
| Tuesday | 07:00 - 22:30 |
| Wednesday | 07:00 - 22:30 |
| Thursday | 07:00 - 22:30 |
| Friday | 07:00 - 22:30 |
| Saturday | 07:00 - 22:30 |
| Sunday | 07:00 - 22:30 |
Apparently no one on kayak mentioned that
Cons:
There was no mention that advantage would be doing a credit check on me. So when I arrived at the airport and they surprisingly ran my credit at the counter, I was unable to get a car at all! My family lyrics member had to meet me and put it on their card. I have rented from advantage before in the past abs they said this was just standard procedure.. TOTALLY SUCKED! no use in reserving a car if u can't rent it!!!
9.2 Excellent
27 Apr 2016
Pros:
The quality of car and service, condition of car, and price.
Cons:
The location remote from the airport tacks on another half hour to the two hours already required for an international flight.
Pros:
Drop off was quick and easy for us. The cars we got seemed to be maintained and we didn't have any car troubles during the trips.
Cons:
The hassle of not being at the airport and then having to stand and wait for your car. One location was right inside the airport, the second time - we had to take a shuttle and waited for over an hour to get into a car... A car that wasn't even available and they had to give us two sizes up. When we finally left the lot, we noticed that the car had crumbs and fingerprints on the seats. To us, the convinence of a company within the airport will be worth the couple extra dollars a day.
Wasn't able to Cancel
Cons:
I booked through Kayak and accidentally booked the wrong weekend. I called advantage and they said they couldn't do anything about it because it was prepaid through Kayak. I called Kayak and couldn't get anyone on the phone, and the website gives a "no cancellation or refund" policy, so I lost ~$90 because of a simple mistake. Will not be using Kayak again.
Cheap price for a Cheap experience
Cons:
I called my insurer to make sure I was covered (which I was), they tried in every way to make me believe I was not covered. They lied repetitively and even dared asking for a proof (like if my insurer would write them a letter live!?). I had to fight like crazy not to let them screw me. Don't be fooled. Canadian insurers DO cover you in US. The car was dirty (I don't care dusty, this was hella dirty), with strawberry jam cups on the floor, fresh chocolate on the seats, used tissues in the console, garbage and belongings from previous renter in the trunk, windows I could barely see through... Even though I left with the car 1.5 hour after pickup time (which would have gave them plenty of time to clean). Only when I'm outside with the keys in hand, they asked me if I was willing to wait 30min for them to clean it. It was too late. They found the right racket not to clean. Congrats. While I was renting, the client next to me was complaining (actually looked sad) while they charged him because his family was 10min late in the building (taking toddlers and luggage out of the car), even though they walked in in time and asked if they could take the time to do so... He told be Advantage took all the money they could out of him and that I should not rent my car. It was too late. But he was right.
Awful
Cons:
The car was dirty, scratched up and in general poor condition. The staff was unwilling to help or assist in anyway. i wouldn't recommend this place to anybody.
Can't Reschedule
Cons:
I couldn't cancel or reschedule it even though I had to reschedule the trip to 3 weeks later.
Find a different company!
Cons:
The staff was confused and overworked. We were given a car and a contract for a different car. Our prepaid tank of gas was only half full. A tire, which upon closer inspection had clearly been damaged and repaired before, went flat in the driveway overnight and advantage refused to come fix it. They wanted us to repair the tire on our own. A truly terrible experience!
Pros:
Excellent. Stress-free, friendly dropoff.
Cons:
Empty gas. Car very dirty inside and out the
Silvercar

10.0 Excellent (3 reviews)
╳
Silvercar reviews
Car hire locations
Silvercar
Locations in South San Francisco
237 Harbor Way
+1 855 359 2227
10.0 Excellent
19 Jul 2018
Easiest car rental experience ever.
Pros:
Rented in San Francisco ... They texted to check in with me day before arrival and day of departure to ask questions and give me info I needed. I just texted back info ... they couldn't have been more helpful or seamless. I wish we could use them in Denver, but the prices were too high for the weeks we need it!
10.0 Excellent
15 Sep 2018
Very easy process
Pros:
Very nice, clean Audi A4
10.0 Excellent
28 Dec 2019
Pros:
Friendly, helpful staff, and efficient pickup and dropoff to and from the SFO rental car center. The Quattro was lots of fun to drive, with comfortable seats and great controls for comprehensive panels.
Cons:
I wasn't able to download the app (I'd changed my iTunes password and hadn't needed it on the phone for several months), and the website interface for a mobile device was sometimes not as intuitive as it could be.
Avis

╳
Avis reviews
Car hire locations
Avis
Locations in South San Francisco
230 Harbor Way
+1 650 588 5585
| | |
| --- | --- |
| Monday | 08:00 - 17:30 |
| Tuesday | 08:00 - 17:30 |
| Wednesday | 08:00 - 17:30 |
| Thursday | 08:00 - 17:30 |
| Friday | 08:00 - 17:30 |
| Saturday | 09:00 - 13:00 |
| Sunday | 09:00 - 13:00 |
Avis was great to rent with!
Pros:
Nice car, clean, drove well. Plenty of trunk space. Only problem was getting the gas cap to open and same problem with the trunk. Otherwise couldn't have been happier!
Wrong location double the price
Pros:
When is search for a car for my trip to San Francisco and typed in SFO as the city I was surprised to find when I landed that the pickup was not at SFO was not reachable by Bart or the air-train. My only option would be to take a cab for probably $20 each Direction not to mention they'd be annoyed and having such a short trip after they'd waited in line. The price quoted was $78 total for 2 days which is great. But because I had to basically rebook it to get a car to and from SFO the rate was more than 130 and with all of the extra airport taxes AirTrain tax in tourist tax it was over $200. Unlike the inclusive quote that I be given for the other location. The manager was helpful and got it down as low as she could but this is far more expensive then the kayak price I was quoted
8.4 Excellent
17 Oct 2016
Pros:
Able to upgrade to better car.
Cons:
Location-no shuttle from airport.
Charged for gas even though the tank was full
Pros:
The car was clean, gas efficient and reliable.
Cons:
Expensive to rent, plus I was charged $90 extra for gas charges even though I had filled the tank before drop off. It took two weeks to get the credit back on my account after providing backup for the the gas purchase and waiting for the manager to get back to me on the charges.
10.0 Excellent
12 Nov 2016
TOP
Pros:
Great service all the way through!
Cons:
Everything was great!
10.0 Excellent
5 Jan 2017
Pros:
the price for picking up off the airport was significantly better.. super close by.. $20 cab ride to save hundreds of dollars
Pros:
Savings over airport pick-up
Cons:
A bit hard to find without Sat-Nav
Budget

Budget
Locations in South San Francisco
230 Harbor Way
+1 650 837 9095
| | |
| --- | --- |
| Monday | 08:00 - 17:30 |
| Tuesday | 08:00 - 17:30 |
| Wednesday | 08:00 - 17:30 |
| Thursday | 08:00 - 17:30 |
| Friday | 08:00 - 17:30 |
| Saturday | 09:00 - 13:00 |
| Sunday | 09:00 - 13:00 |
Flight Car

Flight Car
Locations in South San Francisco
San Francisco airport
+1 844 435 8227
Zeeba Rent-A-Van

Zeeba Rent-A-Van
Locations in South San Francisco
101 Haskins Way
+1 800 940 9332
639 travellers who hired a car in South San Francisco gave the car agency they used an average rating of 5.6
Car rental locations in or near South San Francisco
When to book a rental car in South San Francisco
Average daily price per month
Car hire prices as pick-up date approaches
Top tips for renting a car in South San Francisco
Book your rental car in South San Francisco at least 1 day before your trip in order to get a below-average price
FAQs about renting a car in South San Francisco