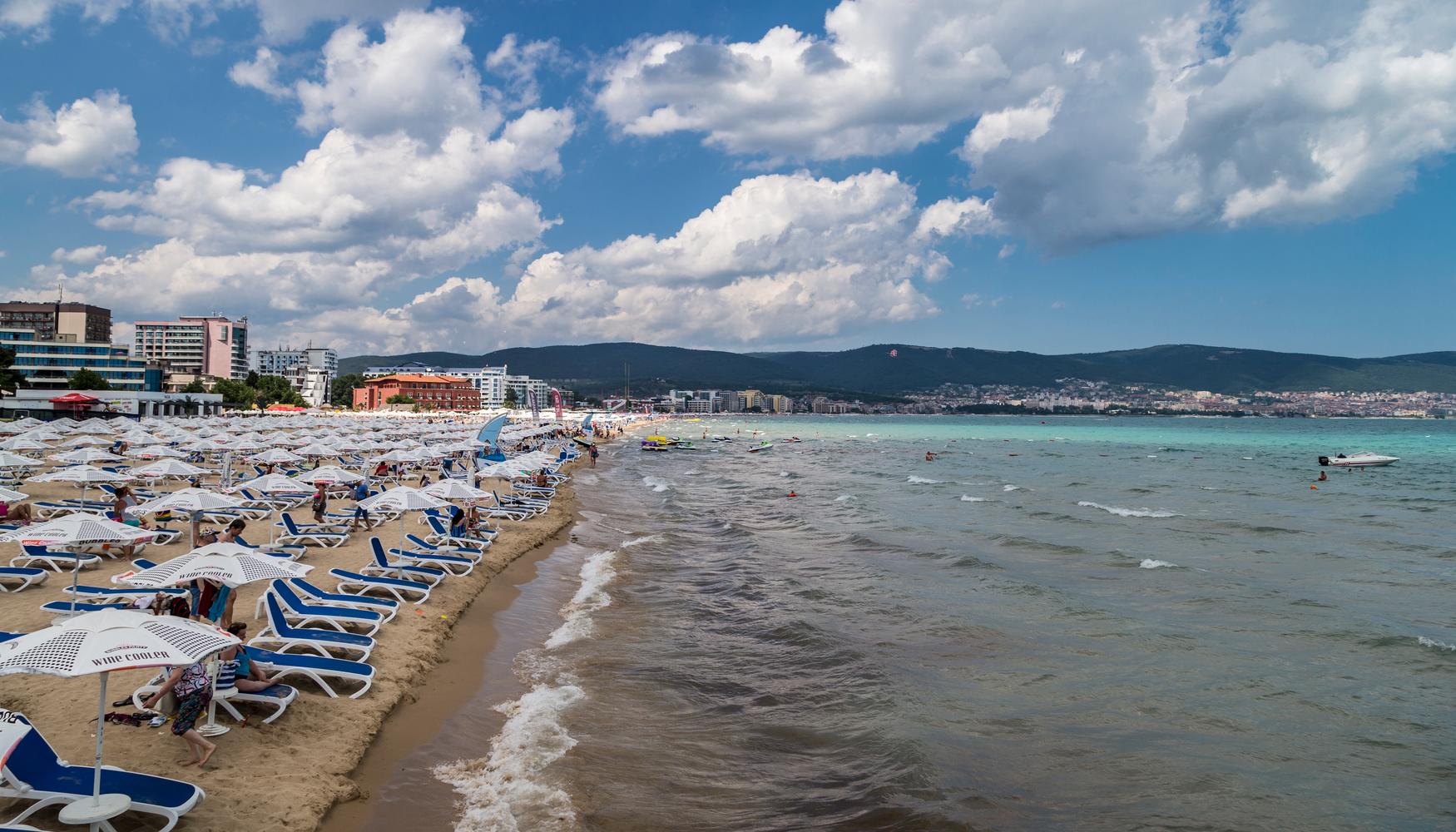 Car rental locations in Bulgaria
Car rental directory
Top Rent-A-Car car rental locations in Bulgaria

123 Locations See all locations

Hotel Delivery, Varna, Byala (Ruse), RS

Golden Sands City OfficeHvd Viva Club Hotel, Golden Sands, VN

Golden Sands City OfficeAdmiral Hotel, Golden Sands, VN

Golden Sands City OfficeHotel Royal, Golden Sands, VN

Golden Sands City OfficeGrifit Hotel Metropol, Golden Sands, VN

Golden Sands City OfficeInternational Hotel Casino, Golden Sands, VN

Golden Sands City OfficeDoubletree By Hilton Hotel, Golden Sands, VN

Golden Sands City OfficeMarina Grand Beach Hotel, Golden Sands, VN

Golden Sands City OfficeHotel Golden Beach Park, Golden Sands, VN

Crossroad to Nessebar, Main Road Burgas - Varna, Elenite, BR

+359 7008 9050

Elenite City OfficeHotel Zornitza, Elenite, BR

Elenite City OfficeElenite Villas, Elenite, BR

Elenite City OfficeParadise Beach Hotel, Elenite, BR

Elenite City OfficeRoyal Castle Hotel & Spa, Elenite, BR

Hotel Delivery, Elenite, Elenite, BR

Sinemorets Delivery, Sinemorets, BR

+359 887 205 813

Hotel Delivery, Sozopol, Sozopol, BR

Dyuni City OfficeDuni Holiday Village, Duni, BR

Dyuni City OfficeHotel Belviv, Duni, BR

Dyuni City OfficeMarina Royal Palace, Duni, BR

Hotel Delivery, Duni, Duni, BR

+359 887 205 813

Obzor City OfficeHotel Riu Helios Bay, Obzor, BR

Obzor City OfficeParaiso Beach Hotel, Obzor, BR

Obzor City OfficeMarina Hotel, Obzor, BR

Obzor City OfficeLuca Helios Beach, Obzor, BR

Hotel Delivery, Obzor, Obzor, BR

Hotel Delivery, Primorsko, Primorsko, BR

Hotel Delivery, Stara Zagora, Stara Zagora, SZ

Albena City OfficeFlamingo Grand Hotel, Albena, DO

Albena City OfficeHotel Kaliakra, Albena, DO

Albena City OfficeHotel Amelia, Albena, DO

Albena City OfficeHotel Magnolia, Albena, DO

Hotel Delivery, Albena, Albena, DO

Nesebar Hotel Delivery, Nesebar, BR

+359 887 205 813

Aheloy City OfficeThe Vineyards Spa Hotel, Aheloy, BR

Aheloy City OfficeChateau Aheloy, Aheloy, BR

Aheloy City OfficeMarina Cape Hotel, Aheloy, BR

Hotel Delivery, Aheloy, Aheloy, BR

Hotel Delivery, St. Konstantin and Helena, Saints Constantine and Helena, VN

Bourgas Downtown OfficeTransportna Str, Burgas, BR

Bourgas Airport (Boj), Burgas, BR

+359 888 129 320

Bourgas Plaza Mall, Burgas, BR

Hotel delivery, Burgas, BR

+359 882 425 516

Rogachevo City OfficeHoteli Balchik Harmony Hills, Rogachevo, DO

Hotel Delivery, Rogachevo, Rogachevo, DO

Ravda City OfficeSunrise Club Apart Hotel, Ravda, BR

Ravda City OfficeHotel Bijou, Ravda, BR

Ravda City OfficePeter Hotel, Ravda, BR

Ravda City OfficeEmerald Resort Beach & Spa, Ravda, BR

Hotel Delivery, Ravda, Ravda, BR

140 "Mimi Balkanska" street, Sofia, SF

Sofia International Airport, Sofia, SF

+359 888 333 548

Sofia City OfficeBest Western Expo Hotel, Sofia, SF

Sofia City OfficeHilton Sofia, Sofia, SF

Sofia City OfficeArena Di Serdica, Sofia, SF

Sofia City OfficeHoliday Inn Sofia, Sofia, SF

Sofia City OfficeMetropolitan Hotel, Sofia, SF

Sofia City OfficeGrand Hotel Sofia, Sofia, SF

Sofia City OfficeBw Premier Collection, Sofia, SF

Hotel Delivery, Pomorie, Pomorie, BR

Hotel DeliveryHotel Delivery, Pamporovo, SM

+359 887 205 813

Hotel DeliveryHotel Delivery, Byala (Varna), VN

+359 887 205 813

Bansko City OfficeStrazhite Hotel, Bansko, BL

Bansko City OfficeHotel Vihren Palace Resort, Bansko, BL

Bansko City OfficeBansko Royal Towers, Bansko, BL

Bansko City OfficeRegnum Bansko Apart Hotel, Bansko, BL

Bansko City OfficeKempinski Hotel Grand Arena, Bansko, BL

Bansko City OfficeGrand Hotel Bansko, Bansko, BL

Hotel Delivery, Bansko, Bansko, BL

Hotel Delivery, Kiten, Kiten, BR

Hotel Delivery, Chernomorets, Chernomorets, BR

Ahtopol Delivery, Akhtopol, BR

+359 887 205 813

69 Cherno more str., BalchikHotel Delivery, Balchik, DO

+359 887 205 813

Balchik City OfficeHotel Mistral, Balchik, DO

Balchik City OfficeHotel Enigma, Balchik, DO

Balchik City OfficeHotel Naslada, Balchik, DO

Hotel Delivery, Balchik, Balchik, DO

Hotel Delivery, Rusalka, Sveti Nikola, DO

Dobritch City OfficeHotel Dobrudja, Dobrich, DO

Dobritch City OfficePark Hotel Izida, Dobrich, DO

Hotel Delivery, Dobrich, Dobrich, DO

Varna Hotel Palas Office, Varna, VN

Varna Hotel Marina Office, Varna, VN

Varna Hotel Slanchev Den, Varna, VN

Varna Hotel Veronika Office, Varna, VN

Varna Hotel Mirage Office, Varna, VN

At Golden Sands entrance, next to the Police DepartmentVarna Golden Sands, Varna, VN

+359 889 004 343

Varna Saint Constantine and Helena Hotel Delivery, Varna, VN

+359 887 205 813

Tzar Osvoboditel Blvd. 17, Varna, VN

+359 5260 1353

Golden Sands Varna Airport meet and greet free hotel delivery, Varna, VN

Hotel Delivery, Borovets, Borovets, SG

Sunny Beach Hotel Riu Helios, Sunny Beach, BR

Sunny Beach Hotel Mida Office, Sunny Beach, BR

Sunny Beach Hotel Meridian, Sunny Beach, BR

Sunny Beach Htl Admiral Plaza, Sunny Beach, BR

Sunny Beach Hotel Mak Office, Sunny Beach, BR

Sunny Beach Hotel Iberostar, Sunny Beach, BR

Sunny Beach Hotel Pomorie, Sunny Beach, BR

Sunny Beach Hotel Avalon, Sunny Beach, BR

Sunny Beach Hotel Flamingo, Sunny Beach, BR

Low Cost Cars car rental locations in Bulgaria

39 Locations See all locations

At the resort entrance, next to the Police Department.Free hotel Delivery, Golden Sands, VN

+359 887 205 813

Free hotel DeliveryFree hotel Delivery, Elenite, BR

+359 887 205 813

Hotel DeliveryHotel Delivery, Sinemorets, BR

+359 887 205 813

Republikanska str, Sozopol stadium, office 15 SozopolFree hotel Delivery, Sozopol, BR

+359 887 205 813

Free hotel DeliveryFree hotel Delivery, Duni, BR

+359 887 205 813

On the main road ?87 (northern entrance of Obzor).Hotel Delivery, Obzor, BR

+359 887 205 813

Hotel DeliveryHotel Delivery, Primorsko, BR

+359 887 205 813

Hotel DeliveryHotel Delivery, Stara Zagora, SZ

+359 887 205 813

Hotel DeliveryHotel Delivery, Albena, DO

+359 887 205 813

Crossroad to Nessebar, Main Road Burgas - VarnaFree hotel Delivery, Nesebar, BR

+359 887 205 813

Free hotel DeliveryFree hotel Delivery, Aheloy, BR

+359 887 205 813

Free hotel DeliveryFree hotel Delivery, Saints Constantine and Helena, VN

+359 887 205 813

Bourgas Airport BOJ, Burgas, BR

+359 887 205 813

Bourgas Plaza Mall, Burgas, BR

+359 887 205 813

Hotel DeliveryHotel Delivery, Rogachevo, DO

+359 887 205 813

Free hotel DeliveryFree hotel Delivery, Ravda, BR

+359 887 205 813

140 "Mimi Balkanska" str., Sofia, Sofia, SF

+359 887 205 813

140 "Mimi Balkanska" str., Sofia, Sofia, SF

+359 887 205 813

Free hotel DeliveryFree hotel Delivery, Pomorie, BR

+359 887 205 813

Hotel DeliveryHotel Delivery, Pamporovo, SM

+359 887 205 813

Hotel DeliveryHotel Delivery, Byala (Varna), VN

+359 887 205 813

Hotel DeliveryHotel Delivery, Bansko, BL

+359 887 205 813

Hotel DeliveryHotel Delivery, Kiten, BR

+359 887 205 813

Free hotel DeliveryFree hotel Delivery, Chernomorets, BR

+359 887 205 813

Hotel DeliveryHotel Delivery, Akhtopol, BR

+359 887 205 813

69 Cherno more str., BalchikHotel Delivery, Balchik, DO

+359 887 205 813

Hotel DeliveryHotel Delivery, Sveti Nikola, DO

+359 887 205 813

Hotel DeliveryHotel Delivery, Dobrich, DO

+359 887 205 813

17 "Tsar Osvoboditel" bldv., Varna, Varna, VN

+359 887 205 813

Varna Airport VAR, Varna, VN

+359 887 205 813

Hotel DeliveryHotel Delivery, Borovets, SG

+359 887 205 813

Crossroad to Nessebar, Main Road Burgas, Varna, Sunny Beach, BR

+359 887 205 813

Hotel DeliveryHotel Delivery, Kranevo, DO

+359 887 205 813

Hotel DeliveryHotel Delivery, Kichevo, VN

+359 887 205 813

Hotel DeliveryHotel Delivery, Kavarna, DO

+359 887 205 813

Plovdiv DowntownHotel Delivery, Plovdiv, PD

+359 893 049 973

Plovdiv Airport PDV, meet & greet, Plovdiv, PD

+359 893 049 973

Free hotel DeliveryFree hotel Delivery, Kraymorie, BR

+359 887 205 813

Free hotel DeliveryFree hotel Delivery, Sveti Vlas, BR

+359 887 205 813

CarRent Bulgaria car rental locations in Bulgaria

20 Locations See all locations

68, Hristo Botev, Burgas, BR

+359 888 221 600

Bourgas Airport, Burgas, BR

Yanko Komitov 38, Burgas, BR

Komlushka nizina str., Promishlena zona, Burgas, BR

Sofia International Airport, Sofia, SF

Poruchik Nedelcho Bonchev 10 S, Sofia, SF

Sofia City OfficeBest Western Airport Hotel, Sofia, SF

Sofia City OfficeIbis Sofia Airport Hotel, Sofia, SF

Sofia City OfficeAtm Center Hotel, Sofia, SF

Sofia City OfficeMetropolitan Hotel, Sofia, SF

Sofia City OfficeBest Western Expo Hotel, Sofia, SF

Sofia City OfficeHotel Novotel Sofia, Sofia, SF

Sofia City OfficeHotel Consul, Sofia, SF

Sofia City OfficeHotel Dream-meet & Greet Call, Sofia, SF

Sofia City OfficeHotel Montecito, Sofia, SF

Sofia City OfficeFamily Hotel Kabu, Sofia, SF

Sofia City OfficeHotel Triada, Sofia, SF

39 Todorin Vrah str., Bansko, BL

+359 895 526 617

Varna International Airport Arrivals Hall, Varna, VN

+359 898 446 083

Doncho Stoykov 28, Varna, VN

Sixt car rental locations in Bulgaria

14 Locations See all locations

Golden Sands, Golden Sands, VN

+359 888 332 034

Aleksandrovska Str. 21, Burgas, BR

+359 5687 0366

Burgas Airport, Burgas, BR

+359 5687 0366

T2 - Sofia Airport, Sofia, SF

+359 2816 9575

James Bourchier Boulevard 100, Sofia, SF

+359 2816 9575

Sveta Nedelya Square 5, Sofia, SF

+359 2816 9575

16 Tsar Osvoboditel Blvd, Sofia, SF

+359 2816 9575

131 Maria Luiza Blvd., Sofia, SF

+359 2816 9575

53A Nikola Y. Vaptsarov Blvd, Sofia, SF

+359 2816 9575

Int. Airport, Arrivals Hall 1, Varna, VN

+359 5259 9490

Saints Constantine and Helena, Varna, VN

+359 885 298 009

Holiday Golf Fort Noks-E 87, Sunny Beach, BR

+359 888 050 522

Tsentralen square 1, Plovdiv, PD

+359 888 088 829

Arrival Hall, Plovdiv, PD

+359 888 088 829

Sunnycars car rental locations in Bulgaria

11 Locations See all locations

1 Sol Luna Street, Obzor, BR

airport, Burgas, BR

Sofia, SF

53, Nikola Vaptsarov Blvd, Sofia, SF

115 Tsarigradsko Shosse Boulevard, Sofia, SF

1 Bulgaria Boulevard, Sofia, SF

Pop Gruyu 96, Sofia, SF

Varnenski road, Varna, VN

Hotel Royal Sun, Sunny Beach, BR

Plovdiv, PD

121 Bulgaria Boulevard, Plovdiv, PD

Autounion Car Rental car rental locations in Bulgaria

11 Locations See all locations

Airport Burgas, Burgas, BR

+359 887 818 010

9 Remsova Str., Burgas, BR

+359 887 818 010

111 Bulgaria Boulevard, Sofia, SF

+359 2818 1968

bul. "Christopher Columbus" 1, Terminal 2Sofia International Airport (SOF), Sofia, SF

+359 887 818 191

Sofia Hotel Delivery, Sofia, SF

+359 887 818 191

ul. "Chelopeshko Shose" 40, Sofia, SF

+359 2439 2279

326 Botevgradsko Shose Boulevard, Sofia, SF

+359 2818 1981

Veliko Tarnovo Hotel Delivery, Veliko Tarnovo, VT

+359 887 818 191

Varna Hotel Delivery, Varna, VN

+359 887 818 191

Pazardjishko shose 82, Plovdiv, PD

+359 3290 8170

Plovdiv Hotel Delivery, Plovdiv, PD

+359 3290 8170

Yes Rent A Car car rental locations in Bulgaria

10 Locations See all locations

Bourgas Airport, Burgas, BR

8, Yanko Komitov Blvd., Burgas, BR

129 Tsarigradsko Shosse, Sofia, SF

+359 887 503 030

Sofia International Airport, Sofia, SF

4, Kozloduy Street, Sofia, SF

Otets Paisiy str.14, Bansko, BL

+359 887 503 030

Varna Airport, Varna, VN

+359 889 907 070

Boulevard "March 3", Varna, Varna, VN

Plovdiv Airport, Plovdiv, PD

42, Naycho Tsanov Blvd., Plovdiv, PD

ADDCAR RENTAL car rental locations in Bulgaria

10 Locations See all locations

Bourgas International Airport Arrivals Hall, Burgas, BR

+359 893 444 343

Slivnica 444 Bulgaria, Sofia, SF

+359 2984 2242

Bulgaria Boulevard 1, Sofia, SF

+359 2945 9399

 1 Gurko street, Sofia, SF

+359 2945 9399

Sofia airport, Sofia, SF

Bulevard Bruksel 11Best Western Premier, Sofia, SF

Knyaginya Maria Luiza 102 A, Sofia, Sofia, SF

Varna Airport, Varna, VN

+359 5268 0240

Hotel Karlovo, Sunny Beach, Sunny Beach, BR

Slanchev Bryag, Sunny Beach, Bulgaria, Sunny Beach, BR

+359 893 444 343

Hertz car rental locations in Bulgaria

8 Locations See all locations

1 Sol Luna Str., Obzor, BR

+359 899 855 004

Bourgas Airport, Burgas, BR

+359 899 855 036

Sofia Airport - Terminal 2, Sofia, SF

+359 2945 9217

53 Nikola Vaptsarov Blvd, Sofia, SF

+359 2439 1222

Varna Airport, Varna, VN

+359 899 855 034

Royal Sun Complex, Sunny Beach, BR

+359 899 855 036

Plovdiv Int Airport, Plovdiv, PD

+359 899 855 032

121 Bulgaria Blvd, Plovdiv, PD

Firefly car rental locations in Bulgaria

8 Locations See all locations

Sol Luna Bay Resort, Obzor, BR

+359 899 855 004

Bourgas Intl Airport, Burgas, BR

+359 2474 0174

Sofia International Airport, Sofia, SF

+359 2474 0717

53 Nikola Vaptzarov Blvd., Sofia, SF

+359 2474 0172

Varna Airport, Varna, VN

+359 2474 0175

Royal Sun Complex, Sunny Beach, BR

+359 2474 0176

Plovdiv Intl Airport, Plovdiv, PD

+359 2474 0177

Blv. Bulgaria 121, Plovdiv, PD

+359 899 855 032

Thrifty car rental locations in Bulgaria

7 Locations See all locations

1 Sol Luna Str., Obzor, BR

+359 899 855 004

Bourgas Airport, Burgas, BR

+359 899 855 034

Sofia Airport - Terminal 2, Sofia, SF

+359 2945 9217

53 Nikola Vaptsarov Blvd, Sofia, SF

+359 2439 1222

Varna Airport, Varna, VN

+359 899 855 036

Royal Sun Complex, Sunny Beach, BR

+359 899 855 036

Plovdiv Int Airport, Plovdiv, PD

+359 899 855 032

Europcar car rental locations in Bulgaria

7 Locations See all locations

Bourgas International AirportArrivals Hall, Burgas, BR

+359 884 111 143

1 Bulgaria Blvd, Sofia, SF

+359 2945 9283

115, Tsarigradsko Shosse Blvd., Sofia, SF

+359 2945 9283

Sofia International AirportArrival Hall,1 Hristofor Kolumb Bu, Sofia, SF

+359 2945 9283

Sofia International AirportArrival Hall,1 Hristofor Kolumb Bu, Sofia, SF

+359 2945 9266

Varna International AirportArrivals Hall, Varna, VN

+359 884 666 680

Meet & GreetPlovdiv Airport, Plovdiv, PD

+359 884 816 666
Top tips for renting a car in Bulgaria
Getting around Bulgaria via public transport can be more difficult and limiting than renting a car, due to the lack of an accessible, centralized system; plus, they use a Cyrillic alphabet. Many private companies operate long-distance buses, while towns and cities have their own bus systems that often operate older vehicles on routes that aren't always accessible without asking a local for help. Transfers are common even between short distances.
A car can get you from A to B, but you may want to rent a 4x4 if you plan to explore the mountainous regions. Bulgaria can experience heavy snowfall in the winter, so make sure to equip your vehicle with tire chains if you plan to visit any of the more mountainous regions in the winter months.
There are numerous safety items that you'll be legally required to have in your car while driving in Bulgaria. You'll need a fire extinguisher, a reflective jacket, a first-aid kit and a hazard triangle in order to legally drive in the country. When you rent a car in Bulgaria, all of these things should be included with the rental, but taking a quick look to make sure everything is there can potentially get you out of a ticket.
If you're planning on crossing the border into neighboring countries like Macedonia, Serbia, Romania or Greece, you'll need to obtain permission from your rental car agency first. The proper insurance and a "green card" that shows proof of insurance are essential for crossing the borders into neighboring countries successfully. As with crossing any border, make sure you have your passport/visa, your ID and your rental car papers on hand.
FAQs about renting a car in Bulgaria
How much does it cost to rent a car in Bulgaria?
On average a rental car in Bulgaria costs RM 40 per day.
What is the cheapest car rental company in Bulgaria?
In the past 72 hours, the cheapest rental cars were found at MEXRENTACAR (RM 30/day), NU Car (RM 61/day) and Sixt (RM 101/day).
What is the best rental car company in Bulgaria?
Based on ratings and reviews from real users on KAYAK, the best car rental companies in Bulgaria are Alamo (9.6, 2 reviews), GREEN MOTION (9.6, 1 reviews), and Top Rent-A-Car (8.8, 1 reviews).
How can I find car rentals near me in Bulgaria?
Take a look at our extensive car rental location map to find the best rental cars near you.
What is driving like in Bulgaria?
Driving in Bulgaria depends on where you are in the country. The driving conditions can vary widely from metropolitan cities like Sofia or Varna to the rural areas. Sudden lane changes and drivers overtaking you on the shoulder are a couple of the things to keep an eye out for.
How old do you have to be to hire a car in Bulgaria?
To rent a car in Bulgaria, you must be over the age of 21. However, as in the US, travelers under the age of 25 who plan on renting a car will often be subjected to additional surcharges. If you're a new driver, then take note that your license must have been valid for at least one year to rent a car in Bulgaria.
How much does petrol cost in Bulgaria?
Make sure to budget appropriately for petrol when renting a vehicle in Bulgaria, as the petrol prices are almost twice what they are in the United States. The average price of petrol in the US sits at around 4.3 BGN (2.50 USD) per gallon, while a gallon of fuel in Bulgaria will cost you closer to the equivalent of around 8.5 BGN (4.85 USD).
What are the speed limits in Bulgaria?
Speed limits in Bulgaria are unique in that they are different for cars, buses and motorcycles. For cars, the speed limit in towns is 50 km/h (31 mph), the speed limit outside of town limits is 90 km/h (56 mph), the speed limit on expressways is 120 km/h (75 mph) and the speed limit on motorways is 140 km/h (87 mph).
Popular car rental locations
The rates displayed include all taxes and fees for hire cars for the class listed and were found by KAYAK users in the last 24 hours. Hires are subject to change and may not be available on all hire cars listed or dates of travel. Some hire car providers charge additional fees for other services (GPS, infant car seats, etc.). Please check the hire cars providers' sites.