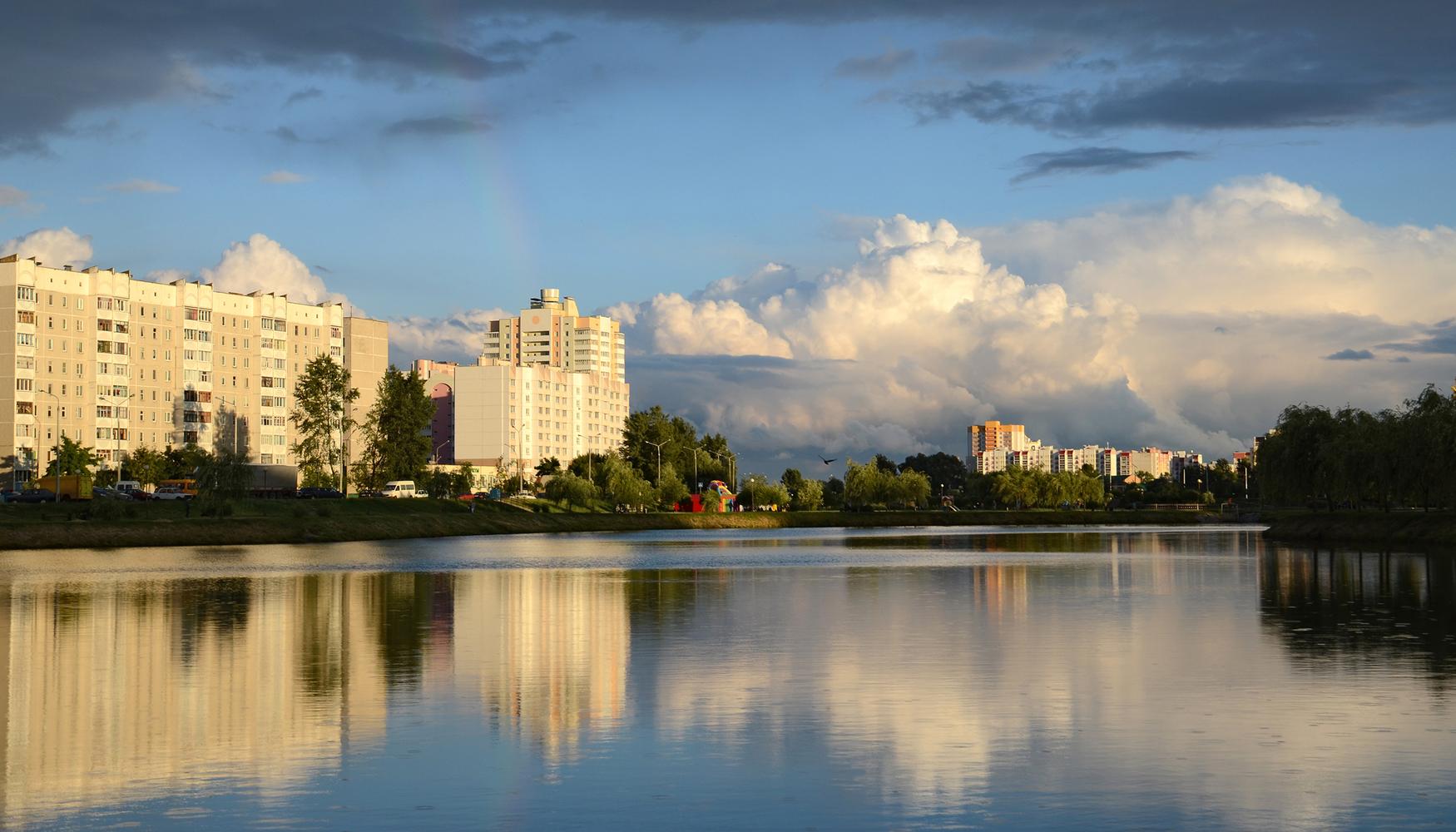 Car rental locations in Belarus
Car rental directory
keddy by Europcar car rental locations in Belarus

16 Locations See all locations

Brest Railway Station, Brest, BR

Sovetskaya Str. 67, Brest, BR

Pervomayskaya Str. 109, Main Entrance To The Station, Mogilev, MA

Meet And Greet Only- Pervomayskaya Str. 109, Mogilev, MA

Privokzalnaya Sq. 3, Main Entrance To The Station, Gomel, HO

Nezavisimosti Av 11 2 416, Minsk, HM

1E Dzerzhinsky Av.- Reception Desk, Minsk, HM

Pobediteley Av. 59- Reception Desk, Minsk, HM

Minsk International Airport- Gate 3-4, Minsk, HM

Privokzalnaya Str. 3- Waiting Room, Minsk, HM

20 Pobediteley Av., Meet&Greet At Arrival Hall, Minsk, HM

28 Internatsionalnaya Str., Meet&Greet At Arrival Hall, Minsk, HM

Krasnoarmejskaya Str., Meet&Greet At Arrival Hall, Minsk, HM

Minsk - Railway Station, Minsk, HM

Budennogo St. 37, Main Entrance To The Station, Grodno, HR

Meet And Greet Only- Kosmonavtov Str. 10, Vitebsk, VI

Europcar car rental locations in Belarus

15 Locations See all locations

Privokzalnaya Sq. 1Main Entrance To The Station, Brest, BR

+375 293 374 990

Sovetskaya Str. 67, Brest, BR

+375 293 374 990

Pervomayskaya Str. 109Main Entrance To The Station, Mogilev, MA

+375 291 336 553

Irininskaya Str 25 Office 26, Gomel, HO

+375 291 901 017

Pobediteley Av. 59Reception Desk, Minsk, HM

+375 291 336 553

Privokzalnaya Str. 3Waiting Room 3rd Floor, Minsk, HM

+375 291 336 553

28 Internatsionalnaya Str.Meet&greet At Arrival Hall, Minsk, HM

+375 291 336 553

20 Pobediteley Av.Meet&greet At Arrival Hall, Minsk, HM

+375 291 336 553

Nezavisimosti Av 11 2 416Hotel Lobby, Minsk, HM

+375 291 336 553

Minsk International AirportGate 1-2 Arrival, Minsk, HM

+375 291 336 553

1e Dzerzhinsky Av.Reception Desk, Minsk, HM

+375 291 336 553

Krasnoarmejskaya Str.Meet&greet At Arrival Hall, Minsk, HM

+375 291 336 553

Pobediteley Av. 9, Hotel Lobby, Minsk, HM

+375 291 336 553

Budennogo Str. 48a Office 11, Grodno, HR

+375 291 336 553

Kosmonavtov Str. 10Main Entrance To The Station, Vitebsk, VI

+375 291 336 553

Sixt car rental locations in Belarus

9 Locations See all locations

20 Pobediteley Avenue, Minsk, HM

+375 296 044 482

9 Pobediteley Avenue, Minsk, HM

+375 296 044 482

Pritytskogo str 156, 12th fl, Minsk, HM

+375 296 044 482

National Airport Minsk, Minsk, HM

+375 296 044 482

13 Kirova str., Minsk, HM

+375 296 044 482

Pryvakzalnaja Plosca 3, Minsk, HM

+375 296 044 482

Pobediteley Avenue 59, Minsk, HM

+375 296 044 482

Dzerzhinsky Avenue 1E, Minsk, HM

+375 296 044 482

Nezavisimosti Avenue 169, Minsk, HM

+375 296 044 482

Sunnycars car rental locations in Belarus

2 Locations See all locations

Minsk International Airport, Minsk, HM

Nezavisimosti Av 11/2 Room 516, Minsk, HM

INTERRENT car rental locations in Belarus

2 Locations See all locations

Desk in terminal 3-4, Belarus, Minsk, Minsk, HM

Privokzalnaya Sq. 3, Minsk, HM

Budget car rental locations in Belarus

2 Locations See all locations

National Airport Minsk 2, Minsk, HM

Hotel Minsk, Minsk, HM

Avis car rental locations in Belarus

2 Locations See all locations

Nezavisimosti Av 11 2 Room 516, Minsk, HM

+375 173 347 990

Smolevichi District, Minsk, HM

+375 173 347 990

Rentmotors car rental locations in Belarus

1 Location See all locations

Minsk International Airport Gate 1-2 ArrivalGate 3-4, Minsk, HM

+375 296 301 530

Hertz car rental locations in Belarus

1 Location See all locations

Arrival Gate 2, Minsk Apt, Minsk, HM

+375 029 630 1530
FAQs about renting a car in Belarus
What is the best rental car company in Belarus?
Based on ratings and reviews from real users on KAYAK, the best car rental companies in Belarus are Avis (7.6, 2245 reviews), Budget (7.4, 4184 reviews), and Sixt (6.4, 1 reviews).
How can I find car rentals near me in Belarus?
Take a look at our extensive car rental location map to find the best rental cars near you.
Popular car rental locations
The rates displayed include all taxes and fees for hire cars for the class listed and were found by KAYAK users in the last 24 hours. Hires are subject to change and may not be available on all hire cars listed or dates of travel. Some hire car providers charge additional fees for other services (GPS, infant car seats, etc.). Please check the hire cars providers' sites.