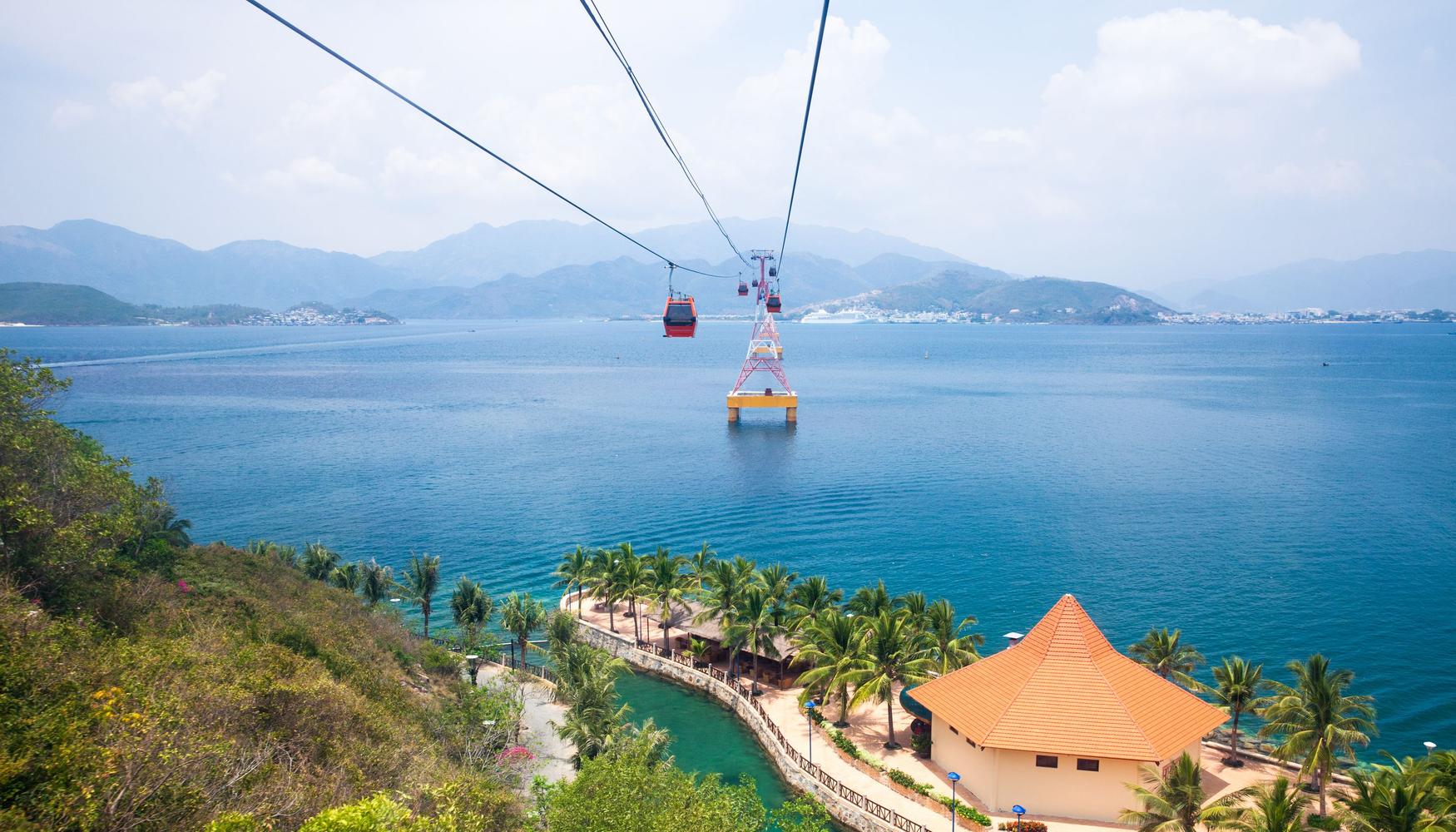 Car rental locations in Vietnam
Car rental directory
Avis car rental locations in Vietnam

6 Locations See all locations

Ho CHi Minh City Airport, Ho Chi Minh City, HC

+84 854 458 538

44 Vu Tong Phan Street, Ho Chi Minh City, HC

+84 286 296 8555

5F Gami Group Building, Hanoi, HN

+84 243 795 7786

Hanoi Noi Bai Apt, Hanoi, HN

+84 437 956 053

68 Nguyen Huu Tho Meet & Greet, Da Nang, DA

+84 236 361 388

68 Nguyen Huu Tho, Da Nang, DA

+84 236 361 388

Hertz car rental locations in Vietnam

2 Locations See all locations

12f St B7 Apt Ct4b, Nha Trang, KH

+84 258 627 1917

221 Han Thuyen, Da Nang, DA

+84 236 355 0646

Dollar car rental locations in Vietnam

1 Location See all locations

64 Road 38, Ho Chi Minh City, HC

+84 902 480 586
Top tips for renting a car in Vietnam
Renting a car can be a good way to explore areas of Vietnam like the Central and Northern Highlands, which are otherwise often only accessible through a tour group. Driving from Hanoi in the north to Ho Chi Minh City in the south is also a popular route that takes in much of the coast and that often is a quicker option than the slow and often overcrowded train service.
Although foreign drivers are now officially allowed to rent a car in Vietnam, most car hire agencies (including international ones like Avis and Hertz) will only offer cars with chauffeurs. Given driving conditions across the country, this may be preferable for many travelers, but be mindful that you might be expected to make a few small extra payments, such as tips or a daily lunch for the driver.
There are no laws on the use of child car seats in Vietnam, and many rental agencies are not able to provide them. It is worth checking in advance to find out if they are available, but if not, you might wish to consider bringing your own travel car seat from home. Note that seatbelts are mandatory in the driver seat and front passenger seat.
Anyone considering cross-border travel with a rental car in Vietnam should be aware that this is not usually allowed if you're the one driving the car. Renting a car with a driver, however, may allow you to travel across borders into neighboring countries like Cambodia and Laos; be sure to check with the agency in advice. Stricter rules usually apply for Vietnam's northern neighbor, China.
FAQs about renting a car in Vietnam
What is the best rental car company in Vietnam?
Based on ratings and reviews from real users on KAYAK, the best car rental companies in Vietnam are Alamo (8.7, 6472 reviews), Enterprise (8.1, 6 reviews), and Budget (7.4, 4172 reviews).
How can I find car rentals near me in Vietnam?
Take a look at our extensive car rental location map to find the best rental cars near you.
How much does it cost to rent a car for a week in Vietnam?
On average a rental car in Vietnam costs RM 19,221 per week (RM 2,746 per day).
How much does it cost to rent a car long term for a month in Vietnam?
On average a rental car in Vietnam costs RM 82,378 per month (RM 2,746 per day).
What is driving like in Vietnam?
Major cities are extremely congested during rush hours and feature a substantial number of scooters, while rural roads can be in bad conditions and are subject to landslides or potholes, especially during the rainy season. Dangerous driving is an extreme hazard, meaning that drivers should be very experienced to rent a car in Vietnam.
How old do you have to be to hire a car in Vietnam?
It is possible to rent a car in Vietnam with an International Driver's Permit (IDP), which must be presented alongside a domestic driver's license and passport. In theory, the driver should be at least 21 years of age and have held his or her domestic license for a minimum of one year. Anyone who intends to rent a car in Vietnam for a long period of time may wish to consider getting a temporary local driver's license, which involves a bureaucratic process taking around a week.
How much does petrol cost in Vietnam?
Fueling opportunities are frequent in Vietnam, with options ranging from regular petrol stations to small roadside stalls selling fuel from plastic bottles. It is advised to always fuel up at a proper petrol station with pumps where possible, as vendors sometimes try to water down the fuel. Expect to pay around VND 21,500 (USD 0.90) for a liter of petrol and 18,000 VND (0.75 USD) for a liter of diesel, which is equivalent to VND 81,270 (3.40 USD) for a gallon of petrol and 2.83 USD for a gallon of diesel.
What are the speed limits in Vietnam?
The official speed limits in Vietnam can vary across the country, so it is important to always keep an eye out for signs. As a general rule, drivers should stick to 30-40 km/h (19-25 mph) in urban areas and 40-60 km/h (25-37 mph) on rural roads.
Popular car rental locations
The rates displayed include all taxes and fees for hire cars for the class listed and were found by KAYAK users in the last 24 hours. Hires are subject to change and may not be available on all hire cars listed or dates of travel. Some hire car providers charge additional fees for other services (GPS, infant car seats, etc.). Please check the hire cars providers' sites.