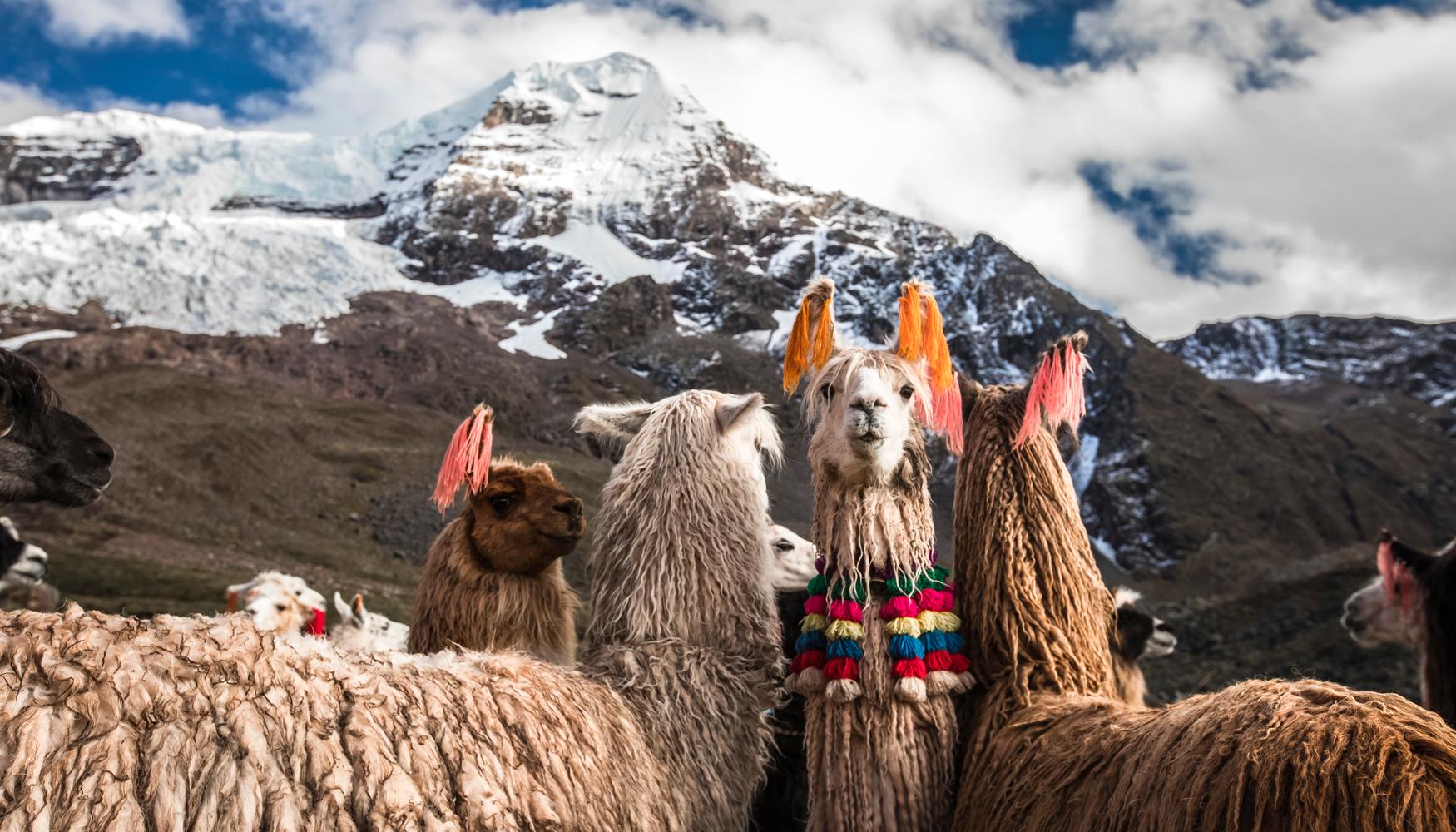 Car rental locations in Peru
Car rental directory
Hertz car rental locations in Peru

10 Locations See all locations

Km9 Carretera Pimentel, Chiclayo, LB

+51 7469 4011

Apto Jose Abelardo Quinonez, Chiclayo, LB

+51 7445 3304

Aeropuerto International, Piura, PI

+51 979 350 509

Pasaje Tello 215, Lima, LMA

+51 1445 5716

Avenida Elmer Faucet, Lima, LMA

+51 1517 2402

Av Javier Prado Este 6517, Lima, LMA

+51 1642 0101

Palacio Viejo 214, Arequipa, AR

+51 1445 5716

A/p Rodriguez Ballon, Arequipa, AR

+51 5426 9414

Av Velasco Astete F-28 Wanchaq, Cusco, CS

+51 8450 0926

Av Velasco Astete F-28 Wanchaq, Cusco, CS

+51 8450 0926

Sixt car rental locations in Peru

7 Locations See all locations

Av. Bolognesi, Chiclayo, LB

+51 1444 3050

Corpac 247, Piura, PI

+51 1444 3050

Ruta al Aeropuerto 104, Trujillo, LL

+51 1444 3050

Distrito de Bellavista, Jaén, CJ

+51 1444 3050

Elmer Faucett, Lima, LMA

+51 981 243 195

Cantuarias 341, Lima, LMA

+51 1444 3050

Velasco Astete, Cusco, CS

+51 951 284 733

keddy by Europcar car rental locations in Peru

6 Locations See all locations

Av. Galvez Barrenechea 1047, San Borja, Lima, LIMA 41, Lima, LMA

+51 1225 4848

Meet And Greet- Av.Elmer Faucett ,Callao, Lima, LMA

Meet & Greet - Arrivals Exit, Avenida Ejercito 1038 Cayma, Arequipa, Arequipa, AR

+51 5438 4878

Pasaje Chili 111 Vallecito Arequipa, Arequipa, AR

Calle Saphy 639 Centro Historico- Del Cusco, Cusco, CS

Calle Saphy 639, Cuzco, Cusco, CS

Europcar car rental locations in Peru

6 Locations See all locations

Meet & GreetCentro Aereo Comercial - Ofic 106 E, Lima, LMA

+51 1610 1331

Av. Galvez Barrenechea 1047San Borja, Lima, LMA

+51 1225 4848

Meet & Greet - Arrivals ExitAvenida Ejercito 1038 Cayma, Arequipa, AR

+51 5438 4878

Avenida Ejercito 1038 Cayma, Arequipa, AR

+51 5438 4878

Avenida Velasco Astete F-21a, Cusco, CS

+51 8426 9672

Avenida Velasco Astete F-21a, Cusco, CS

+51 8426 9672

Enterprise car rental locations in Peru

6 Locations See all locations

Piura Intl Airport Terminal, Piura, PI

+51 968 019 710

Av Elmert Faucett IntlAirport Jorge Chavez Callao 1, Lima, LMA

+51 1574 1374

Jiron Los Jilgueros Cuadra 22nd Door Mitsui La Molina, Lima, LMA

+51 972 066 294

28 De Julio AvenueMiraflores 427, Lima, LMA

+51 1574 1374

Los Portales Parking,el ParqueStreet 150, San Isidro Lim 27, Lima, LMA

+51 959 176 209

At The Arequipa Airport, Arequipa, AR

+51 5465 0880

Budget car rental locations in Peru

6 Locations See all locations

Av Elmer Faucett Callao, Lima, LMA

+51 1517 1880

Av Jose Larco 998, Lima, LMA

+51 1444 4546

Av. Francisco Bolognesi No.808, Lima, LMA

+51 1204 4400

Avenida Domingo Orue 712, Lima, LMA

+51 1300 1647

Av. Primavera 1318, Lima, LMA

+51 1344 1142

Av Emilio Cavenecia 173, Lima, LMA

+51 1489 9325

Sunnycars car rental locations in Peru

5 Locations See all locations

Avenida Elmer Faucett, Lima, LMA

Av. Galvez Barrenechea 1047, Lima, LMA

Avenida Ejercito 1038 Cayma, Arequipa, AR

Calle Saphy 639, Cusco, CS

Avenida El Sol 804, Cusco, CS

National car rental locations in Peru

5 Locations See all locations

Piura Airport Terminal, Piura, PI

+51 944 346 885

Los Portales ParkingEl Parque Street, Lima, LMA

+51 959 176 209

Av Elmert Faucett IntlAirport, Jorge Chavez Callao 1, Lima, LMA

+51 1517 1855

28 De Julio AvenueMiraflores 427, Lima, LMA

+51 932 105 022

At The Arequipa Airport, Arequipa, AR

+51 5465 4262

Alamo car rental locations in Peru

5 Locations See all locations

Piura Intl Airport Terminal, Piura, PI

+51 944 346 570

Los Portales ParkingEl Parque Street, Lima, LMA

+51 959 176 209

Av Elmert Faucett IntlAirport, Jorge Chavez Callao 1, Lima, LMA

+51 1575 1111

28 De Julio AvenueMiraflores 427, Lima, LMA

+51 1302 1979

At The Arequipa Airport, Arequipa, AR

+51 965 184 338

Thrifty car rental locations in Peru

3 Locations See all locations

Llegadas Internacionales, Lima, LMA

+51 1517 2402

Pasaje Tello 215 Miraflores, Lima, LMA

+51 1444 3050

Av. La Encalada 1388, Lima, LMA

+51 1445 5552

Dollar car rental locations in Peru

3 Locations See all locations

Llegadas Internacionales, Lima, LMA

+51 1517 2402

Pasaje Tello 215 Miraflores, Lima, LMA

+51 1444 3050

Av. Javier Prado Este 6517, Lima, LMA

+51 1642 0101

Zügig Rent A Car car rental locations in Peru

2 Locations See all locations

Lima International AirportMeet & Greet, Met In Arrivals, Lima, LMA

+51 1488 8400

Avenida Arequipa 5265, Lima, LMA
Top tips for renting a car in Peru
While the majority of the country is connected by a bus system, buses can be crowded and might limit what you can see of the countryside. Renting your own car in Peru also gives you the flexibility to travel on your own schedule, as bus departures will vary depending on the location.
If you're planning to rent a car in Peru with the intention to explore the country's mountainous areas and the other places outside of Lima and other large cities, you'll need a four-wheel drive vehicle to get around. Rural roads in Peru are often poorly maintained, and a four-by-four will make these areas easier to navigate on your own.
The laws regarding child restraints in Peru are only specific about the position of children within the vehicle. Children under the age of 12 must be in the back seat. One other rule states that children under the age of three must be secured in a child restraint system that is appropriate for their age. Larger rental agencies like Hertz have child seats available for reservation, or you can bring your own if you're already traveling with one on hand.
If you're renting a car in Peru with the hope of taking it across the border to Bolivia or Argentina, it's important to know that rental car agencies will not allow you to take their vehicles out of the country. If you're planning on venturing out of Peru, you'll have to fly or take one of the international buses.
FAQs about renting a car in Peru
How much does it cost to rent a car in Peru?
On average a rental car in Peru costs RM 62 per day.
What is the cheapest car rental company in Peru?
In the past 72 hours, the cheapest rental cars were found at Thrifty (RM 82/day), Hertz (RM 94/day) and NU Car (RM 215/day).
What is the best rental car company in Peru?
Based on ratings and reviews from real users on KAYAK, the best car rental companies in Peru are National (9.6, 2 reviews), Localiza (9.6, 1 reviews), and Alamo (8.7, 6482 reviews).
How can I find car rentals near me in Peru?
Take a look at our extensive car rental location map to find the best rental cars near you.
What is driving like in Peru?
Driving in Peru varies greatly based on where you are in the country. In big cities like Lima, traffic can be congested, while you can travel for several miles on the road in the countryside without seeing another vehicle. You'll drive on the right side of the road in Peru, and horns are a common way to communicate with other drivers.
How old do you have to be to hire a car in Peru?
The minimum age to rent a car in Peru ranges from 21 to 25, depending on the agency you choose. Budget and a handful of other larger, multi-national rental car agencies allow people 21 years and up to rent a car, while others will rent only to drivers at least 23 or 25 years old. You'll need your passport to rent a car in Peru, but you won't need an international driving permit.
How much does petrol cost in Peru?
Filling up your petrol tank in Peru will cost you a bit more than filling up in the US, as petrol is nearly twice as expensive. A gallon of petrol will cost you an average of 14.72 PEN (4.39 USD).
What are the speed limits in Peru?
The speed limits in Peru are similar to the limits in Europe and the US, but perhaps a bit slower. In school and hospital zones, the speed limit is 30 km/h (19 mph). If you're traveling on smaller roads in cities and towns, the limit will be around 40 km/h (25 mph). Speed limits in urban areas go up to 60 km/h (37 mph), and the speed limits on the expressway go up to 100 km/h (62 mph).
Popular car rental locations
The rates displayed include all taxes and fees for hire cars for the class listed and were found by KAYAK users in the last 24 hours. Hires are subject to change and may not be available on all hire cars listed or dates of travel. Some hire car providers charge additional fees for other services (GPS, infant car seats, etc.). Please check the hire cars providers' sites.