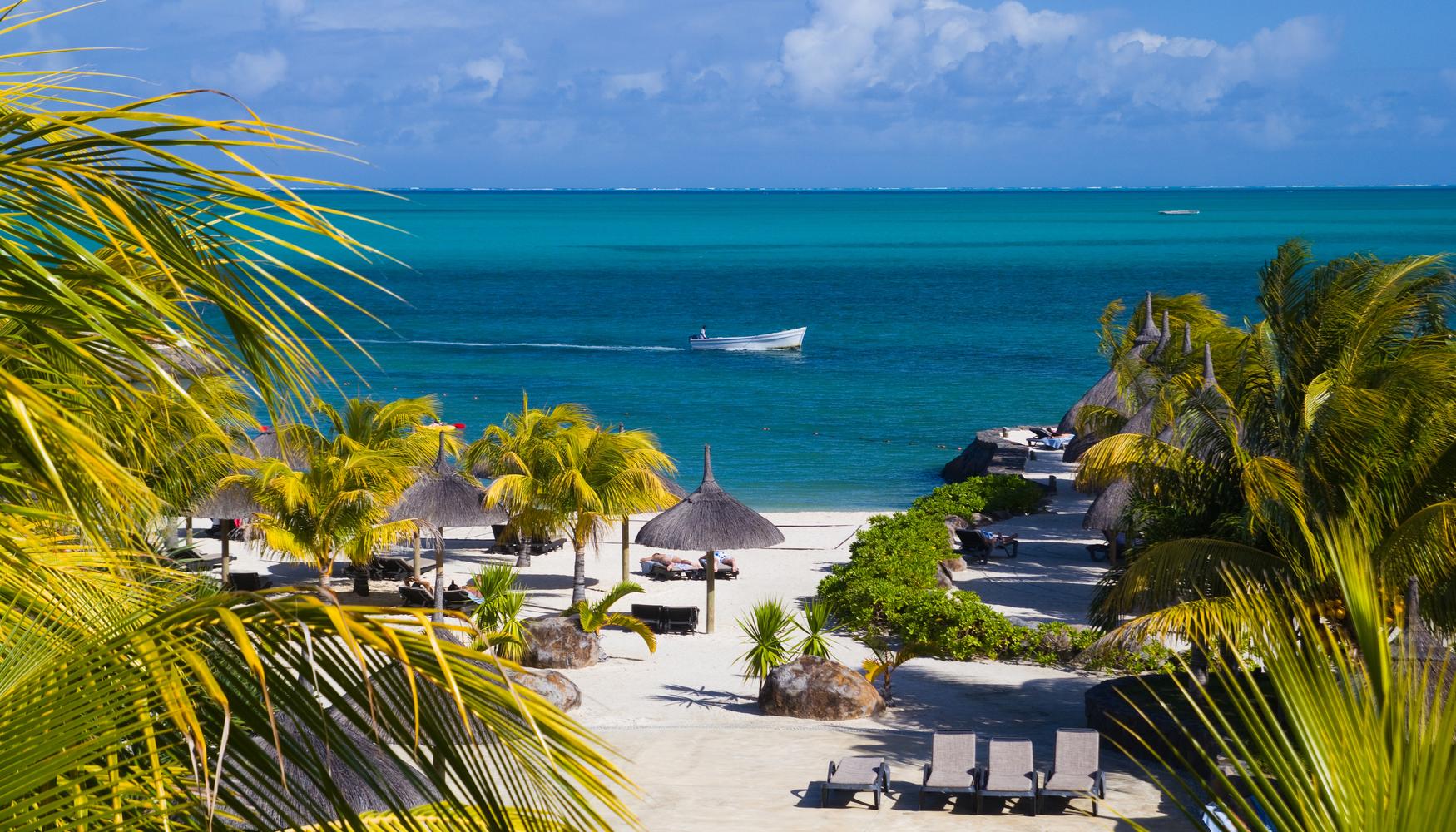 Car rental locations in Mauritius
Car rental directory
1First Car Rental car rental locations in Mauritius

48 Locations See all locations

3 Delta Lane, Quatre Bornes, PW

+230 210 3030

Balaclava City OfficeMaritime Hotel , Balaclava, Balaclava, PA

Mauritius City OfficeClub Med Albion, Albion, BL

Plage hotel, Belle Mare, FL

+230 727 8374

Mauritius City OfficeEmeraude Beach Attitude, Belle Mare, FL

Mauritius City OfficeThe Residence Mauritius, Belle Mare, FL

Mauritius City OfficeLux* Belle Mare, Belle Mare, FL

Mauritius City OfficeAmbre Hotel, Belle Mare, FL

Mauritius City OfficeSolana Beach Hotel, Belle Mare, FL

Mauritius City OfficeVillas Pointe Aux Roches, Chemin Grenier, SA

First Car Rental Office, Kapu Kai Complex, Grand Baie, RR

Morne City OfficePavillons (lux) Hotel, Le Morne, BL

Mauritius City OfficeDinarobin Resort & Spa, Le Morne, BL

Mauritius City OfficeThe St. Regis Resort, Le Morne, BL

Mauritius City OfficeHotel Riu Le Morne, Le Morne, BL

Mauritius City OfficeHotel Riu Creole, Le Morne, BL

Mauritius City OfficeLe Prince Maurice Hotel, Poste de Flacq, FL

Mauritius City OfficeKlondike Hotel, Flic en Flac, BL

First Car Rental Office, Coastal Road, Flic en Flac, BL

Villas Caroline Hotel, Flic en Flac, Flic en Flac, BL

Sir Seewoosagur Ramgoolam International Airport, A10 Royal Road, Plaine Magnien, Grand Port District, Mahébourg, GP

+230 637 8686

Bel Ombre City OfficeMovenpick Hotel, Bel Ombre, SA

Mauritius City OfficeHeritage Villas Valriche, Bel Ombre, SA

Mauritius City OfficeHeritage Le Telfair Resort, Bel Ombre, SA

Mauritius City OfficeHeritage Awali Golf & Spa, Bel Ombre, SA

Outrigger Hotel, Royal Road, Bel Ombre, SA

Tamassa hotel, Bel Ombre, SA

+230 727 8374

Mauritius City OfficeHotel So Sofitel, Bel Ombre, SA

Mauritius City OfficeMaradiva Villas Resort & Spa, Wolmar, BL

Mauritius City OfficeTamarina Bay, Tamarin, BL

Mauritius City OfficeLe Surcouf - Hotel And Spa, Palmar, FL

Mauritius City OfficeMaritim Crystal Beach Hotel, Palmar, FL

Old Pailles RoadPailles, Port Louis, PL

+230 210 3030

6, St Denis St, Port Louis, PL

Mauritius City OfficeHaute Rive Azuri Hotel, Roches Noires, RR

Mauritius City OfficeRadisson Blu Azuri Resort &spa, Roches Noires, RR

Mauritius City OfficeLa Palmeraie Hotel, Curepipe, PW

Mauritius City OfficeLaguna Beach Hotel & Spa, Grande Rivière Sud Est, FL

Mauritius City OfficeFour Seasons Resort, Grande Rivière Sud Est, FL

Mauritius City OfficeLakaz Chamarel Exclusive Lodge, Chamarel, BL

Mauritius City OfficeSilver Beach Hotel, Trou d'Eau Douce, FL

Mauritius City OfficeTropical Attitude Hotel, Trou d'Eau Douce, FL

Mauritius City OfficeLe Touessrok Hotel, Trou d'Eau Douce, FL

Mauritius City OfficeFriday Attitude Hotel, Trou d'Eau Douce, FL

Le Meridien Hotel, Royal Road, Pointe aux Piments, PA

Mauritius City OfficeMariposa Hotel, Grande Rivière Noire, BL

Mauritius City OfficeLe Morne Angler's Club, Grande Rivière Noire, BL

Mauritius City OfficeMarguery Exclusive Villas, Grande Rivière Noire, BL

Avis car rental locations in Mauritius

26 Locations See all locations

Royal Road, Grand Gaube, RR

+230 204 9000

Terre Rouge, Balaclava, PA

+230 427 6312

One & Only Le St Geran, Belle Mare, FL

+230 401 1688

Poste De Flacq, Belle Mare, FL

+230 402 2600

Choisy Road, Belle Mare, FL

+230 402 3636

Coastal Road, Belle Mare, FL

+230 402 2000

Royal Road, Grand Baie, RR

+230 209 2000

Morne Brabant, Le Morne, BL

+230 401 4000

St Regis Beach Resort, Le Morne, BL

+230 427 6312

The Sands Resort, Flic en Flac, BL

+230 403 1200

Hilton(Mauritius) Resort & Spa, Flic en Flac, BL

+230 403 1000

Wolmar, Flic en Flac, BL

+230 453 8700

Coastal Road, Flic en Flac, BL

+230 427 6312

Wolmar, Flic en Flac, BL

+230 453 8441

Point Jerome, Mahébourg, GP

+230 604 1000

Blue Bay, Mahébourg, GP

+230 631 9529

(Sir Seewoosagur Ramgoolam), Mahébourg, GP

+230 637 3100

Coastal Road, Pointe aux Canonniers, PA

+230 263 7999

Coastal Road, Pointe aux Canonniers, PA

+230 263 8509

Sir Guy Forge Quatre Bornes, Port Louis, PL

+230 210 6335

Royal Road, Trou Aux Biches, PA

+230 265 6552

Mont Choisy, Trou Aux Biches, PA

+230 265 6485

Coastal Road, Trou d'Eau Douce, FL

Royal Road, Trou d'Eau Douce, FL

+230 419 2451

Village Lane Hall, Pointe aux Piments, PA

+230 204 3333

The Oberoi Hotel, Pointe aux Piments, PA

+230 204 3600

SURPRICE CAR RENTAL car rental locations in Mauritius

20 Locations See all locations

Balaclava delivery, Balaclava, PA

Turtle Bay, Balaclava, Balaclava, PA

Meet & Greet Service at Hotel ReceptionBaie aux Tortues, Le Goulet Rd, Balaclava, PA

Meet & Greet Service at Hotel ReceptionTurtle Bay, Balaclava, PA

Balaclava Hotel Ravenala Attitude, Balaclava, PA

B11 Suryamukhi Road, opposite to labour office (Near Super U), Grand-Baie , Mauritius, Grand Baie, RR

Meet & Greet Service at Hotel ReceptionRoyal Rd, Grand Baie, RR

Meet & Greet Service at Hotel ReceptionCoastal Road, Grand Baie, RR

Meet & Greet Service at Hotel ReceptionLa Pointe aux Canonniers, Grand Baie, RR

Meet & Greet Service at Hotel ReceptionRoute Royale, Grand Baie, RR

Chemin 20 Pieds, Grand Baie, RR

Grand Gaube Coastal Road, Grand Baie, RR

Mauritius airport, Mahébourg, GP

Duke of Edinburgh Ave, Port Louis, PL

Pointe Aux Piments Downto, Pointe aux Piments, PA

Coastal Road, Pointe aux Piments, PA

Pointe Aux Pimes Delivery, Pointe aux Piments, PA

B38, Pointe Aux Piments Hotel Recif Attitude, Pointe aux Piments, PA

Meet & Greet Service at Hotel ReceptionVillage Hall Lane, Pointe aux Piments, PA

Meet & Greet Service at Hotel ReceptionCoastal Road, Pointe aux Piments, PA

Hertz car rental locations in Mauritius

14 Locations See all locations

Paul&virginie Hotel, Grand Gaube, RR

+230 670 4301

Coastal Road, Blue bay, GP

+230 670 4301

Le Palmar Beach Resort, Belle Mare, FL

+230 670 4301

Coin De Mire Village Hotel, Cap Malheureux, RR

+230 670 4301

Le Mauricia Hotel, Grand Baie, RR

+230 670 4301

Le Royal Palm Hotel, Grand Baie, RR

+230 670 4301

Grand Baie, Grand Baie, RR

+230 670 4301

Le Lorne Le Paradis Hotel, Le Morne, BL

+230 670 4301

Club Med, Pointe aux Canonniers, PA

+230 670 4301

Hotel Le Canonnier, Pointe aux Canonniers, PA

+230 670 4301

Seewoosagur Ramgoolaam, Curepipe, PW

+230 637 3219

Trans Maurice Ltd, Curepipe, PW

+230 604 3000

Trou Aux Biches Htl, Trou Aux Biches, PA

+230 670 4301

Le Victoria Hotel, Pointe aux Piments, PA

+230 670 4301

Sixt car rental locations in Mauritius

13 Locations See all locations

5 Ave.Bernardin de SaintPierre, Quatre Bornes, PW

Turtle Bay, Balaclava, PA

Royal Road, Calodyne, RR

Royal Road, Belle Mare, FL

Balaclava, Terre Rouge, PA

Royal Road, Cap Malheureux, RR

Coastal Road, Le Morne, BL

Wolmar, Flic en Flac, BL

Sir Seewoosagur Ramgoolam AP, Mahébourg, GP

Coastal Road, Saint Felix, SA

Coastal Road, La Pelouse, Trou d'Eau Douce, FL

La Pelouse, Trou d'Eau Douce, FL

Royal Road, Pointe aux Piments, PA

Morisoleil Car Rental car rental locations in Mauritius

11 Locations See all locations

Delivery and collection to the hotelSt Jean, Quatre Bornes, Quatre Bornes, PW

Shopping Mall ParkingPhoenix, Mauritius, Vacoas-Phoenix, PW

Tourista Mauritius, Thompson Road, Vacoas-Phoenix, PW

La Croisette-Grand Baie, B45 Twenty-Foot Rd, Grand Baie, Grand Baie, RR

Le Morne Road, La Gaulette, Black River Mauritius, Le Morne, BL

Ave President François Mitterrand Centre de Flacq, Mauritius, Poste de Flacq, FL

Corner Road Cascavelle & Flic En Flac Bambous, Mauritius, Flic en Flac, BL

Plaisance Airport Check/in After Hours = Mur 500, Mahébourg, GP

Coastal Road, Bel Ombre, Bel Ombre, SA

Tamarin, Mauritius, Tamarin, BL

marina quay, caudan, port louis, mauritius, Port Louis, PL

Soleiro Rental car rental locations in Mauritius

8 Locations See all locations

BalaclavaBalaclava Downtown, Balaclava, PA

B59, Quatre CocosBelle Mare Downtown, Belle Mare, FL

B11 Suryamukhi Road, opposite to labour office (Near Super U)Grand Baie Downtown, Grand Baie, RR

Le MorneLe Morne Downtown, Le Morne, BL

Wolmar, Flic en FlacFlic En Flac Downtown, Flic en Flac, BL

Sir Seewoosagur Ramgoolam International Airport A10 Royal Road, Plaine MagnienPlaine Magnien Airport, Mahébourg, GP

M2, Port LouisPort Louis Downtown, Port Louis, PL

B38, Trou-aux-BichesTrou aux Biches Downtown, Trou Aux Biches, PA

Pingouin Car car rental locations in Mauritius

8 Locations See all locations

Hotel Coin de MireB13, Royal Road, Grand Gaube, RR

94A Daurades RoadPlaine Magnien, Blue bay, GP

Kuxville CottagesRoute Royale, Cap Malheureux, RR

Merville BeachB13 Route Royale,Vers Perey Bere, Grand Baie, RR

Le Mauricia HotelRte Royal, Trou-aux-Biches, Grand Baie, RR

Ocean Beach Hotel & SpaRoyal Road, Grand Baie, RR

Mauritius airport, Mahébourg, GP

Casa FloridaPereybere, Rivière du Rempart, Pereybèré, RR

OLA Mauritius Car Rental car rental locations in Mauritius

8 Locations See all locations

OLA Mauritius Head OfficeBlue Bay, Blue bay, GP

OLA MauritiusBelle Mare, Belle Mare, FL

OLA MauritiusLe Morne, Le Morne, BL

OLA MauritiusFlic En Flac, Flic en Flac, BL

Mauritius airport, Mahébourg, GP

OLA MauritiusRose Belle, Mahébourg, GP

+230 627 1929

OLA MauritiusPlaine Magnien, Mahébourg, GP

OLA MauritiusGrand Bay, Pointe aux Canonniers, PA

Sunnycars car rental locations in Mauritius

7 Locations See all locations

Royal Palm Hotel, Grand Baie, RR

Le Morne Plage, Le Morne, BL

Allée des cocotiers, Bel Ombre, SA

S.S.R. International Airport, Counter no. 8, Port Louis, PL

3 Delta Lane, Port Louis, PL

Avenue Michael Leal, Port Louis, PL

Village Hall Lane, Pointe aux Piments, PA

Royal Car Rental car rental locations in Mauritius

6 Locations See all locations

Mauritius Airport (MRU), Mahébourg, GP

Rte Royal, Pointe aux Canonniers, Mauritius, Pointe aux Canonniers, PA

Coastal Road, Bel Ombre 742CU00, Mauritius, Bel Ombre, SA

Wolmar Coastal Rd, Flic en Flac , Mauritius, Wolmar, BL

Christian Decotter Cruise Terminal, Port Louis, PL

Village Hall Lane, Pointe aux Biches, Mauritius, Pointe aux Piments, PA

Royal Rent A Car car rental locations in Mauritius

6 Locations See all locations

Rte Royal, Pointe aux Canonniers, Mauritius, Pointe aux Canonniers, PA

Coastal Road, Bel Ombre 742CU00, Mauritius, Bel Ombre, SA

Wolmar Coastal Rd, Flic en Flac , Mauritius, Wolmar, BL

Christian Decotter Cruise Terminal, Port Louis, PL

Mauritius airport, Port Louis, PL

Village Hall Lane, Pointe aux Biches, Mauritius, Pointe aux Piments, PA
Top tips for renting a car in Mauritius
The use of toll roads is a recent phenomenon in Mauritius, so avoiding them will not be too difficult for the foreseeable future; but you might consider using them to avoid heavy congestion on much-used roads and highways, or resort to public transportation. Plans are also in place for a new metro system to address the problem of chronic traffic conditions.
Parking is free and unrestricted outside of Port Louis and other major cities, which will come as a relief to anyone who decides to rent a car in Mauritius. You will need a ticket in order to park in one of the urban centers; those can be obtained from any petrol station you pass. Parking rates are generally about 10 MUR (about 0.30 USD) per half hour and fines are common, so plan accordingly.
There are few traffic lights in use in Mauritius outside of urban areas, so vigilance is required when approaching any intersections or roundabouts in rural areas. Also, there are very strict policies about driving while under the influence, so it is not recommended to drive your rental car if you have had a couple of drinks. Be safe and use a designated driver, or get a cab instead.
Among the major tourist attractions in Mauritius are Black River Gorges National Park in the south and the Le Morne Brabant peninsula in the southwest, where land meets the Indian Ocean. If you love coastal drives, take the A3 south from Port Louis, which becomes Route 89 around Black River, running parallel to the coast through Le Morne and beyond, when it becomes the A9 along the southern coast.
FAQs about renting a car in Mauritius
What is the best rental car company in Mauritius?
Based on ratings and reviews from real users on KAYAK, the best car rental companies in Mauritius are First Car (10.0, 1 reviews), Sixt (7.5, 1064 reviews), and rentalcars.com (6.9, 1424 reviews).
How can I find car rentals near me in Mauritius?
Take a look at our extensive car rental location map to find the best rental cars near you.
What is driving like in Mauritius?
Drivers must use the left side of the road when driving in Mauritius; additionally, front and rear occupants of the rental car are required by law to wear a seatbelt. A valid US license alone is sufficient to operate a rental, as long as your stay does not exceed one month. Thereafter, an International Driver's Permit will be required.
How old do you have to be to hire a car in Mauritius?
When considering whether to rent a car in Mauritius, you should know that the minimum age to rent a car is 21, with the condition that you have been driving at least 1 year prior to renting a vehicle. Most companies will apply a fee for drivers under the age of 24, and you should be advised that this age requirement is 25 at Avis and that the fee charged is 230 MUR (6.68 USD) per day.
How much does petrol cost in Mauritius?
When you need to pull into a petrol station in Mauritius, it's good to have an idea of the fuel prices at the pump. On average, a liter of diesel will cost roughly 35 MUR (1.02 USD) and about 3.85 USD per gallon. Cars using petrol will have to pay about 44 MUR (roughly 1.28 USD) per liter and approximately 4.84 USD for a gallon.
What are the speed limits in Mauritius?
Driving your rental car through the countryside in Mauritius, you should not go faster than 80 km/h (about 50 mph), and if you are anywhere in a city or populated area, then you should not exceed 40 km/h or 25 mph. However, once you reach the highways, you are allowed to accelerate up to 100 km/h (62 mph).
Popular car rental locations
The rates displayed include all taxes and fees for hire cars for the class listed and were found by KAYAK users in the last 24 hours. Hires are subject to change and may not be available on all hire cars listed or dates of travel. Some hire car providers charge additional fees for other services (GPS, infant car seats, etc.). Please check the hire cars providers' sites.