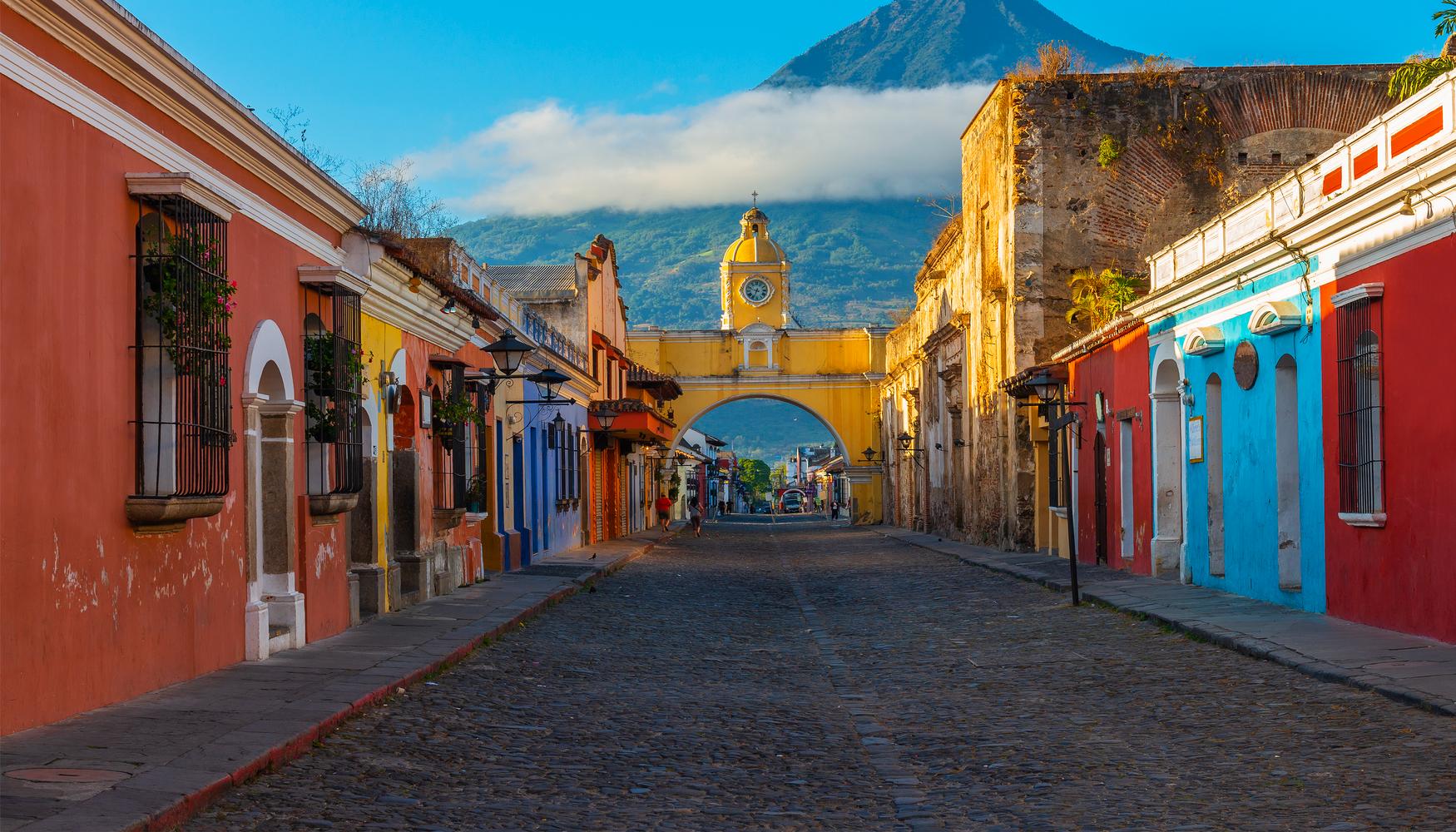 Car rental locations in Guatemala
Car rental directory
Guatemala Rent A Car car rental locations in Guatemala

11 Locations See all locations

3a Calle Poniente Casa 14 - DLa Antigua Guatemala, Antigua, SA

6, 4ta Avenida Norte, Antigua, SA

Avenida Petapa 22-29Zona 12 - Oficina 2 - Centro Comercial del Sur, Guatemala City, GU

+502 2208 9000

Zona 912 Calle 5-54 Zona 9 - Of 15 c.c. Plaza Montufar, Guatemala City, GU

+502 2208 9020

19 Avenida 11-43- Zona 15Vista Hermosa III, Guatemala City, GU

7 Avenida 3-78Frente a Universidad Itsmo, Guatemala City, GU

Boulevard San Cristobal - Centro ComercialPlaza San Cristobal - Sotano Local S7, Guatemala City, GU

5//54, 12 Calle, Guatemala City, GU

Guatemala City airport, Guatemala City, GU

+502 2208 9012

Carretera a Tikal, 200 metros del Aeropuerto Internacional Santa Elena, Peten, Santa Elena (Peten), PE

Mundo Maya International Airport, Peten, Flores, PE

Hertz car rental locations in Guatemala

9 Locations See all locations

3a Calle Oriente 28 A, Antigua, SA

+502 6649 2535

7a Poniente #33 B, Antigua, SA

+502 6679 3848

Av Reforma 14 Calle 0-20 Z 10, Guatemala City, GU

+502 2470 3810

15 Calle 0-31 Zona 10, Guatemala City, GU

+502 5400 5314

Finca Nacl La Aurora Zn13, Guatemala City, GU

+502 2314 4495

7a Ave 14-84 Zona 13 Aurora I, Guatemala City, GU

+502 2314 4444

1 Ave. 13-22 Zona 10, Guatemala City, GU

+502 3274 4411

7a Ave. 15-45 Zona 9, Guatemala City, GU

+502 3274 4414

Santa Elena,flores, Flores, PE

+502 3274 4424

Enterprise car rental locations in Guatemala

9 Locations See all locations

Avenue Hincapié 11-01 Zona 13, Guatemala City, GU

+502 2217 2100

La Aurora Intl AirportAt The Ap Parking Third Level, Guatemala City, GU

+502 2217 2100

7th Avenue 15-45 Zone 9Inside Hotel Barcelo, Guatemala City, GU

+502 2201 3122

Boulevard Los Proceres 24 69Zona 10, Guatemala City, GU

+502 2217 2100

La Aurora Intl AirportAt The Ap Parking Third Level, Guatemala City, GU

+502 2217 2100

Calzada Roosevalt 22-43Zona 11, Guatemala City, GU

+502 2217 2100

Las Americas Avenue, 9-08, Guatemala City, GU

+502 2217 2100

10 Av 31-71, Guatemala City, GU

+502 2217 2100

At Peten Intl Airport, Santa Elena (Peten), PE

+502 2217 2100

Sunnycars car rental locations in Guatemala

8 Locations See all locations

Sexta Avenida Sur 12B, 6th Poniente, Antigua, SA

Guatemala City, GU

14 Calle 7-57 Zona 9, Guatemala City, GU

7th Avenue 15-45 Zone 9, Guatemala City, GU

13th Avenue 14-05 Zone 10, Guatemala City, GU

14 Street 7-71 Zone 9, Guatemala City, GU

Avenue Hincapie 11-01 Zona 13, Guatemala City, GU

Santa Elena (Peten), PE

National car rental locations in Guatemala

8 Locations See all locations

Fifth East Street #11-a, Antigua, SA

+502 7832 2657

14 Street 7-71 Zone 9Cc Plaza 14 Local 3, Guatemala City, GU

+502 2217 2100

La Aurora Intl AirportAt The Ap Parking Third Level, Guatemala City, GU

+502 2217 2100

7th Avenue 15-45 Zone 9Inside Hotel Barcelo, Guatemala City, GU

+502 2201 3122

Avenue Hincapié 11-01 Zona 13, Guatemala City, GU

+502 2217 2100

La Aurora Intl AirportAt The Ap Parking Third Level, Guatemala City, GU

+502 2217 2100

Boulevard Los Proceres 24 69Pradera Zona 10, Guatemala City, GU

+502 2217 2100

At Peten Intl Airport, Santa Elena (Peten), PE

Avis car rental locations in Guatemala

6 Locations See all locations

Aeropuerto Intl Zona 13, Guatemala City, GU

+502 2324 9000

7 Avenida A 3-44, Guatemala City, GU

+502 2324 9000

1 Avenida 12-77, Zona 10, Guatemala City, GU

+502 2331 5619

25 Calle Y 20 Av Col Virginia, Puerto Barrios, IZ

+502 4535 0453

Calle Del Aeropuerto, Puerto Barrios, IZ

+502 4535 0453

Km2 Ruta A Tikal Santa Elena, Flores, PE

+502 7924 8577

Alamo car rental locations in Guatemala

6 Locations See all locations

Fifth East Street #11-a, Antigua, SA

+502 7832 2657

La Aurora Intl AirportAt The Ap Parking Third Level, Guatemala City, GU

+502 2217 2100

Avenue Hincapié 11-01 Zona 13, Guatemala City, GU

+502 2217 2100

7th Avenue 15-45 Zone 9Inside Hotel Barcelo, Guatemala City, GU

+502 2201 3122

La Aurora Intl AirportAt The Ap Parking Third Level, Guatemala City, GU

+502 2217 2100

At Peten Intl Airport, Santa Elena (Peten), PE

+502 2217 2100

Payless car rental locations in Guatemala

3 Locations See all locations

9 Avenida, Areas As1-6 Y As1-7, Guatemala City, GU

+502 2261 2571

15 Calle A 7-62a Zona 13, Guatemala City, GU

+502 2261 2571

7a Avenida 3-43 Zona 13, Guatemala City, GU

+502 2261 2571

MEXRENTACAR car rental locations in Guatemala

2 Locations See all locations

La Aurora Guatemala International Airport, Primer Nivel, Guatemala City, GU

9a Avenue 14-75Finca Nacl La Aurora Zn13, Guatemala City, GU

+502 2329 9012

Europcar car rental locations in Guatemala

2 Locations See all locations

7a Ave. 15-16 Zona 13 Aurora I, Guatemala City, GU

7a Ave. 15-16 Zona 13 Aurora IMeet&greet, Guatemala City, GU

Dollar car rental locations in Guatemala

2 Locations See all locations

7 Av 2-68 Zona 13, Guatemala City, GU

+502 2385 1311

Area As 1-1 Area As 1-9, Guatemala City, GU

+502 4213 9458

Budget car rental locations in Guatemala

2 Locations See all locations

Aeropuerto La Aurora, Guatemala City, GU

+502 2203 2303

6 Avenida 11-24 Zona 9, Guatemala City, GU

+502 2203 2303
Top tips for renting a car in Guatemala
Travelers who enjoy exploring off-the-beaten-track roads will enjoy renting a car in Guatemala, where rural public transportion services can be slow and infrequent. The country is also on the Pan-American Highway, an iconic route that includes possible stops in Panajachel, Guatemala City, Palin, and Antigua.
Parking is an important topic to understand when renting a car in Guatemala, especially since theft and break-in rates are high. It is highly advised to not leave valuables on display in your car and to avoid parking in poorly lit urban areas when possible. Most hotels are able to offer a secure parking zone; otherwise, paid and serviced car parks are a reasonable option.
There are no laws on the use of child seats in Guatemala, but those who choose to rent a car here are advised to seat children under 12 in an age-appropriate restraint. Agencies are able to provide different sizes of seats if you book in advance, and daily fees will apply. These can vary widely, from around 23 GTQ (3 USD) per day with Budget, to 46 GTQ (6 USD) per day with Enterprise.
Most agencies allow clients who rent a car in Guatemala to travel into neighboring countries; however, additional insurance and fees are required for this service. Avis, for example, charges between 300 GTQ (30 USD) for a cross-border permit to Honduras or El Salvador, and 3845 GTQ (500 USD) for cross-border travel to Mexico.
FAQs about renting a car in Guatemala
What is the most popular rental car in Guatemala?
Economy (Toyota RAV4 or similar) is the most frequently booked rental car type in Guatemala.
What is the best rental car company in Guatemala?
Based on ratings and reviews from real users on KAYAK, the best car rental companies in Guatemala are Advantage (10.0, 2 reviews), Alamo (8.7, 6512 reviews), and Enterprise (8.5, 12821 reviews).
How can I find car rentals near me in Guatemala?
Take a look at our extensive car rental location map to find the best rental cars near you.
What is driving like in Guatemala?
Travelers who rent a car in Guatemala will encounter different types of road surfaces in different areas of the country. Major highways are generally in good condition and include occasional toll roads—for example, the highway between Palin and Antigua. Rural areas, however, can have poor driving conditions, including rough surfaces, wet weather, free-roaming livestock, and plenty of potholes. Driving is in the right lane in Guatemala, and it is advised to avoid driving at night in all areas.
How old do you have to be to hire a car in Guatemala?
While the minimum age for Guatemalans to drive is 16, to rent a car in Guatemala a driver will need to be at least 18 years old. Many agencies, such as Avis, have increased this limit to 25, while others, like Alamo, charge an additional fee of around 77 GTQ (10 USD) for drivers ages 21 to 24. A valid domestic driver's license that has been active for at least 1 year is required to rent a car in Guatemala.
How much does petrol cost in Guatemala?
Petrol stations are common in urban areas of Guatemala, but it is recommended to keep well fueled in rural areas. Most petrol stations are serviced and operate from 7:00 am to 9:00 pm, while some highway stations open 24h a day. Prices are around 7.4 GTQ (0.90 USD) for a liter of petrol and 6.1 GTQ (0.80 USD) for a liter of diesel.
What are the speed limits in Guatemala?
There are three main speed limits that apply in Guatemala, depending on the type of road you are driving on. The maximum limit in urban areas is 50 km/h (31 mph), while rural roads have a top limit of 80 km/h (50 mph). Highways have a maximum speed limit of 110 km/h (68 mph), but are not always in good condition. It is usually best to travel slower to minimize risk.
Popular car rental locations
The rates displayed include all taxes and fees for hire cars for the class listed and were found by KAYAK users in the last 24 hours. Hires are subject to change and may not be available on all hire cars listed or dates of travel. Some hire car providers charge additional fees for other services (GPS, infant car seats, etc.). Please check the hire cars providers' sites.