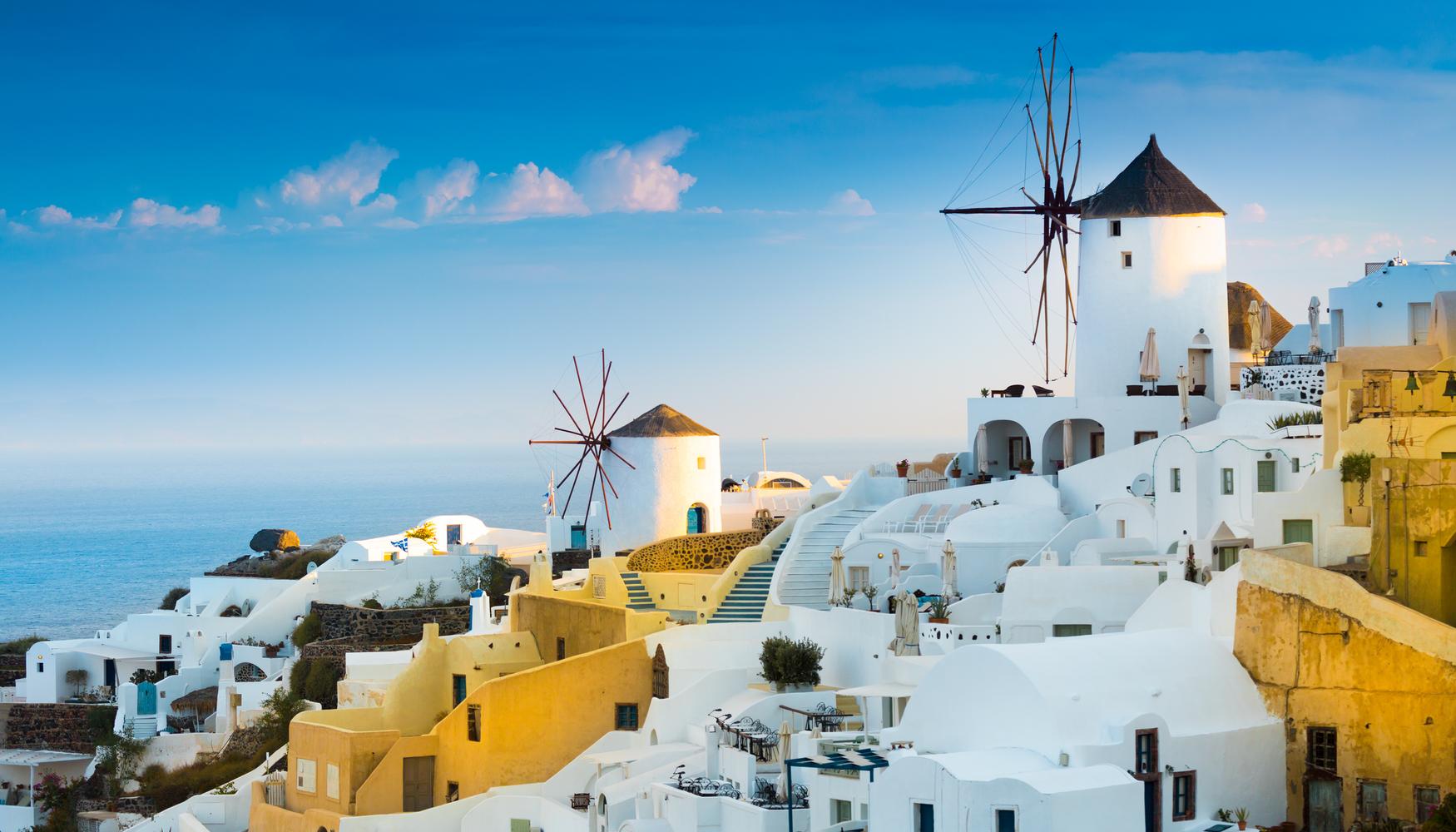 Car rental locations in Greece
Car rental directory
Autounion Car Rental car rental locations in Greece

202 Locations See all locations

7th Km PaianiasMarkopoulo Mesogaias Downtown, Markopoulo Mesogaias, AT

+30 210 602 0162

Lefkada Nidri Port, Nydri, II

+30 266 103 3976

Venezia Resort Hotel, Rhodes, Kallithea, AS

Blue Lagoon Ocean, Kos, Kos, AS

Sunshine Hotel Kos, Kos, Kos, AS

Kosta Palace, Kos, Kos, AS

Kos Airport, Kos, AS

Port, Kos, AS

+30 224 202 3397

Kos Hotel Delivery, Kos, AS

+30 224 202 3397

Gennadi Grand Resort, Rhodes, Gennadi, AS

Livadi area, Livadi, AT

+30 273 603 1160

Corfu Airport, Corfu, II

39 Nafsikas StreetOff Airport location, Corfu, II

+30 266 103 3976

Port, Corfu, II

+30 266 103 3976

Corfu Hotel Delivery, Corfu, II

+30 266 103 3976

Skiathos Hotel Delivery, Skiathos, TS

+30 242 702 2385

Skiathos Airport, Skiathos, TS

Kalamata Airport, Kalamata, PP

Bus Station, Kalamata, PP

+30 272 302 2393

Port, Kalamata, PP

+30 272 302 2393

Railway Station, Kalamata, PP

+30 272 302 2393

Kalamata Hotel Delivery, Kalamata, PP

+30 272 302 2393

Agios Kyrikos main Square, Agios Kirykos, AN

+30 227 502 3322

Agios kirikos, Agios Kirykos, AN

+30 227 502 3323

Agios Kirykos Port, Agios Kirykos, AN

+30 227 502 3323

Ep. Papadam 1, Ermoupoli, AS

+30 228 104 3675

Syros Airport, Syros, Ermoupoli, AS

Labranda Sandy Beach, Corfu, Agios Georgios, II

Skopelos port, 50 meters from Skopelos port, Skopelos, TS

+30 242 402 2198

Elounda Waterpark and Residence Hotel, Crete, Elounda, CR

Elounda Akti Olous, Crete, Elounda, CR

Corali Studios and Apartments, Rhodes, Elounda, CR

Fodele Beach and Waterpark Holiday Resort, Crete, Fodele, CR

Evdilos Port, Évdilos, AN

+30 227 502 3323

Heraklion Airport, Heraklion, CR

Heraklion Port, Heraklion, CR

+30 281 033 1433

Heraklion Hotel Delivery, Heraklion, CR

+30 281 033 1433

18th Oktovriou str.Limenas area, Thasos, MT

+30 694 529 4602

Gouves Waterpark Holiday Resort, Crete, Gournes, CR

Pella Apartments, Crete, Gournes, CR

Alexandroupoli Airport, Alexandroúpoli, MT

Port, Alexandroúpoli, MT

+30 210 920 0100

Alexandroupolis Hotel Delivery, Alexandroúpoli, MT

+30 210 920 0100

Lemnos airport, Myrina, AN

+30 693 711 5101

6th km Myrinas Moudrou National Road, Lemnos, Myrina, AN

Lemnos Kornos, Myrina, AN

+30 225 406 1010

Port, Igoumenítsa, EP

+30 266 103 3976

Eth. Antistasis 80, Igoumenítsa, EP

+30 266 103 3976

Igoumenitsa Hotel Delivery, Igoumenítsa, EP

+30 266 103 3976

Sani Beach, Halkidiki, Sane, MC

Milos Port (Adamantas), Adamantas, AS

+30 228 702 4250

Kalamatas 6Pylos Downtown, Pylos, PP

+30 272 302 2393

Port, Pylos, PP

+30 272 302 2393

Pylos Hotel Delivery, Pylos, PP

+30 272 302 2393

Psakoudia Village, Psakoudia, MC

+30 237 105 2697

Princess Andriana Resort and Spa, Rhodes, Kiotari, AS

Lindos Imperial Resort and Spa, Rhodes, Kiotari, AS

Naxos Airport, Naxos, AS

Kotis areaNaxos Downtown, Naxos, AS

+30 228 502 6216

Port, Naxos, AS

+30 228 502 6216

Naxos Hotel Delivery, Naxos, AS

+30 228 502 6216

5, Ag. Athanasiou Str, Parga, EP

Parga Hotel Delivery, Parga, EP

+30 266 103 3976

Spirou Livada 4, Parga, Parga, EP

+30 268 208 9770

Anna Hotel, Halkidiki, Pefkochori, MC

Iberostar Creta Panorama and Mare, Crete, Panormos, CR

Chalkidiki Vatopedi Hotel Delivery, Vatopedi, MC

+30 237 105 2697

Ikaria airport, Fanari, AN

+30 227 502 3322

Vasiliki Port, Vasiliki, II

+30 266 103 3976

Messaria Main StreetSantorini Mesaria, Mesaria, AS

+30 228 603 3600

Thessaloniki Hotel Delivery, Thessaloniki, MC

+30 231 024 1241

Thessaloniki Port, Thessaloniki, MC

+30 231 024 1241

Thessaloniki Railway Station, Thessaloniki, MC

+30 231 024 1241

Thessaloniki Airport, Thessaloniki, MC

13 kilometres-Perea, Thessaloniki, MC

+30 231 024 1241

Giannitson 244, Thessaloniki, MC

+30 231 024 1241

Santorini Athinios port, Thera, AS

+30 693 683 0825

Santorini Airport, Thera, AS

Zakynthos Hotel Delivery, Zakynthos, II

+30 269 503 3060

Golden Sun Hotel, Zakynthos, Zakynthos, II

Macedonia Hotel, Zakynthos, Zakynthos, II

Zakynthos Airport, Zakynthos, II

Argassi Main Road, Zakynthos, Zakynthos, II

+30 269 503 3060

Zakynthos Port, Zakynthos, II

+30 269 503 3060

Ikos Dassia, Corfu, Dassia, II

Port, Loutraki, TS

+30 242 402 2198

Nafplio Port, Náfplio, PP

+30 275 202 4160

Thessalonikis 9, Náfplio, PP

+30 275 202 4160

Nafplio Hotel Delivery, Náfplio, PP

+30 275 202 4160

Auto Union office in Keramoti Port, On the main road, 50 meters on your left from the Port., Keramoti, MT

+30 698 833 3000

Keramoti Hotel Delivery, Keramoti, MT

+30 698 833 3000

5, 28 October & Agiou Dionisiou street, Patras, GW

+30 694 898 8211

Patras - Araxos Airport, Patras, GW

Port, Patras, GW

+30 261 062 5659

Patras Hotel Delivery, Patras, GW

+30 261 062 5659

Karpathos Airport, Karpathos, AS

Pigadia Area (Main Road)Karpathos Downtown, Karpathos, AS

+30 224 506 1465

Port, Karpathos, AS

+30 224 506 1465

Karpathos Hotel Delivery, Karpathos, AS

+30 224 506 1465

Trion Ierarchon 2, Tinos, AS

keddy by Europcar car rental locations in Greece

141 Locations See all locations

Meet And Greet **, Main Road, Stoupa, PP

Meet And Greet Station, Main Road, Nydri, II

Meet And Greet Main Road, Nikiti, MC

Meet And Greet Only, Mylopotas, AS

Agia Marina Port, Agia Marina, AT

1st Km Regional - National Rd, Katerinis - Thessalonikis, Kateríni, MC

Ethelonton Palaion Polemiston- Lampi, Kos, AS

Arrival Hall, Kos, AS

Main Road- Nirvana Travel, Petra, AN

Masouri - Myrties, Mirties, AS

Githiou 99, Sparti, Sparta, PP

+30 273 108 9290

Stratigou Katsimixou & Tagmatarxpu- Papakosta (Artas Bridge), Árta, EP

Kallithea Chalkidikis, Kallithea (Chalkidiki), Kallithea, MC

+30 237 402 3383

Main Road, Kallithéa, AT

+30 237 402 3383

K Georgaki Str 200M Oposite Corfu- Apt, Corfu, II

Meet And Greet Station, Corfu, II

Paralia, Skiathos, TS

Airport Terminal, Skiathos, TS

32 Likourgou Str, Kalamata, PP

Kalamata Airport, Kalamata, PP

Anonimos 17, Magazia, Chora, Skýros, GC

+30 694 822 0400

Skyros Island National Airport (SKU), Skýros, GC

Talanta Syros, Ermoupoli, AS

10 Kallinikou Str, Vathi, Vathy, II

+30 267 403 2850

Skopelos Island- Hora And Paralia Area/Seasonal Loc, Skopelos, TS

Meet And Greet StationCentral Bus Station, Elounda, CR

+30 284 202 2111

Vasileos Pavlou 5,nGithio, Gytheio, PP

+30 272 106 6100

97, Ikarous Tr, Nea Alikarnassos, Heraklion, CR

Heraklion Airport- Meeting Point Right Op.Arrival Hall, Heraklion, CR

New Port Of Thassos- Seasonal Location, Thasos, MT

Meet And Greet Station- Delivery Upon Request Eur 40 Vat, Messolonghi, GW

Alexandroupolis Airport, Alexandroúpoli, MT

Port Main Road, Agia Anna, AS

22, Sofokli Venizelou Str, Rethymno, CR

Romeikos Yialos, Myrina, AN

Lemnos Myrina Airport, Myrina, AN

70 Archeou Theatrou Str., Erétria, GC

Kefalonia Airport, Lakithra, II

13, Ag. Apostolon Street, Igoumenítsa, EP

Main Road, Meet And Greet Station, Potamiá, MT

Ditiki Periferiaki Kilkis, Kilkís, MC

Meet And Greet, Main Road, Kyparissía, PP

Meet And Greet Station- Skyros Port Linaria, Linaria, GC

50 Meters Opposite Milos Port, Adamantas, AS

Meet And Greet, Main Road, Kalo Nero, PP

Pylos Main Road, Pylos, Pylos, PP

+30 272 106 6100

Meet And Greet Only, Antiparos, AS

Meet And Greet Station, Katakolo, GW

Meet And Greet StationKalithea, Koskinou, AS

+30 224 109 2006

Chora, Naxos, AS

Arrival Hall, Naxos, 843000, Naxos, AS

+30 228 502 3420

Agios Prokopis Main Road, Naxos, AS

Meet And Greet Station, Larissa, TS

Meet & Greet Station, Kyllini, GW

+30 261 607 3562

Meet And Greet Station, Parga, EP

42 Androutsou Str.- Rodopi Tours, Komotini, MT

Meet & Greet, Nafpaktos, GW

+30 261 600 7356

Meet And Greet Station, Trípoli, PP

+30 275 205 9289

9 Liaska Street, Chalkis, Chalcis, GC

+30 222 108 8862

Leros Airport, Parthéni, AS

14Th Thessalonikis- Perea Avenue, Thessaloniki, MC

+30 231 220 4444

Macedonia Airport- Meeting Point At Arrival Hall, Thessaloniki, MC

Meet And Greet Station, Thessaloniki, MC

Egnatia 154 Helexpo, Thessaloniki, MC

Main Road, Thera, AS

Santorini Airport Terminal- Monolithos Thiras, Thera, AS

Zakynthos Airport Area, 100M From- The Arrivals Hall, Ampelokipoi, Zakynthos, II

Meet And Greet Station, Zakynthos, II

Main Road, Ermioni, PP

Paralia Ermionis, Ermioni, PP

Agia Marina, Leros, Agia Marina, AS

+30 224 702 3030

Castello Beach Hotel, Leros, Agia Marina, AS

+30 224 702 2260

Meet And Greet Station- Del And Col Minimum Fee Of Eur 15, Náfplio, PP

Araxos Airport Terminal- Meets Flight Only, Patras, GW

18-20 Norman Street, Patra Downtown, Patras, GW

+30 261 600 7356

Argiou Dionisiou Str 40, Patras, GW

Karpathos Airport, Karpathos, AS

Meet And Greet Station- Main Road, Agios Nikitas, II

Meet And Greet Station, Tinos, AS

Meet and Greet Station, Agios Nikolaos, II

+30 284 202 2111

1 Dimokratias Avenue- Paradisi, Paradisi, AS

9, Venizelou Street, Kavála, MT

Kavala Airport, Kavála, MT

Eparxiaki Odos Limenos Gerakinis- Aprox From Gerakini Port, Gerakini, MC

Meet And Greet Station, Hersonissos, CR

Paradisi Airport, Rhodes, AS

Meet And Greet Station, Argostoli, II

+30 267 104 1008

50-25th March Street, Ano Volos, TS

49 P.Kountouriotou Str., Mytilene, AN

Mytillini Airport Terminal, Mytilene, AN

Meet And Greet Station, Seasonal Location, Lindos, AS

61, Sekeri Str, Tolo, PP

Main Road- Seasonal Location, Potos, MT

3 Neorion Street, Chios, AN

94, Union Avenue, Chios, AN

Main Road- Oposite The Port, Galatas, AT

Aristotelis Hotel & Alexandros Hotl, Ouranoupoli, MC

Leof. Grammou 73, Ioánnina, EP

+30 265 109 4125

Ioannina Airport, Ioánnina, EP

Port Main Road, Ios, AS

SURPRICE CAR RENTAL car rental locations in Greece

132 Locations See all locations

Atsiki Lemnos, Város, AN

+30 225 403 1130

Lemnos International Airport, Város, AN

+30 225 403 1130

KOS AIRPORT Meet and Greet Service in the arrival hallXarmilou and Karaiskaki 17, Kos, AS

Kos Port OfficeMeet & Greet At Main Gate, Kos, AS

+30 224 202 1023

Petra Harbour, Petra, AN

+30 225 305 3001

Sitia Airport, Sitia, CR

Chalkidiki, 1st km Kallitheas-Afitou, area of Kassandra, Kallithea, MC

+30 698 444 3300

Kalithea City OfficeMargarita Hotel, Kallithea, MC

+30 698 444 3300

Kalithea City OfficeAegean Melathron Thalasso, Kallithea, MC

+30 698 444 3300

Kapodistriou 4, Corfu, II

+30 697 669 6280

Leof. Dimokratias 2, Corfu, II

+30 697 669 6280

Corfu Hotel Delivery, Corfu, II

+30 697 669 6280

Nausikas str 2, Corfu, II

+30 697 669 6280

Ethnikis Paleokastritsas 24 Alepou TriklinoReception desk of the hotel, Corfu, II

+30 266 103 9707

Corfu Airport MEET AND GREET SERVICEEthnikis Paleokastritsas 24 Alepou Triklino, Corfu, II

Holiday Palace, Nafsika Street, Corfu, II

4, Cavalieri Hotel, Corfu, II

Corfu Port, Corfu, Corfu, II

5, Mare Boutique Hotel, Corfu, II

2, Palace Hotel, Corfu, II

Asprohoma Kalamata National RoadOpposite Karelia Tabacco Factory, Kalamata, PP

+30 690 856 9994

Port of Kalamata Meet & Greet, Kalamata, PP

+30 690 856 9994

Kalamata Airport, Kalamata, PP

Kalamata City OfficeElektra Hotel Spa, Kalamata, PP

Ambassador Aegean Luxury Hotel, Akrotiri, Akrotiri, AS

Syros Port - Meet & Greet, Ermoupoli, AS

+30 693 669 1543

Ethn. Antistaseos & Kimolou, Ermoupoli, Ermoupoli, AS

+30 693 762 3836

Nick. Papadam 1, Ermoupoli, AS

+30 693 762 3836

Syros Airport Akti Papagou 50 ErmoupoliMeet And Greet Need Flight Number, Ermoupoli, AS

+30 693 669 1543

Akti Papagou 50 Ermoupoli, Ermoupoli, AS

Manos Appartments, Megas Gialos, Ermoupoli, AS

2nd klm Fyra to Pyrgos Santorini, Pyrgos Kallistis, AS

+30 228 602 3490

Heraklion PortMeet & Greet in terminal building next to information desk, Heraklion, CR

Artemisias 134 Alikarnassos Reception desk of the hotel, Heraklion, CR

Artemisias 134 AlikarnassosWalk to parking area opposite the entrance of the arrival hall, Heraklion, CR

13, Terpsichoris 13, Heraklion, CR

Heraklion Hotel Delivery, Heraklion, CR

Thassos town, Thasos, MT

+30 259 302 3717

Thassos Port, Thasos, MT

+30 259 302 3717

Souda Port - Entrance Of The Boat, Soúda, CR

Adelianos Kampos Opposite Palace Hotel, Rethymno, CR

Meet and Greet at new Marine in Rethymno in front of the entrance at the ATM, Rethymno, CR

Sofokli Venizelou 37, Rethymno, CR

+30 283 107 2858

Rethymno Hotel Delivery, Rethymno, CR

+30 283 107 2858

Port of Myrina, Lemnos, Myrina, AN

+30 225 403 1130

Ag. Apostolon 147, Igoumenitsa, Igoumenítsa, EP

+30 266 502 7999

Milos Port, Adamantas, AS

+30 694 685 6911

Afytos Aristoteles Beach Hotel, Afytos, MC

+30 698 444 3300

Afytos Petrino Suites, Afytos, MC

+30 698 444 3300

Afitos Hotel Zeus, Meet and Greet at the reception of the hotel, Afytos, MC

+30 698 444 3300

Antiparos Port, Antiparos, AS

+30 695 777 5074

Hotel Delivery, Alonissos, Alonnisos, TS

Alonissos Nereides Hotel, Alonissos, Alonnisos, TS

Naxos Hotel Delivery, Naxos, AS

+30 228 502 5480

I. Kampanelli 7, Naxos, AS

+30 228 502 5480

Kontoleontos, Leof. Naxou Eggaron, Naxos, AS

+30 228 502 5480

Fontana, Apollon Hotel, Naxos, AS

+30 228 502 5480

Port of Naxos, Naxos, AS

+30 228 502 5480

Naxos Airport, Naxos, AS

Hotel Adriani Grotta, Hora Naxos, Naxos, AS

Hotel Apollo Grotta, Hora Naxos, Naxos, AS

Hotel Sofi Grotta, Hora Naxos, Naxos, AS

+30 228 502 5480

Hotel Princess of Naxos, Andrea Papandreou AV, Naxos, AS

+30 228 502 5387

Meet & Greet Prinos port, Ormos Prinou, MT

+30 259 302 3717

Spirou Livada 20, Parga, EP

+30 268 403 2732

Thessaloniki Hotel Delivery, Thessaloniki, MC

+30 231 045 6644

Ethnikis Antistaseos 83Reception desk of the hotel, Thessaloniki, MC

Thessaloniki AirportMeet And Greet At Arrivals Hall B, Thessaloniki, MC

44, Thessaloniki Queen Olga Hotel, Thessaloniki, MC

Santorini Airport, Thera, AS

Santorini PortOrmos Athinios, Thera, AS

+30 697 581 6031

PortAt Disembarkation Of The Vessel, Thera, AS

+30 228 602 3490

Princess Spa Hotel, Imerovigli, Thera, AS

Zakynthos Hotel Delivery, Zakynthos, II

+30 694 313 2339

Airport Street 200m left from the ArrivalMeet and Greet Arrival Hall, Zakynthos, II

Airport Street200m left from the Arrivals Gate of Zakynthos Airport, Zakynthos, II

Meet and Greet next to Tickets Desk Central Port of Zante, Zakynthos, II

Patra Port, Patras, GW

+30 697 692 8237

Agiou Andreou, Patras, GW

+30 697 692 8237

Patras Araxos Airport, Patras, GW

+30 697 692 8237

Akti Dimeon 25, Patras, GW

Koundourou 3, Agios Nikolaos, CR

+30 698 463 1835

artemisias 134 alikarnassosMeet and Greet exactly outside of the port police station, Agios Nikolaos, CR

+30 281 028 6169

Agios Nikolaos Port, Crete, Agios Nikolaos, CR

Meet & Greet Kavala Airport, Kavála, MT

+30 259 302 3717

Rhodes PortDodekanissos, Rhodes, AS

+30 224 102 0523

Rhodes Hotel Delivery, Rhodes, AS

+30 224 102 0523

Avenue Iraklidwn 32 Ixia, Rhodes, AS

Avenue Iraklidwn 32 IXIAMeet and Greet Service, Rhodes, AS

Kefalonia Intl Airport50 meters away from the Main Exit, Argostoli, II

Mytilini Port100 Meters From Port Entrance, Mytilene, AN

Arrivals Hall MEET AND GREET, Mytilene, AN

+30 281 033 0025

Kountouriotou 87, Mytilene, AN

+30 694 704 6464

Mytilene Hotel Delivery, Mytilene, AN

+30 225 102 5505

Milia Beach, Chrisi Milia, TS

+30 242 406 6000

Milia Bay Hotel, Milia beach, Chrisi Milia, TS

Alonissos Beach hotel, Chrisi Milia beach, Chrisi Milia, TS

Ammos Hotel, Mykonos, Ornos, AS

Leof. Grammou 136, Ioánnina, EP

+30 265 104 6333

Port Patitiri, Patitiri, TS

Europcar car rental locations in Greece

130 Locations See all locations

** Meet And Greet **Main Road, Stoupa, PP

+30 272 106 6100

Meet And GreetMain Road, Nikiti, MC

+30 237 502 2020

Mylopotas Main Road Meet&greet, Mylopotas, AS

+30 228 609 1700

Tba Meet And Greet, Vathy, AN

+30 210 973 5000

1st km Regional - National RdKaterinis - Thessalonikis, Kateríni, MC

+30 235 102 3823

119 Ethelodon Paleon Polemiston StrLambi Area, Kos, AS

+30 224 203 0145

Kos AirportMeet&greet At Arrival Hall, Kos, AS

+30 224 205 1649

Meet And Greet StationPetra Dt, Petra, AN

+30 225 104 3555

Masouri - Myrties, Mirties, AS

Githiou 99, Sparta, PP

+30 273 108 9290

Stratigou Katsimixou & TagmatarxouPapakosta (artas Bridge), Árta, EP

+30 268 107 0700

Kallithea Chalkidikis, Kallithea, MC

+30 237 402 3383

Meet&greet - At The Arrivals HallNeed Flight Number And/or Phone Nr, Corfu, II

+30 210 973 500

Kosta Georgaki 31 - Eo KerkirasAchiliou 49 - National Stadium, Corfu, II

+30 210 973 5000

Paralia Skiathou - Port Pier, Skiathos, TS

+30 242 702 2385

Meet & GreetAt The Airport/arrivals Hall, Skiathos, TS

+30 242 702 2385

Meet & Greet - 6th Klm KalamataMessinis National Road, Kalamata, PP

+30 272 106 6100

Arrivals Hall - Airport, Kalamata, PP

+30 272 106 6100

17 Unnamed Road In Magazia, ChoraSkyros Kontyli, Skýros, GC

+30 694 822 0400

Airport Meet&greet Arrivals HallNeed Flight Details, Skýros, GC

+30 694 822 0400

Talanta Syros, Ermoupoli, AS

+30 228 108 5968

Kallinikou 10, Vathy, II

+30 267 403 2850

Hora & Paralia Area Skopelos, Skopelos, TS

+30 242 402 2986

Meet And Greet StationCentral Bus Station, Elounda, CR

+30 284 202 2111

Vasileos Pavlou 5, Gytheio, PP

+30 272 106 6100

97, Ikarou StrNea Alikarnassos, Heraklion, CR

+30 281 039 0481

Meeting PointOpposite Arrival Hall, Heraklion, CR

+30 281 022 5150

Main RoadMeet And Greet Station, Thasos, MT

+30 259 302 3776

New Port Of Thassos, Thasos, MT

+30 259 302 3776

Meet And Greet StationDelivery Upon Request Eur 40 Vat, Messolonghi, GW

+30 210 973 5000

Arrivals Hall, Alexandroúpoli, MT

+30 255 108 1290

22, Sofokli Venizelou Str, Rethymno, CR

+30 283 105 4901

Romeikos YialosLemnos Myrina, Myrina, AN

+30 225 402 3777

Meet & Greet Arrivals HallNeed Flight And Contact Details, Myrina, AN

+30 225 402 3777

Amarysias Artemidos 39Eretria, Erétria, GC

+30 222 906 2880

Ditiki Periferiaki KilkisKilkis, Kilkís, MC

+30 234 107 7170

Meet And GreetMain Road, Kyparissía, PP

+30 272 106 6100

50m From The PierOpposite The Port Main Road, Adamantas, AS

Meet And GreetMain Road, Kalo Nero, PP

+30 272 106 6100

Pylos Main Road, Pylos, PP

+30 272 106 6100

Pez. Korai & Katakolou Pyrgou Av.Katakolo, Katakolo, GW

+30 262 104 1939

Alonnissos Port Patitiri, Alonnisos, TS

+30 242 406 5188

Arrival Hall, Naxos, AS

+30 228 502 3420

Chora Area - Downtown NaxosPlatia Protodikiou, Naxos, AS

+30 228 502 3420

Port Main RoadAgia Anna, Naxos, AS

+30 228 504 1404

Center Of Agios Prokopios ResortMain Road,few Meters From The Beach, Naxos, AS

+30 228 504 1404

Meet And Greet Station, Larissa, TS

+30 210 973 5000

Meet & Greet Station, Kyllini, GW

+30 261 607 3562

Meet & Greet7 , Alexandrou Banga Str, Parga, EP

+30 268 403 2590

42 Androutsou Str.Rodopi Tours, Komotini, MT

+30 237 402 3309

Meet & Greet, Nafpaktos, GW

+30 261 600 7356

Dion Palace Hotel, Leptokaryá, MC

+30 235 102 3823

Meet And Greet Station, Trípoli, PP

+30 275 205 9289

9 Liaska StreetChalkida Downtown, Chalcis, GC

+30 222 108 8862

Meet & Greet, Parthéni, AS

+30 224 702 3030

Ag. Marina Port, Parthéni, AS

+30 224 702 3030

14th Thessalonikis-perea Av. Thermi1km Distance From Thessaloniki Apt, Thessaloniki, MC

+30 210 973 5000

154 Egnatias St.-hellexpo Main Entr600m Distance From The White Tower, Thessaloniki, MC

+30 210 973 5000

Shuttle Bus Service From ArrivalsHall To Office 1km Driving Distance, Thessaloniki, MC

+30 210 973 5000

Meet&greet.meeting Point At ArrivalHall.need Flight Number/phone Numb, Thera, AS

+30 210 973 5000

Meet & Greet In MonolithosMonolithos Area, Thera, AS

+30 210 973 5000

Zakynthos Airport AreaMeet & Greet Station, Zakynthos, II

+30 269 504 3313

100m FROM THE ARRIVALS HALLOf Zakynthos Airport, Zakynthos, II

+30 269 504 3313

Ermioni Beach - Meet & Greet, Ermioni, PP

+30 275 403 1514

Castello Beach Hotel, Agia Marina, AS

+30 224 702 2260

Meet And Greet StationDel And Col Minimum Fee Of Eur 15, Náfplio, PP

+30 275 205 9289

18-20 Norman StreetPatra Downtown, Patras, GW

+30 261 600 7356

Meet And Greet StationAraxos Airport, Patras, GW

+30 261 600 7356

Meet & Greet / Need Contact Details, Agios Nikitas, II

+30 264 502 0066

Plateia Pari LiaroutsouParalia Tinou, Tinos, AS

+30 228 302 4300

9, Venizelou Street, Kavála, MT

+30 251 022 2840

Arrivals Hall, Kavála, MT

+30 251 022 2840

Eparxiaki Odos Limenos GerakinisAprox From Gerakini Port, Gerakini, MC

+30 237 105 2500

127 , Eleftheriou Venizelou Str, Hersonissos, CR

+30 289 702 2794

1 LEOFOROS DIMOKRATIAS (Airport), Rhodes, AS

+30 224 109 2006

Meet & Greet - Please ProvideContact/travel Details, Argostoli, II

+30 267 104 2030

Arrivals Hall - Airport, Argostoli, II

+30 267 104 2030

49c P.kountouriotou Str., Mytilene, AN

+30 225 104 3555

Mytillini Airport TerminalMeet Flights Only, Mytilene, AN

+30 225 104 3555

Meet And Greet StationSeasonal Location, Lindos, AS

+30 224 109 2006

61, Sekeri Str, Tolo, PP

+30 275 205 9289

Potos Main Road, Potos, MT

+30 259 302 3776

Meet & GreetMain Port Road Galatas, Póros, AT

+30 229 804 3714

3 Neorion StreetChios Dt, Chios, AN

+30 227 102 1666

94 Leoforos EnoseosChios Karfas Meet&greet Station, Chios, AN

+30 227 103 2220

Meet And Greet Station, Chios, AN

+30 227 104 1115

Meet And Greet Station, Ouranoupoli, MC

+30 210 973 5000

Grammou 73 Avenue, Ioánnina, EP

+30 265 107 8400

Meet & Greet Airport, Ioánnina, EP

+30 265 107 8400

Main Road Maganari Meet&greetMaganari, Ios, AS

+30 228 609 1700

Ios Main Road - Port, Ios, AS

+30 228 609 1700

Leoforos Varis - Koropiou & 2Ifaistou Str Europcar Headquarters, Koropí, AT

+30 210 973 5000

In Airport, Préveza, EP

+30 268 202 6116

Main RoadSkala Eressou, Skala Eresou, AN

+30 225 104 3555

Meet And GreetMain Road, Polychrono, MC

+30 237 402 3383

Nea Agchialos AirportArrivals Hall, Néa Anchiálos, TS

+30 242 302 2423

Meet And GreetMain Road, Methoni, PP

+30 272 106 6100

Milos Pollonia DtMeet & Greet - Need Contact Details, Apollonia, AS

Meet And GreetMain Road, Neapoli Vion, PP

+30 272 106 6100

Meet And Greet Station, Néos Marmarás, MC

+30 237 105 2500

Sunnycars car rental locations in Greece

111 Locations See all locations

near Apt Peanias-Markopoulou Road 7km, Markopoulo Mesogaias, AT

Padestrain Main Street, Nydri, II

/opposite of Hotel Amalthia, Agia Marina, CR

Psalidi Main Road next to Kipriotis hotel, Kos, AS

Kos, AS

120, Lambi Str., Kos, AS

inside of Hotel Radisson Blue Beach Resort, Milatos, CR

Sitia, CR

Main road of Argassi, Laganas, II

39, Nafsikas Str., Corfu, II

Corfu Intl. Airport 'Ioannis Kapodistrias, Corfu, II

Skiathos Port, Skiathos, TS

Skiathos, TS

Kalamata Intl. Airport "Nestor", Kalamata, PP

17 Anonymos Street, Skýros, GC

harbour delivery, Skýros, GC

Agios Kirykos, AN

Main square, Agios Kirykos, AN

Akti Papagou 50/ Karnagio Syrou, Ermoupoli, AS

Ermoupoli, AS

34 25th August Street, Heraklion, CR

Industrial Area, Heraklion, CR

Heraklion, CR

11, 25th August Street, Heraklion, CR

201, Mafsolou Street, Heraklion, CR

18th Oktobriou str., Thasos, MT

Argostoliou - Airport Road, Svoronáta, II

367, Dimokratias Avenue, Alexandroúpoli, MT

Alexandroupolis Intl. Airport 'Democritus', Alexandroúpoli, MT

Acadimias V V I, Komvos Amariou, Rethymno, CR

125, Machis Kritis, Rethymno, CR

46, Eleytheriou Venizelou, Rethymno, CR

Myrina, AN

6 km National Road Myrinas-Moudrou, Myrina, AN

Neas Kidonias, Stalos, CR

Argassi-Main Road, Argassi, II

6, Kalamata Street, Pylos, PP

Patitiri Area, Alonnisos, TS

Platia Protodikiou, Naxos, AS

Ioannou Paparigopoulou Naxos ke, Naxos, AS

Kratikos Arolimenas Naxou, Naxos, AS

Kotis, Naxos, AS

9 Aghios Athanassiou street, Parga, EP

4 Spirou Livada Str. Parga, Parga, EP

Psakoudia Village, Vatopedi, MC

Main Road, Mesaria, AS

Airport area, beside Hayett Hotel, Thessaloniki, MC

Airport Area, Thessaloniki, MC

Thessaloniki, MC

Santorini (Thira) National Airport, Thera, AS

Santorini Port, Thera, AS

Zakynthos Intl. Airport 'Dionysios Solomos', Zakynthos, II

9 Thessaloniki street, Náfplio, PP

Patras, GW

2 Agiou Dionisioy Street, Patras, GW

Karpathos Island National Airport, Karpathos, AS

Main beach road, Karpathos, AS

15 I. Koundourou Street, Agios Nikolaos, CR

Akti Koundourou Str. 13, Agios Nikolaos, CR

Kavala Intl. Airport "Megas Alexandros", Kavála, MT

7 Kountouriotou street, Kavála, MT

25 Dimokratias Street, Hersonissos, CR

Eleftheriou Venizelou & Dimokratias Street, Hersonissos, CR

Dimodratioas Avenue/ Ikarou Zotou, Hersonissos, CR

Rhodes Intl. Airport, 'Diagoras', Rhodes, AS

Kefalonia Island Intl. Airport "Odysseas", Argostoli, II

Beach Road, Argostoli, II

21, Archipelagous Str., Mytilene, AN

Mytilene Intl. Airport "Odysseas Elytis", Mytilene, AN

35 Neorion Street, Chios, AN

Chios, AN

Kos Island Intl. Airport 'Hippocrates', Kardamena, AS

Main Street To Agios Nicolas Beach, Arkása, AS

Mastichari Village next to Neptune hotel, Mastichari, AS

Aktio National Airport, Vónitsa, GW

Ioannina National Airport "Epirus", Ioánnina, EP

Port-Cyclades, Ios, AS

paraliaki odos Lampraki, Préveza, EP

National Road Volou - Neochoriou 385, Kala Nera, TS

Livadi, Kithira, AT

Kithira, AT

207, Eleftherias Avenue, Kremastí, AS

46 Main Road, Sivota, EP

Paros Airport, Parikia, AS

Main Port, Parikia, AS

Chanotis Main Square, Chaniotis, MC

17 Themistokli Sofouli Str, Samos, AN

Samos Intl. Airport 'Aristachos', Samos, AN

Volos Anchialos Airport, Afissos, TS

Afissos Main square, Afissos, TS

Lykourgou Logothethi, Pythagorio, AN

Mykonos Island National Airport 'Delos', Mykonos, AS

Mykonos, AS

Platis Gialos Road, Mykonos, AS

Skala Port, Chora, AS

Plaka, AS

286 Kifissias Avenue, Athens, AT

2nd Km Peanias-Markopoulou Avenue, Athens, AT

Vouliagmenis Avenue & Karaiskaki Street, Athens, AT

414 Mesogion Avenue, Athens, AT

diRENT car rental locations in Greece

83 Locations See all locations

Chalkidiki Nikiti Delivery, Nikiti, MC

+30 237 402 0604

Airport, Kos, AS

+30 224 202 8406

Ethelonton Palaion Polemiston, LambiKos Downtown, Kos, AS

+30 224 202 8406

Hotel Delivery, Kos, AS

+30 224 202 8406

Port, Kos, AS

+30 224 202 8406

Akti Miaouli, Kos, AS

+30 224 202 8406

Solinas, Kallithea, MC

+30 237 402 0604

Hotel Delivery, Corfu, II

+30 266 102 3999

Port, Corfu, II

+30 266 102 3999

K. Georgaki 31, Corfu, II

+30 695 551 1338

Skiathos Hotel Delivery, Skiathos, TS

Airport, Skiathos, TS

+30 242 702 9999

Captain Vas. Konstantakopoulos, Kalamata, PP

+30 272 102 5665

Likourgou 32, Kalamata, PP

+30 698 803 7906

Posidonos, Kalamata, PP

+30 272 102 5665

Chalkidiki Hotel Anthemus Sea, Elia Nikitis, MC

+30 237 402 0604

Heraklion Airport, Heraklion, CR

+30 281 033 6983

Downtown, Thasos, MT

+30 259 302 3776

Airport, Alexandroúpoli, MT

+30 697 889 0245

Pargas 17Igoumenitsa Downtown, Igoumenítsa, EP

+30 266 502 5277

Hotel Delivery, Igoumenítsa, EP

+30 266 502 5277

Chalkidiki Hotel Sani Resort, Sane, MC

+30 237 402 0604

near central square, Afytos, MC

+30 237 402 0604

Chalkidiki Afytos Delivery, Afytos, MC

+30 237 402 0604

Chalkidiki Psakoudia Delivery, Psakoudia, MC

+30 237 402 0604

Island Airport, Naxos, AS

+30 228 502 4341

Downtown, Naxos, AS

+30 228 502 4341

Hotel Delivery, Naxos, AS

+30 693 694 1563

Saint George Beach, Naxos, AS

+30 228 502 4341

14th klm -N.Michaniona, Airport Area, Thessaloniki, MC

+30 695 551 1335

Hotel Hyatt Regency, Thessaloniki, MC

+30 231 047 3377

Port, Thessaloniki, MC

+30 231 047 3377

The Met Hotel, Thessaloniki, MC

+30 231 047 3377

Hotel Delivery, Thessaloniki, MC

+30 231 047 3377

Railway Station, Thessaloniki, MC

+30 231 047 3377

26is Oktovriou 48, Thessaloniki, MC

+30 231 047 3377

13 kilometres-Perea, Thessaloniki, MC

+30 231 047 3377

Palea EO Irakliou Agiou Nikolaou 12, Gouves, CR

+30 289 702 2794

Santorini Fira Hotel Delivery, Thera, AS

+30 228 603 0501

Airport, Thera, AS

+30 228 607 1200

Airport, Zakynthos, II

+30 269 503 3050

Chalkidiki Hotel Aegean Melathron, Solina, MC

+30 237 402 0604

Arrivals Hall Araxos Airport, Patras, GW

+30 261 099 5950

28th October str. 5Patras Downtown, Patras, GW

+30 261 099 5950

Hotel Delivery, Patras, GW

+30 261 099 5950

Port, Patras, GW

+30 261 099 5950

Airport, Kavála, MT

+30 251 062 2320

Kountouriotou 14Kavala Downtown, Kavála, MT

+30 251 062 2320

Hotel Delivery, Kavála, MT

+30 251 062 2320

Port, Kavála, MT

+30 697 409 5051

Ikos Hotel Olivia, Gerakini, MC

+30 237 402 0604

Chalkidiki Gerakini Delivery, Gerakini, MC

+30 237 402 0604

El. Venizelou 127Hersonissos Downtown, Hersonissos, CR

+30 289 702 2794

Hotel Delivery, Hersonissos, CR

+30 289 702 2794

Airport, Rhodes, AS

+30 694 347 0035

Airport, Argostoli, II

+30 267 102 6770

Mytilene Airport, Mytilene, AN

+30 694 455 1813

Potos, Potos, MT

+30 259 305 3250

Thasos Potos, Potos, MT

+30 259 302 3776

Leof. Grammou 135, Ioánnina, EP

+30 268 202 8086

Aktio Airport, Préveza, EP

+30 694 247 3231

Central Rd ofKallithea Downtown, Néos Marmarás, MC

+30 237 402 0604

Hotel Delivery, Néos Marmarás, MC

+30 237 402 0604

Chalkidiki Hotel Delivery, Néos Marmarás, MC

+30 697 403 8878

Lagomandra Htl AreaNeos Marmaras Downtown, Néos Marmarás, MC

+30 697 403 8878

Chalkidiki Hotel Porto Carras, Néos Marmarás, MC

+30 237 402 0604

enanti gipedo, Nea Moudania, MC

+30 237 402 0604

Chalkidiki Hotel Blue Lagoon, Kalives Poligirou, MC

+30 237 402 0604

Kalives Beach, Kalives Poligirou, MC

+30 237 402 0604

Airport, Parikia, AS

+30 228 402 2888

Port, Parikia, AS

+30 228 402 2888

Chalkidiki Chaniotis Delivery, Chaniotis, MC

+30 237 402 0604

Mykonos International Airport, Mykonos, AS

+30 228 902 8577

Port, Mykonos, AS

+30 228 902 8577

Hotel Delivery, Mykonos, AS

+30 228 902 8577

Poros Port, Poros (Cephalonia), II

+30 693 266 1164

Hotel Delivery, Athens, AT

+30 210 951 2000

Railway Station, Athens, AT

+30 210 951 2000

Port Piraeus, Athens, AT

+30 210 951 2000

Spirou Davari 142, Koropi, Athens, AT

+30 694 742 4872

Chalidon 87Chania Downtown, Chania, CR

+30 282 102 7810

Chania Hotel Delivery, Chania, CR

+30 282 102 7810

Chania Airport, Chania, CR

+30 282 102 7810

Wheels 2 Go car rental locations in Greece

77 Locations See all locations

Chalkidiki Nikiti Delivery, Nikiti, MC

+30 237 402 0604

Kos Airport, Kos, AS

+30 224 202 8406

Ethelonton Palaion Polemiston, Lambi, Kos, AS

+30 224 202 8406

Kos Hotel Delivery, Kos, AS

+30 224 202 8406

Kos Port, Kos, AS

+30 224 202 8406

Solinas, Kalithea-Kryopigi, Kallithea, MC

+30 237 402 0604

K. Georgaki 31Corfu Airport, Corfu, II

+30 266 110 0402

Corfu Hotel Delivery, Corfu, II

+30 266 102 3999

Corfu Port, Corfu, II

+30 266 102 3999

K. Georgaki 31, Corfu, II

+30 266 102 3999

Skiathos Airport, Skiathos, TS

+30 242 702 9999

Skiathos Hotel Delivery, Skiathos, TS

Kalamata Airport, Kalamata, PP

+30 272 102 5665

Kalamata Hotel Delivery, Kalamata, PP

+30 272 102 5665

Kalamata Port, Kalamata, PP

+30 272 102 5665

Likourgou 32, Kalamata, PP

+30 698 803 7906

Chalkidiki Elia Nikitis Hotel Anthemus Sea, Elia Nikitis, MC

+30 237 402 0604

Heraklion Airport, Heraklion, CR

+30 281 033 6983

Thasos Downtown, Thasos, MT

+30 259 302 3776

Alexandroupolis Airport, Alexandroúpoli, MT

+30 697 889 0245

Igoumenitsa Hotel Delivery, Igoumenítsa, EP

+30 266 502 5277

Pargas 17Igoumenitsa Port, Igoumenítsa, EP

+30 266 502 5277

Chalkidiki Kassandra Hotel Sani Resort, Sane, MC

+30 237 402 0604

Chalkidiki Afytos Delivery, Afytos, MC

+30 237 402 0604

Chalkidiki Psakoudia Delivery, Psakoudia, MC

+30 237 402 0604

Naxos Island Airport, Naxos, AS

+30 228 502 4341

Naxos Hotel Delivery, Naxos, AS

+30 693 694 1563

Naxos Downtown, Naxos, AS

+30 228 502 4341

14th klm Thessaloniki-N.MichanionaThessaloniki Airport, Thessaloniki, MC

+30 231 047 3377

Thessaloniki Hotel Delivery, Thessaloniki, MC

+30 231 047 3377

Thessaloniki Railway Station, Thessaloniki, MC

+30 231 047 3377

14th km Thessaloniki-N.Michaniona, Thessaloniki, MC

+30 231 047 3377

Thessaloniki Hotel Hyatt Regency, Thessaloniki, MC

+30 231 047 3377

Thessaloniki The Met Hotel, Thessaloniki, MC

+30 231 047 3377

Thessaloniki Port, Thessaloniki, MC

+30 231 047 3377

Htl Amirandes str.Gouves Downtown, Gouves, CR

+30 289 702 2794

Santorini Airport, Thera, AS

+30 228 603 0501

Santorini Fira Hotel Delivery, Thera, AS

+30 228 603 0501

Zakynthos Airport, Zakynthos, II

+30 269 502 4084

Patras Araxos Airport, Patras, GW

+30 261 099 5950

Patras Hotel Delivery, Patras, GW

+30 261 099 5950

28th October str. 5Patras Downtown, Patras, GW

+30 261 099 5950

Patras Port, Patras, GW

+30 261 099 5950

Rhodes International Airport, Paradisi, AS

+30 224 108 5683

Kavala Airport, Kavála, MT

+30 251 062 2320

Kavala Hotel Delivery, Kavála, MT

+30 251 062 2320

Kavala Port, Kavála, MT

+30 697 409 5051

Kountouriotou 14Kavala Downtown, Kavála, MT

+30 251 062 2320

Chalkidiki Gerakini Delivery, Gerakini, MC

+30 237 402 0604

Paralia Ikos Hotel Olivia, Gerakini, MC

+30 237 402 0604

El. Venizelou 127Hersonissos Downtown, Hersonissos, CR

+30 289 702 2794

Hersonissos Hotel Delivery, Hersonissos, CR

+30 289 702 2794

Kefalonia International airport, Kefalonia, Argostoli, II

+30 693 266 1164

Kefalonia Hotel Delivery, Argostoli, II

+30 693 266 1164

Lesvos Mytilene Airport, Mytilene, AN

+30 694 455 1813

Thasos Potos, Potos, MT

+30 259 305 3250

Leof. Grammou 135Ioannina National Airport, Ioánnina, EP

Ioannina Hotel Delivery, Ioánnina, EP

+30 268 202 8086

Preveza Aktion Airport, Préveza, EP

+30 268 202 8086

Neos Marmaras Hotel Delivery, Néos Marmarás, MC

+30 697 403 8878

Lagomandra Htl AreaNeos Marmaras Downtown, Néos Marmarás, MC

+30 697 403 8878

Chalkidiki Hotel Porto Carras, Néos Marmarás, MC

+30 237 402 0604

Chalkidiki Nea Moudania Delivery, Nea Moudania, MC

+30 237 402 0604

Chalkidiki Kalives Hotel Blue Lagoon, Kalives Poligirou, MC

+30 237 402 0604

Paros Port, Parikia, AS

+30 228 402 2888

Chalkidiki Chaniotis Delivery, Chaniotis, MC

+30 237 402 0604

Mykonos Port, Mykonos, AS

+30 228 902 8577

Mykonos Hotel Delivery, Mykonos, AS

+30 228 902 8577

Mykonos International Airport, Mykonos, AS

+30 228 902 8577

Kefalonia Poros Port, Poros (Cephalonia), II

+30 693 266 1164

Spirou Davari 142, Koropi, Athens, AT

+30 210 951 2000

Athens Railway Station, Athens, AT

+30 210 951 2000

Athens Hotel Delivery, Athens, AT

+30 210 951 2000

Athens Port Piraeus, Athens, AT

+30 210 951 2000

National Road Aerodromiou-SoudasChania International Airport, Chania, CR

+30 282 102 7810

Chania Hotel Delivery, Chania, CR

+30 282 102 7810

Chalidon 87Chania Downtown, Chania, CR

+30 282 102 7810

Hertz car rental locations in Greece

75 Locations See all locations

Polygyrou-ag., Nikiti, MC

+30 237 502 2777

Vass Georgiou 46, Kos, AS

+30 224 202 8002

Kos Airport, Kos, AS

+30 224 205 1400

Arrivals Hall, Sitia Ap, Sitia, CR

+30 284 302 9305

New Port Corfu, Corfu, II

+30 266 103 0712

Ethniki Lefkimis, Corfu, II

+30 266 103 8388

Corfu Airport, Corfu, II

+30 266 103 3547

Skiathos Airport, Skiathos, TS

+30 242 702 2230

Arrivals Hall, Kalamata, PP

+30 272 106 9547

13 Lykourgou & Idras Str, Kalamata, PP

+30 272 106 3498

Heraklion Airport, Heraklion, CR

+30 281 033 0452

Industrial Area,heraklion, Heraklion, CR

+30 281 038 2230

34, 25h August St, Heraklion, CR

+30 281 030 0744

Limenas Thassou, Thasos, MT

+30 259 302 3717

67 Akti Miaouli Ag Nicolaou St, Piraeus, AT

155 Dimokratias Avenue, Alexandroúpoli, MT

+30 255 108 2014

Alexandroupolis Airport, Alexandroúpoli, MT

+30 255 104 5408

Sani Beach Htl Resort, Sane, MC

+30 237 409 9400

Dunes Htl, Pylos, PP

+30 272 309 1150

Chora Naxou-main Port-naxos, Naxos, AS

+30 228 502 6600

Kratikos Aerolimenas Naxou, Naxos, AS

+30 228 502 6600

53 Iroon Polytechniou Str, Larissa, TS

+30 241 067 0200

Kastro Kyllinis, Kyllini, GW

100 Ethnikis Antistaseos Str, Thessaloniki, MC

+30 231 123 0030

130 Georgikis Scholis, Thessaloniki, MC

+30 231 047 6270

Thessaloniki Airport, Thessaloniki, MC

+30 231 047 3952

4 Salaminos & Karatasou Str, Thessaloniki, MC

+30 231 052 8525

Santorini Airport, Thera, AS

+30 228 603 3670

25th Martiou Street, Thera, AS

+30 228 602 5220

Zakynthos Airport, Zakynthos, II

+30 269 502 4287

38, Lomvardou Str., Zakynthos, II

+30 269 504 5706

Patra (araxos) Airport, Patras, GW

+30 261 022 0990

40 Aktis Dymaion Ave, Patras, GW

+30 261 022 0990

Matheou Street, Karpathos, AS

+30 224 502 9051

Karpathos Airport, Karpathos, AS

+30 224 509 1105

Magiopoulos Spandonidis, Kavála, MT

+30 251 083 8310

Kavala Airport, Kavála, MT

+30 259 105 3320

25 Dimokratias Street, Hersonissos, CR

+30 289 702 2009

Rhodes Airport, Rhodes, AS

+30 224 108 2902

Akti Saxtouri 3 St., Rhodes, AS

+30 224 103 5755

12km Rodou-kameirou, Rhodes, AS

Kefalonia Airport, Argostoli, II

+30 267 144 0040

Kefalonia H.o. 100m From Ap, Argostoli, II

+30 267 102 4438

Mitilini, Lesvos Airport, Mytilene, AN

3 Argyri Eftalioti Str, Mytilene, AN

+30 225 103 7355

Leoforos Enoseos, Chios, AN

+30 227 102 8445

25 Neorion Str, Chios, AN

+30 697 209 6845

Str. 31a, G. Averof, Ioánnina, EP

+30 265 106 5002

Arrivals Hall, Ioánnina, EP

+30 265 102 7400

Arrival Hall, Préveza, EP

2Nd Km Peania - Markopoulo, Paianía, AT

+30 210 664 6021

Volos (anchialos) Airport, Vólos, TS

+30 242 807 9949

Volos Port-pass Term Build K27, Vólos, TS

+30 242 102 2544

Acharavi, Corfu, Acharavi, II

+30 266 306 3864

Arrival Hall, Paros Apt, Parikia, AS

+30 228 409 1755

Kampos (airport Area), Parikia, AS

+30 228 402 8113

Paros Port, Parikia, AS

Samos Airport, Samos, AN

+30 227 306 2406

17 Soufouli Street, Vathi, Samos, AN

+30 227 302 4771

Provincial Road Lardou Pefkon, Lardos, AS

+30 224 404 8430

Mykonos Airport, Mykonos, AS

+30 228 902 7511

Island Of Mykonos, Mykonos, AS

+30 228 902 7346

1 Karaiskaki & M Alexandrou St, Athens, AT

+30 210 998 2941

414 Messoghion Ave, Athens, AT

+30 210 651 2423

Eleftherios Venizelos, Athens, AT

+30 210 353 4900

2nd Km Paiania-markopoulou, Athens, AT

+30 210 664 6021

286 Kifisias Avenue, Athens, AT

31 Viltanioti Street, Athens, AT

+30 210 800 3900

12 Syngrou Ave, Athens, AT

+30 210 922 0102

71 Vasilissis Sofias Avenue, Athens, AT

+30 210 724 7071

46,vasilissis Sofias, Avenue, Athens, AT

+30 210 723 3161

25 Str. Syngrou Avenue, Athens, AT

+30 211 108 4400

31 Viltanioti Street, Athens, AT

+30 210 626 4444

Chania Airport, Chania, CR

+30 282 106 3385

E.o Airport Souda, Chania, CR

+30 028 112 300

AbbyCar Car Rentals car rental locations in Greece

75 Locations See all locations

69 Lefkados - Nydri Avenue, Nydri, II

+30 211 187 5574

Lemnos International Airport "Hephaestus", Limnos, Város, AN

+30 212 213 5282

PEO Kissamou Chanion 45, Agia Marina, CR

+30 212 213 5282

Kos Airport, Kos, AS

119 str, Ethelonton Palaion Polemiston, Kos, AS

+30 229 906 3430

Kallithea Center (Main Road), Kallithea, MC

+30 229 906 3430

Kallithea Center (Main Road, Europcar Office), Kallithéa, AT

Corfu Airport, Corfu, II

El. Venizelou 50, Corfu, II

+30 282 109 7741

Skiathos Airport, Skiathos, TS

Skiathos Beachroad - opposite Central Bus Station, Skiathos, TS

Kalamata Airport, Kalamata, PP

6th Km Kalamatas - Messinis avenue., Kalamata, PP

+30 229 906 3430

Skyros Airport, Skýros, GC

+30 212 213 5282

Port lotniczy Ikaria, Ikaria, Agios Kirykos, AN

+30 212 213 5282

Syros Airport, Ermoupoli, AS

+30 212 213 5282

Ithaki Port, Vathy, II

+30 282 109 7741

3A Michail Goutou, Míthymna, AN

+30 282 109 7741

Heraklion Airport, Heraklion, CR

Ikarou Avenue 97, Heraklion, CR

Neo LimaniLimenas, Thasos, MT

+30 229 906 3430

Alexandroupoli Airport, Alexandroúpoli, MT

Sofokli Venizelou 22, Rethymno, CR

+30 229 906 3430

17 str Pargas, Igoumenítsa, EP

Ag. Apostolon 13, Igoumenítsa, EP

+30 211 187 5572

Vathi Port, Greece, Vathi, II

+30 211 187 5574

Milos Port, Adamantas, AS

+30 229 906 3430

Naxos Airport, Naxos, AS

Naxos Port, Naxos, AS

+30 229 906 3430

Athens Airport, Spata, AT

2 Spyrou Livada, Parga, EP

Sliathos AirportSkiathos Beachroad (opposite Central Bus Station, , 23.490946), Chalcis, GC

+30 229 906 3430

El. Venizelou 210, Limenas Chersonisos, CR

+30 212 213 5282

Thessaloniki Airport, Thessaloniki, MC

Egnatias 154 Avenue, Thessaloniki 54 110, Thessaloniki, MC

+30 229 906 3430

Santorini Airport, Thera, AS

Santorini Port, Thera, AS

+30 229 906 3430

Zakynthos Airport, Zakynthos, II

Logotheton 8, Zakynthos, II

+30 229 906 3430

Patras - Araxos Airport, Patras, GW

+30 229 906 3430

Office located 180m from Kokkari beach,next to the main Church, Kokkari, AN

+30 211 187 5578

Karpathos Island National Airport, Karpathos, AS

+30 212 213 5282

Kavala Airport, Kavála, MT

210 str, Hersonissos, CR

+30 212 213 5282

Rhodes Airport, Rhodes, AS

Apolloniou Amerikis 16, Rhodes, AS

RHODES PORT Afstralias 22, Rhodes, AS

Mytilene International Airport, Mytilene, AN

+30 282 109 7741

James Aristarchou 1st, Mytilene, AN

+30 282 109 7741

Chios Airport, Chios, AN

+30 282 109 7741

Leof. Egeou 56, Chios, AN

+30 282 109 7741

Kefalonia Airport, Minia, II

Ioannina Airport, Ioánnina, EP

71 Dodonis Avenue Ioannina, Ioánnina, EP

Eparchiaki Odos Iou-Ormou Iou, Ios, AS

+30 229 906 3430

Preveza Airport, Préveza, EP

Spiliadou 2, Préveza, EP

+30 211 187 5537

Kithira Airport, Kithira, AT

+30 212 213 5282

Volos Airport, Vólos, TS

242 str, Larisis, Vólos, TS

+30 229 906 3430

10 P. Fillippa Panagou str, Lefkáda, II

+30 229 906 3430

Paros Airport, Parikia, AS

Paros Port, Parikia, AS

+30 229 906 3430

Samos AirportMeet And Greet Inside Arrivals Hall, Flight Number Mandatory, Samos, AN

Ailari, Mesokambos, Vathi, Samos, AN

7 Th. Sofouli Str., Vathi Port, Samos, AN

5 L. Logotheti Str, (Office located opposite the National Bank of Greece), Pythagorio, AN

+30 211 187 5578

Leof. Steliou Kazantzidi, Didous 1, Néa Alikarnassós, CR

+30 282 109 7741

Mykonos Airport, Mykonos, AS

Milos Airport, Plaka, AS

Leof. Andrea Siggrou 22, Athens, AT

+30 229 906 3430

Paianias-Markopoulou Avenue, Athens, AT

+30 211 187 5500

Chania Airport, Chania, CR

PEO Kissamou Chanion 45, Chania, CR

+30 212 213 5282

Kalogeri 4, Chania, CR

+30 212 213 5282

Avis car rental locations in Greece

73 Locations See all locations

5-minute walk from port, Nydri, II

+30 264 509 2136

Halkidiki Region, Nikiti, MC

+30 237 507 2001

Town, 12 V Georgiou Street, Kos, AS

+30 224 202 4272

Arrivals Hall, Kos, AS

+30 224 205 1885

Kallithea, Kassandra Peninsula, Kallithea, MC

+30 237 402 3320

International Airport, Corfu, II

+30 266 104 2007

29 Ethnikis Lefkimmis Street, Corfu, II

+30 266 102 4404

Ethnikis Antistaseos 6, Corfu, II

+30 266 102 4404

Terminal Building, Skiathos, TS

+30 242 702 1482

Kalamata Airport, Kalamata, PP

+30 272 106 6190

Aristomenous 107, Kalamata, PP

+30 272 102 8869

Elounda Beach Hotel, Elounda, CR

+30 281 022 9402

Molivos M Goutou Street, Míthymna, AN

+30 225 307 2145

18th Km National Road, Peraía, MC

+30 231 047 5888

Heraklion International Airport, Heraklion, CR

+30 281 039 0373

Next to Football Field, Thasos, MT

+30 259 302 3000

21 Miaouli Coast, Piraeus, AT

+30 216 100 9901

Alexandroupoli Airport, Alexandroúpoli, MT

+30 255 104 5041

172 Dimokratias Avenue, Alexandroúpoli, MT

+30 255 108 8555

20,Sof Venizelou Str, Rethymno, CR

+30 283 102 3146

147, Agion Apostolon Str, Igoumenítsa, EP

+30 266 502 7999

West Peloponese, Katakolo, GW

+30 262 104 2200

Naxos Airport, Naxos, AS

+30 228 502 2222

I. Paparigopoulou & Filotiou, Naxos, AS

+30 228 502 2222

6th Km Larissa-Trikala N. Road, Larissa, TS

+30 241 110 0110

2 Spyrou Livada Street, Parga, EP

+30 268 403 2732

In Terminal, bus to Car Park, Thessaloniki, MC

+30 231 047 3858

5 G. Papandreou Street, Thessaloniki, MC

+30 231 088 8100

Airport - Arrival Hall, Thera, AS

+30 228 603 3887

Firon-Airport Str, Mirmigkia, Thera, AS

+30 228 602 8393

88 Lomvardou Street, Zakynthos, II

+30 269 502 7512

Arrival Hall, Zakynthos, II

+30 269 503 3209

Hrwwn Politexneioy and Kyprou, Patras, GW

+30 694 698 0628

Terminal Building, Patras, GW

+30 261 027 5547

Pigadia, Karpathos, AS

+30 224 502 3873

Terminal, Karpathos, AS

+30 224 509 1323

Akti Koundourou & Cptn Fafouti, Agios Nikolaos, CR

+30 284 108 2494

Terminal Building, Kavála, MT

+30 259 105 1900

27 El. Venizelou Av, Hersonissos, CR

+30 289 702 2465

Rhodes-Kalithea Avenue, Rhodes, AS

+30 224 108 8169

Diagoras Intl Airport, Rhodes, AS

+30 224 108 2896

Iraklidon Avenue, Rhodes, AS

+30 224 109 1700

Pigon Ave. Shopping Center, Rhodes, AS

+30 224 108 7787

Desk in Airport, Argostoli, II

+30 267 144 0076

1 Konstantatou Sq., Sami, II

+30 267 402 3773

87 Kountouriotoy Str, Mytilene, AN

+30 225 103 7337

Avis Meets Customer,No Counter, Mytilene, AN

+30 225 103 7337

Terminal Building, Chios, AN

+30 227 102 2034

9 Kanari St, Chios, AN

+30 227 102 2034

Kalimera Kriti Hotel, Sisi, CR

+30 281 022 9402

Ioannina Airport, Ioánnina, EP

+30 265 104 6333

71, Dodonis Street, Ioánnina, EP

+30 265 104 6333

Preveza - Aktion Airport, Préveza, EP

+30 695 721 9700

2 Spiliadou Street, Préveza, EP

+30 268 202 3753

Makrigialos, Makry Gialos, CR

+30 284 306 4307

Ioanni Karra Avenue, Néos Marmarás, MC

+30 237 507 2454

Sorrou 9 Street, Metamorfosi, AT

+30 211 107 1414

Pyrassou 26, Vólos, TS

+30 242 110 5154

Agios Mamas, Nea Moudania, MC

+30 237 402 3320

Aharavi, North of Island, Acharavi, II

+30 266 306 4365

10 F Panagou Street, Lefkáda, II

+30 264 502 6632

Port, Parikia, Parikia, AS

+30 228 402 4605

Airport - Arrival Hall, Parikia, AS

+30 228 402 4605

Arrivals Hall, Samos, AN

+30 227 344 0085

Lykourgou Logotheti Str OT 66, Pythagorio, AN

+30 227 306 2679

Terminal Building, Mykonos, AS

+30 228 902 4171

Old Port, Mykonos, AS

Main Road, Platanias, CR

+30 282 106 8932

Main Road-Opposite Port, Skala, AS

+30 224 703 1205

5th Klm Spaton Loutsas Avenue, Athens, AT

+30 210 353 0578

23, Syngrou Avenue, Athens, AT

47, Vas Georgiou Str., Athens, AT

Chania International Airport, Chania, CR

+30 282 106 3080

Budget car rental locations in Greece

66 Locations See all locations

Nidri, Nydri, II

+30 264 509 2136

Anthemus Sea Beach Hotel, Nikiti, MC

+30 237 507 2001

Airport, Kos, AS

+30 224 205 1885

Town, 12 V.Georgiou Str., Kos, AS

+30 224 202 4272

Kallithea, Kassandra, Kallithea, MC

+30 237 402 3320

Airport, Corfu, II

+30 266 104 2007

29 E.Lefkimmis Str., Corfu, II

+30 266 102 4404

Port, Corfu, II

+30 266 102 4404

Airport, Skiathos, TS

Airport, Kalamata, PP

Aristomenous 107, Kalamata, PP

+30 272 102 8869

Molivos, M.Goutou Str., Míthymna, AN

+30 225 307 2145

International Airport, Heraklion, CR

Town Next To Football Field, Thasos, MT

+30 259 302 3000

21,miaouli Coast, Piraeus, AT

Dimokratias Ave 172, Alexandroúpoli, MT

+30 255 108 8555

Airport, Alexandroúpoli, MT

+30 255 104 5041

20, Sof Venizelou Str, Rethymno, CR

+30 283 102 3146

147, Agion Apostolon Str, Igoumenítsa, EP

+30 266 502 7999

Port, West Peloponnese, Katakolo, GW

+30 262 104 2200

47, Vas Georgiou Str., Chalandri, AT

6th Km Larissa-Trikala N.Road, Larissa, TS

2 Spirou Livada Str., Parga, EP

Town, 5 G.Papandreou Str., Thessaloniki, MC

+30 231 088 8100

International Airport, Thessaloniki, MC

+30 231 047 3858

Thermi, Thessaloniki, MC

+30 231 047 5888

Firon-Airport Str., Mirmigkia, Thera, AS

+30 228 602 8393

Airport, Thera, AS

+30 228 603 3887

Airport, Zakynthos, II

88, Lomvardou Str., Zakynthos, II

Moxy Patra Marina, Patras, GW

+30 694 698 0628

Airport, Araxos, Patras, GW

+30 261 027 5547

Airport, Karpathos, AS

+30 224 509 1323

Town Centre, Karpathos, AS

+30 224 502 3873

Akti Koundourou & Cptn Fafouti, Agios Nikolaos, CR

Airport, Kavála, MT

27, El.Venizelou Avenue, Hersonissos, CR

+30 289 702 2465

Airport, Rhodes, AS

Ialyssos, Rhodes, AS

+30 224 109 1700

Desk In Airport, Argostoli, II

+30 267 144 0076

1, Konstantatou Sq., Sami, II

+30 267 402 3773

Airport Mytilini, Mytilene, AN

+30 225 103 7337

87 Koundouriotou Street, Mytilene, AN

+30 225 103 7337

Chios Airport, Chios, AN

+30 227 102 2034

9 Kanari Str, Chios, AN

+30 227 102 2034

71 Dodonis Str., Ioánnina, EP

Airport, Ioánnina, EP

Airport (Aktion), Préveza, EP

Town, 2 Spiliadou Str., Préveza, EP

+30 264 502 8846

Metamorfosi Attikis, Metamorfosi, AT

+30 211 107 1414

Pyrassou 26, Vólos, TS

+30 242 110 5154

Acharavi, North Of Island, Acharavi, II

Town, 10 Petrou F.Panagou Str., Lefkáda, II

+30 264 502 6632

Port, Paroikia, Parikia, AS

Airport, Parikia, AS

+30 228 402 4605

Airport, Samos, AN

Lykourgou Logotheti O.T. 66, Samos, AN

+30 227 306 2679

Airport, Mykonos, AS

+30 228 902 4171

Old Port Walk Distance To Town, Mykonos, AS

Main Road, Skala, Chora, AS

+30 224 703 1205

Airport, Plaka, AS

Port Adamas Main Road, Plaka, AS

Airport Eleftherios Venizelos, Athens, AT

+30 210 353 0553

Athens Center, Athens, AT

+30 210 921 4771

International Airport, Chania, CR

+30 282 106 3080

Main Road, Chania, CR

+30 282 106 8932

Thrifty car rental locations in Greece

65 Locations See all locations

Polygyrou-ag., Nikiti, MC

+30 237 409 9400

Kos Airport, Kos, AS

+30 224 211 5395

Vass Georgiou 46, Kos, AS

+30 224 202 8002

Arrivals Hall, Sitia Ap, Sitia, CR

+30 284 302 9305

Corfu Airport, Corfu, II

+30 266 103 3547

Ethniki Lefkimis, Corfu, II

+30 266 103 8388

New Port Corfu, Corfu, II

+30 266 103 0712

Skiathos Airport, Skiathos, TS

+30 242 710 0195

Arrivals Hall, Kalamata, PP

+30 272 106 9547

13 Lykourgou & Idras Str, Kalamata, PP

+30 272 106 3498

Airport Desk Arrivals Hall, Heraklion, CR

+30 281 033 0452

34, 25h August St, Heraklion, CR

+30 281 030 0744

Industrial Area,heraklion, Heraklion, CR

+30 281 038 2230

67 Akti Miaouli Ag Nicolaou St, Piraeus, AT

Alexandroupolis Airport, Alexandroúpoli, MT

+30 255 104 5408

155 Dimokratias Avenue, Alexandroúpoli, MT

+30 255 108 2014

46 El. Venizelou Str, Rethymno, CR

+30 283 102 6286

Sani Marina Hotel, Halkidiki, Sane, MC

Sani Beach Htl Resort, Sane, MC

+30 237 409 9400

Kratikos Aerolimenas Naxou, Naxos, AS

+30 228 502 6600

Chora Naxou-main Port-naxos, Naxos, AS

+30 228 502 6600

53 Iroon Polytechniou Str, Larissa, TS

+30 241 067 0200

Thessaloniki Airport, Thessaloniki, MC

+30 231 047 3952

4 Salaminos & Karatasou Str, Thessaloniki, MC

+30 231 052 8525

130 Georgikis Scholis, Thessaloniki, MC

+30 231 047 6270

Santorini Airport, Thera, AS

+30 228 603 3670

25th Martiou Street, Thera, AS

+30 228 602 5220

38, Lomvardou Str., Zakynthos, II

+30 269 504 5706

Zakynthos Airport, Zakynthos, II

+30 269 510 2195

Patra (araxos) Airport, Patras, GW

+30 261 022 0990

40 Aktis Dymaion Ave, Patras, GW

+30 261 022 0990

Karpathos Airport, Karpathos, AS

+30 224 502 9051

Matheou Street, Karpathos, AS

+30 224 502 9051

15,i.koundourou Street, Agios Nikolaos, CR

+30 284 102 8311

Kavala Airport, Kavála, MT

+30 259 105 3320

Magiopoulos Spandonidis, Kavála, MT

+30 251 083 8310

Rhodes Airport, Rhodes, AS

+30 224 108 2902

Akti Saxtouri 3 St., Rhodes, AS

+30 224 103 5755

12km Rodou-kameirou, Rhodes, AS

Kefalonia Airport, Argostoli, II

+30 267 104 2142

Mytilini Airport, Mytilene, AN

+30 225 110 4895

3 Argyri Eftalioti Str, Mytilene, AN

+30 225 103 7355

Chios Airport, Chios, AN

+30 227 110 1498

25 Neorion Str, Chios, AN

+30 697 209 6845

Arrivals Hall, Ioánnina, EP

+30 265 102 7400

Str. 31a, G. Averof, Ioánnina, EP

+30 265 106 5002

Volos (anchialos) Airport, Vólos, TS

+30 242 810 1298

Volos Port-pass Term Build K27, Vólos, TS

+30 242 102 2544

Acharavi, Corfu, Acharavi, II

+30 266 306 3864

Arrival Hall, Paros Apt, Parikia, AS

+30 228 409 1755

Paros Port, Parikia, AS

17 Soufouli Street, Vathi, Samos, AN

+30 227 302 4771

Samos Airport, Samos, AN

+30 227 310 1795

Island Of Mykonos, Mykonos, AS

+30 228 902 7346

Mykonos Airport, Mykonos, AS

+30 228 902 7511

Eleftherios Venizelos, Athens, AT

+30 210 353 4900

414 Messoghion Ave, Athens, AT

+30 210 651 2423

1 Karaiskaki & M Alexandrou St, Athens, AT

+30 210 998 2941

71 Vasilissis Sofias Avenue, Athens, AT

+30 210 724 7071

31 Viltanioti Street, Athens, AT

+30 210 800 3900

286 Kifisias Avenue, Athens, AT

2nd Km Paiania-markopoulou, Athens, AT

+30 210 664 6021

12 Syngrou Ave, Athens, AT

+30 210 922 0102

25 Str. Syngrou Avenue, Athens, AT

+30 211 108 4400

Chania Airport, Chania, CR

+30 282 112 3068
Top tips for renting a car in Greece
When you drive in Greece, you will need to know that you give way to traffic when entering a roundabout and that changing lanes at a junction is prohibited. You are also not allowed to overtake cars while on bends, at bottlenecks, on road bumps, and at pedestrian crossings.
If you need to park your rental car in Greece, you may only do so in designated spaces using the pay and display system. Parking spaces marked in blue are for short stay periods, and you can park in them for up to three hours at a time.
In Greece, child car seats are mandatory for children up to the age of four years old. If a child measures less than 1.35 m (4ft) and is between the ages of three and 11, then they must travel in an appropriate child seat. In addition, children younger than 10 are not allowed to travel in the front seat of a car. These laws apply to all traveling to and from the airport as well, so you may want to rent a car seat from your car hire agency, which will cost you around 7,95 € ($8.90) and up per day.
If you want to travel to the capital, Athens, or to the cities of Piraeus, Evzoni, and Thessaloniki, you can take the A1 highway. If you fancy a road trip from Athens to Chalcis, take the A11 and drive for 48 mi. To discover northern Greece, including the Bulgarian and Turkish borders, you should take the A2 road.
FAQs about renting a car in Greece
How much does it cost to rent a car in Greece?
On average a rental car in Greece costs RM 37 per day.
What is the most popular rental car in Greece?
Economy (Ford Fiesta or similar) is the most frequently booked rental car type in Greece.
What is the cheapest car rental company in Greece?
In the past 72 hours, the cheapest rental cars were found at SURPRICE CAR RENTAL (RM 29/day), Enterprise (RM 103/day) and Autounion Car Rental (RM 126/day).
What is the best rental car company in Greece?
Based on ratings and reviews from real users on KAYAK, the best car rental companies in Greece are Autocandia (10.0, 1 reviews), Athens Car Rent (10.0, 1 reviews), and CarWiz (10.0, 1 reviews).
How can I find car rentals near me in Greece?
Take a look at our extensive car rental location map to find the best rental cars near you.
What is driving like in Greece?
When you drive your rental car in Greece, you will need to remember to drive on the right-hand side of the road and to always wear your seat belt. The use of mobile phones is prohibited while driving, as is consuming alcohol. When you encounter a sign with a green background, this will signify a highway. Expressway signs have a white car symbol on a blue background. You will find that all major highways in Greece are toll roads.
How old do you have to be to hire a car in Greece?
You have to be at least 21 years old and have held your driver's license for a minimum of three years to rent a car in Greece. If you are under the age of 25, you may have to pay a young driver surcharge. You will need to provide a valid driver's license if you are from the EU and have an international driver's permit if you are from a non-EU country.
How much does petrol cost in Greece?
When you rent a car Greece, you will find that the average price of petrol is 1.65 € per liter ( $1.86) and 6.12 € ($6.88) per gallon. Petrol stations are available around the country and are open until 7:00 pm during weekdays. They will likely be closed for the whole day on Sundays. Most of the petrol stations are full-service.
What are the speed limits in Greece?
To drive safely around Greece, you must be familiar with the speed limits. In towns and urban areas, the limit is between 80 km/h (50 mph) and 90 km/h (56 mph), while within the city of Athens and its outskirts, the maximum speed limit is 50 km/h (31 mph). On the highway, the speed limit ranges from 100 km/h (62 mph) to 120 km/h (75 mph).
The rates displayed include all taxes and fees for hire cars for the class listed and were found by KAYAK users in the last 24 hours. Hires are subject to change and may not be available on all hire cars listed or dates of travel. Some hire car providers charge additional fees for other services (GPS, infant car seats, etc.). Please check the hire cars providers' sites.