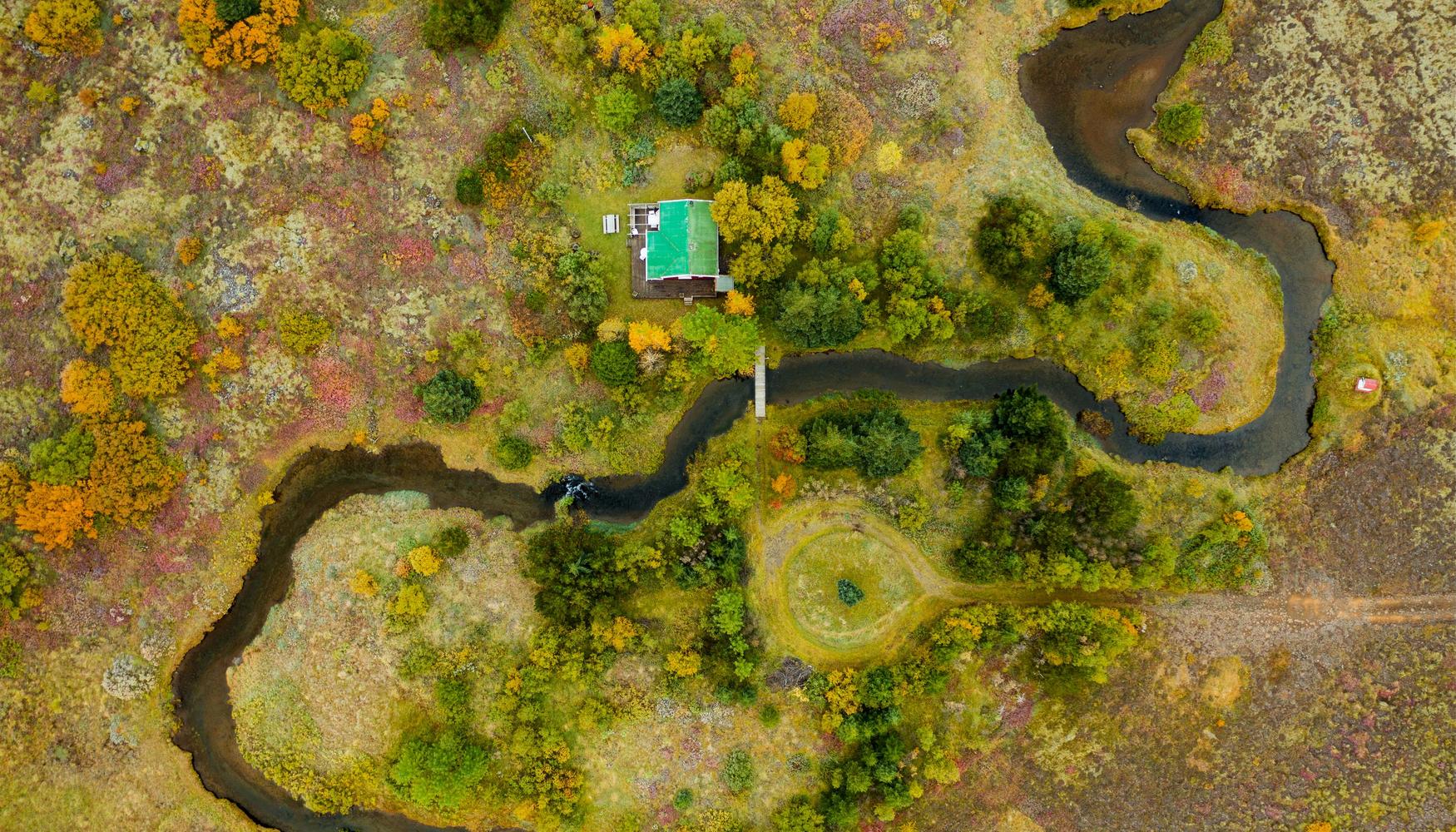 Car rental locations in Iceland
Car rental directory
Sunnycars car rental locations in Iceland

22 Locations See all locations

Goraorsbraut 5, Husavik, NE

Egilsstadir Airport, Egilsstaðir, AL

Lagarbraut 4, Egilsstaðir, AL

Holtagarðar, Reykjavik, HO

Vatsmyrarvegur 10, Reykjavik, HO

Reykjavikurflugvelli, Reykjavik, HO

Flugvallarvegur, Reykjavik, HO

Skeifan 9, Reykjavik, HO

Klettagardar 12, Reykjavik, HO

Herjólfur, Thorlakshofn, SL

Akureyri, NE

Tryggvabraut 12, Akureyri, NE

Laufasgata 2A, Akureyri, NE

hvannavellir 14, Akureyri, NE

Flugterian, Vestmannaeyjar, SL

Borgarflöt 5, Sauðarkrokur, NV

Thorshofn, NE

Ranarslod 14, Hofn, AL

Hofn Airport, Hofn, AL

Alaugarvegur 2, Hofn, AL

Arnarvollur, Keflavik, SU

Isafjordur Airport, Isafjordur, VF

Hertz car rental locations in Iceland

17 Locations See all locations

Hafnarstett 11, Husavik, NE

+354 858 0442

Strandagata 10, Skagastrond, NV

+354 522 4400

Egilsstadir Domestic Airport, Egilsstaðir, AL

+354 522 4450

Selhella 5, Hafnarfjordur, HO

+354 522 4400

Flugvallarvegur, Reykjavik, HO

+354 522 4420

Iceland Air, Reykjavik, HO

+354 522 4420

Midbakki, Thorlakshofn Harbor, Thorlakshofn, SL

+354 522 4400

Akureyri Apt, Akureyri, NE

+354 522 4440

Vestmannaeyjar Domestic Apt, Vestmannaeyjar, SL

+354 522 4475

Hesteyri 2, Sauðarkrokur, NV

+354 522 4488

Tungata 39, Talknafjordur, VL

+354 522 4490

Thorshofn Domestic Airport, Thorshofn, NE

+354 522 4400

Hornafjordur Domestic Airport, Hofn, AL

+354 522 4470

Keflavik Airport, Keflavik, SU

+354 522 4430

Bildudalur Domestic Airport, Bildudalur, VF

+354 858 0492

Hafnarbyggo 29, Vopnafjordur, AL

+354 858 0481

Isafjordur Domestic Apt, Isafjordur, VF

+354 522 4490

keddy by Europcar car rental locations in Iceland

16 Locations See all locations

Lagarbraut 4, Egilsstaðir, AL

Egissltadir Airport, Egilsstaðir, AL

Skeifan 9, Reykjavik, HO

Skarfabakki- Tourist Info Centre, Reykjavik, HO

Only Domestic Flights At Rkvt01, Reykjavik, HO

Station Open Only When Ships Arrive, Stn Only For Cruise Ships Passenger, Reykjavik, HO

Tryggvabraut 12, Akureyri, NE

Strandgata- Tourist Info Centre, Akureyri, NE

Akureyri Airport, Akureyri, NE

Saemundargata 5, Sauðarkrokur, NV

Borgarflot 5, Sauðarkrokur, NV

Alaugarvegur 2, Hofn, AL

Hofn Airport, Hofn, AL

Keflavik International Airport, Keflavik, SU

Isafjordur Airport, Isafjordur, VF

Sindragata 6, Isafjordur, VF

Europcar car rental locations in Iceland

15 Locations See all locations

Garoarsbraut 5, Husavik, NE

+354 840 6073

Egissltadir Airport, Egilsstaðir, AL

+354 461 6000

Lagarbraut 4, Egilsstaðir, AL

+354 840 6070

Station Open Only When Ships ArriveStn Only For Cruise Ships Passenger, Reykjavik, HO

+354 568 6915

Skeifan 9, Reykjavik, HO

+354 568 6915

Only Domestic Flights At Rkvt01, Reykjavik, HO

+354 568 6915

Akureyri Airport, Akureyri, NE

+354 461 6000

Tryggvabraut 12, Akureyri, NE

+354 461 6000

Laufasgata 2a, Akureyri, NE

+354 461 6000

Borgarflöt 5, Sauðarkrokur, NV

+354 840 6079

Hofn Airport, Hofn, AL

+354 461 6000

Alaugarvegur 2, Hofn, AL

+354 840 6071

Keflavik International Airport, Keflavik, SU

+354 425 0300

Isafjordur Airport, Isafjordur, VF

+354 461 6000

Sindragata 6, Isafjordur, VF

+354 840 6074

Budget car rental locations in Iceland

8 Locations See all locations

Egilstadir Airport, Egilsstaðir, AL

Holtagardar, Reykjavik, HO

Reykjavik Domestic Airport, Reykjavik, HO

Akureyri Airport, Akureyri, NE

Hvannavellir 14, Akureyri, NE

+354 660 0629

Hofn Airport, Hofn, AL

Keflavik International Airport, Keflavik, SU

Isafjordur Airport, Isafjordur, VF

Avis car rental locations in Iceland

8 Locations See all locations

Terminal Building, Egilsstaðir, AL

+354 591 4000

Holtavegur 10, Reykjavik, HO

+354 591 4000

Terminal Building, Reykjavik, HO

+354 591 4000

Domestic Airport Terminal, Akureyri, NE

+354 591 4000

Raftahlid 49, Sauðarkrokur, NV

+354 591 4000

Hornafjordur Airport, Hofn, AL

+354 591 4000

Terminal Building, Keflavik, SU

+354 591 4000

Terminal Building, Isafjordur, VF

+354 591 4000

Global Rent A Car car rental locations in Iceland

5 Locations See all locations

Knarrarvogur 2, Reykjavik, HO

+354 591 7900

Reykjavik airport, Reykjavik, HO

+354 591 7900

Vatnagarar 24, Reykjavik, HO

+354 591 7900

Keflavik International Airport, Keflavik, SU

+354 591 7900

Bogatrod 1, Keflavik, SU

+354 591 7900

Geysir Car Rental car rental locations in Iceland

5 Locations See all locations

Harpa confrence hall Austurbakki 2, Reykjavik, HO

+354 773 1125

Only Domestic Flights At Rkvt01, Reykjavik, HO

+354 893 4455

24, Tryggvabraut, Akureyri, NE

Akureyri Airport, Akureyri, Akureyri, NE

Keflavik International AirportArnarvollur 4, Keflavik, SU

Dollar car rental locations in Iceland

5 Locations See all locations

Reykjavik City, Reykjavik, HO

+354 515 7110

Keflavik Airport, Reykjavik, HO

+354 515 7110

Iceland Air, Reykjavik, HO

+354 515 7110

Drottningarbraut, Akureyri, NE

+354 515 7110

Tryggvabraut 5, Akureyri, NE

+354 515 7110

Thrifty car rental locations in Iceland

4 Locations See all locations

Bildshofdi 8, Reykjavik, HO

+354 515 7110

Blikavollur 3, Reykjavik, HO

+354 515 7110

Drottningarbraut, Akureyri, NE

+354 515 7110

Tryggvabraut 5, Akureyri, NE

+354 515 7110

SURPRICE CAR RENTAL car rental locations in Iceland

4 Locations See all locations

Reykjavíkurflugvöllur, Þorragata 10, Reykjavik, HO

+354 787 4444

Hotel Delivery, Reykjavik, HO

+354 787 4444

Blikavöllur 3Keflavík International Airport, Keflavik, SU

+354 787 4444

Keflavik Hotel DeliveryVatnsnesvegur, Keflavik, SU

+354 787 4444

RAS Car Rental car rental locations in Iceland

4 Locations See all locations

Drangahraun 3, Hafnarfjordur, HO

+354 565 3800

Only Domestic Flights At Rkvt01, Reykjavik, HO

+354 565 3800

Hotel Pick up service, Reykjavik, HO

+354 565 3800

Keflavik International Airport, Keflavik, SU

+354 565 3800
Top tips for renting a car in Iceland
Visitors who wish to explore the island's famous wildlife and scenery would do well to rent a car in Iceland: public transportation is generally limited to larger towns and cities. The majority of agencies are represented in the capital city of Reykjavik and at Reykjavik International Airport, meaning it's easy to pick up a vehicle and enjoy travel flexibility as soon as you arrive. Popular road trip routes include the Golden Circle and Snæfellsnes Peninsula (plan around 2 days for each), or a 10-day journey around the ring road.
Mountain roads in Iceland are known as "F roads" and are open only seasonally; the first drivable day is usually between the end of June and the middle of July. While these roads are a great way to access some of the country's areas of natural beauty, it is important to note that it is only legal to travel them in a four-wheel drive or jeep.
Drivers using the main ring road in Iceland may pass through the Vadlaheidargong Tunnel, which is located in the north of the island and extends for 7.5 km (4.7 mi). The tunnel is a convenient way of shortening your journey and avoiding difficult driving conditions in the winter months. Payment is required online through the tunnel website, costing 1,500 ISK (12 USD) if paid within 3h of your trip, or 2,500 ISK (20 USD) if paid later.
There are several additional regulations that are important to know when renting a car in Iceland, particularly the use of headlights. Even during daylight hours (including during the summer), headlights are to be switched on at all times. Seatbelts must be worn by all passengers, and it is forbidden to use a cell phone while driving, unless it's a hands-free kit over the front controls. Finally, please be mindful that off-road driving is illegal and is punishable with a high fine or even jail time.
FAQs about renting a car in Iceland
How much does it cost to rent a car in Iceland?
On average a rental car in Iceland costs RM 96 per day.
What is the most popular rental car in Iceland?
Compact (Volkswagen Golf or similar) is the most frequently booked rental car type in Iceland.
What is the cheapest car rental company in Iceland?
In the past 72 hours, the cheapest rental cars were found at GREEN MOTION (RM 101/day), Dollar (RM 288/day) and Budget (RM 680/day).
What is the best rental car company in Iceland?
Based on ratings and reviews from real users on KAYAK, the best car rental companies in Iceland are RAS Car Rental (10.0, 1 reviews), Geysir Car Rental (9.5, 6 reviews), and Firefly (9.0, 2 reviews).
How can I find car rentals near me in Iceland?
Take a look at our extensive car rental location map to find the best rental cars near you.
How much does it cost to rent a car for a week in Iceland?
On average a rental car in Iceland costs RM 664 per week (RM 95 per day).
How much does it cost to rent a car long term for a month in Iceland?
On average a rental car in Iceland costs RM 2,844 per month (RM 95 per day).
What is driving like in Iceland?
Driving in Iceland can be an adventurous experience: aside from the main ring road, which goes around the island, you will find plenty of gravel roads and roads with other loose surfaces. During the winter months or in rainy conditions, many of these become impassable due to snow or mud, so it is always important to drive carefully and leave plenty of time to make even a simple trip.
How old do you have to be to hire a car in Iceland?
To rent a car in Iceland, the driver needs to be at least 18 years old and have held his or her license for a minimum of 12 months. Those who wish to rent a minibus or four-wheel drive, however, must be at least 23 years old. Drivers between 18 and 20 years old may have to pay an additional surcharge of approximately 620-1240 ISK (5-10 USD) per day with an agency like Avis. An International Driver's Permit (IDP) is not necessary for renting a car in Iceland, but the driver's domestic license must be in English.
How much does petrol cost in Iceland?
Petrol prices in Iceland are generally quite high, and four-wheel drives can cost a lot to fill up (expect to pay around 10,000 ISK (80 USD) for a full jeep tank). Petrol stations require drivers to use a credit card with a pin number and commonly offer extra things like fresh groceries or a free car wash. As stations can be few and far between, it is important to refuel regularly and never let your petrol levels drop below half a tank.
What are the speed limits in Iceland?
Speed limits in Iceland are generally quite low thanks to unpredictable weather and road conditions. In towns and cities, drivers are limited to 50 km/h (31 mph), while paved highways in rural areas have a maximum speed limit of 90 km/h (56 mph). Gravel roads, as found in many parts of the country, have a maximum speed limit of 80 km/h (50 mph). Speeding fines are high and speed cameras common even on rural roads.
Popular car rental locations
The rates displayed include all taxes and fees for hire cars for the class listed and were found by KAYAK users in the last 24 hours. Hires are subject to change and may not be available on all hire cars listed or dates of travel. Some hire car providers charge additional fees for other services (GPS, infant car seats, etc.). Please check the hire cars providers' sites.